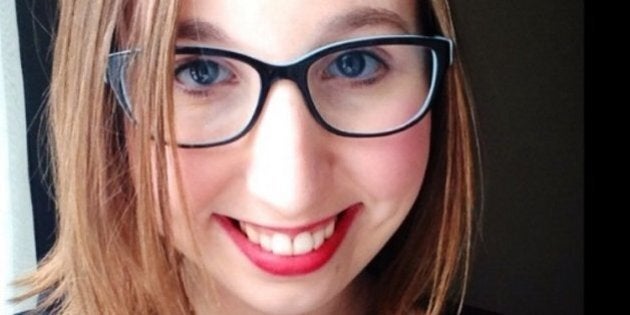 WINNIPEG - A Manitoba Progressive Conservative youth leader and school board candidate has ignited an online backlash for saying she supports abstinence-only sex education.
Candace Maxymowich issued several social conservative messages on Twitter on Tuesday, including mentions of pro-life organizations. The 20-year-old, who is running to be a public school board trustee in the Louis Riel school division in Winnipeg, garnered the most controversy with a tweet about sex ed.
"Personally, I do not support sex education other than abstinence," it read.
Another tweet referred to the "moral integrity" of children.
The online response was immediate. Many commenters called her views backward and argued that teens need to be educated about contraception to prevent pregnancy and disease
"Are we going back to the Dark Age?" read one comment.
Maxymowich said she was not trying to campaign on the issue and was only expressing her personal opinion.
"There are certainly issues relating to family values and religious freedoms in schools that I think school trustee candidates shouldn't really shy away from," she said in an interview.
"If I were to be elected, I'm not necessarily going to be pushing for that in our schools."
Manitoba's public-school curriculum does tout abstinence as the safest method of prevention. But it also educates high school students about various contraception methods, such as the proper way to wear a condom. There is also a provision that allows parents to have their kids opt out of some material due to religious or cultural beliefs.
"Some school divisions in Manitoba refer to 'abstinence plus' education for students, as it is considered prudent to inform students of any birth-control methods ... and address the advantages and disadvantages to maximize safety and reduce harm for those students who have or may become sexually active," Rachel Morgan, press secretary to Education Minister James Allum, wrote in an email.
Maxymowich sits on the provincial Tory board of directors as the party's youth representative. She took on the role in 2013, after her predecessor, Braydon Mazurkiewich was ousted for making racist comments on Facebook about aboriginals.
Mazurkiewich was criticizing a planned urban reserve on an old military base and said the area was being given to "freeloading Indians." He resigned a few hours later after pressure from party officials.