The horrific rape and murder of a young Indian woman, though it happened a year-and-a-half ago, is still haunting the world today but one man decided to turn that horror into, wait for it, inspiration for a fashion photo shoot.
Mumbai-based photographer Raj Shetye released a photo series called "The Wrong Turn," which shows a stylish woman getting harassed by a bunch of men on a bus. (Sound familiar?)
Guess what ?!?! |

"It is not based on Nirbhaya," photographer Raj Shetye told BuzzFeed.... http://t.co/jbEQekf1k3 pic.twitter.com/8A8EGtByE2

— URBNAnalysis (@URBNAnalysis) August 5, 2014
Shetye claims that any similarities between the 2012 New Dehi gang rape case and his photo shoot is just a coincidence, telling Buzzfeed: "It is not based on Nirbhaya."
Although the photographer says the photos aren't meant to glamourize abuse, the pictures prove otherwise, showing the model being grabbed and leered at by angry-looking men and on the floor underneath a man in a sexualized position.
"This is in no way meant to glamorize the act, which was very bad," Shetye told BuzzFeed. "It's just a way of throwing light on it."
"But being a part of society and being a photographer, that topic moves me from inside," he said. "I stay in a society where my mother, my girlfriend, my sister are out there and something like this can happen to them also."
He continued: "The message I would like to give is that it doesn't matter who the girl is," he said. "It doesn't depend on which class she belonged in – it can happen to anyone…We stay in a society where rich people roam in cars, and poor people who roam in public transport are in danger," he continued. "It was my intent to mix these two things which are pretty apart from each other and make aesthetically strong images about it."
He also defended himself in a Facebook comment:
This is the official explanation by the photographer of the Nirbhaya shoot (Raj Shetye) as sent to a friend on FB. pic.twitter.com/qJveHT907K

— Suprateek Chatterjee (@SupraMario) August 5, 2014
Naturally, many people are outraged by the photos' similarities to the Nirbhaya case:
oh the photographer's just glad he started a discussion - because obviously #thewrongturn is the best way to raise awareness #nirbhaya

— Margaret (@margareetM) August 5, 2014
The #Nirbhaya inspired shoot is irresponsible and insensitive. Ugly abuse of power and art by the idiot photographer.

— SEJAL (@super_sej) August 5, 2014
Glamorising an act of rape #nirbhaya .so some people actually think its cool to do this ! Didn't the model even think once ???

— tejaswini kolhapure (@TejuKolhapure) August 5, 2014
#Nirbhaya rape inspired fashion shoot?! What?!A new low in intellect levels. Find the moron & slap him. #disgusting pic.twitter.com/VkrDsoLPPZ

— Akancha Srivastava (@AkanchaS) August 5, 2014
But some people don't see anything wrong with it:
not that we don't live with the memory of #nirbhaya but all discussion is good discussion, even if it's the collective dislike of one person

— nadya (@nadya_agrawal) August 5, 2014
What do you think? Do you think these photos cross the line or do you think they add a positive contribute to discussion about rape?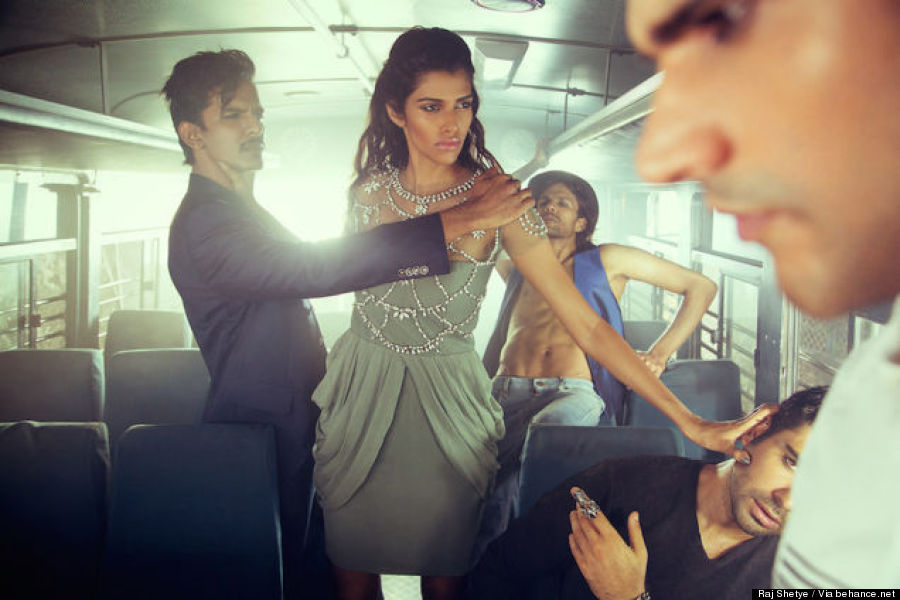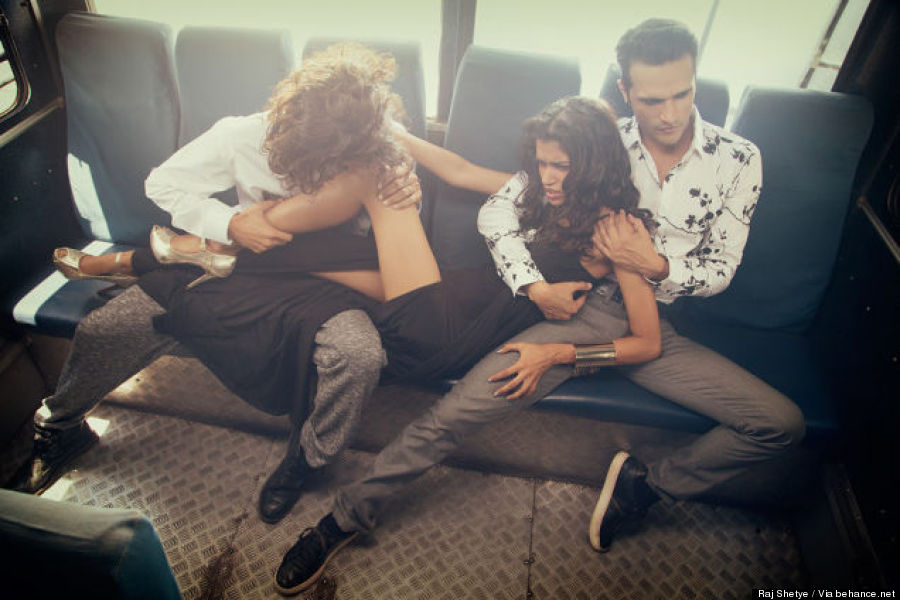 Also on HuffPost
100 Controversial Adverts