We're already jealous of Kaley Cuoco's $1M-per-episode pay cheque but how is it fair that the actress also looks amazing in the most casual outfit ever?
The blond beauty covers the Sept. 2014 issue of Women's Health magazine wearing nothing but a tight tank top and blue jeans and naturally, girl looks better than us even after we've adjusted our outfit a hundred times.
Of course, it helps that the newlywed has an amazing set of abs, a cute grown out pixie cut and a team of makeup artists and stylists to help her look her best. (We would look magazine cover-ready too if we had all that!)
But just because she has an incredible bikini-ready body, doesn't mean the 28-year-old Mrs. Sweeting can't enjoy food.
"I love everything," Kaley told the mag. "I probably couldn't give up a burger, that's my go to. I will probably have one tonight actually, I'm starving. That's my go to when I want to cheat I want to have a big burger, In-And-Out burgers."
We're feeling hungry all of a sudden... thanks a lot, Kaley!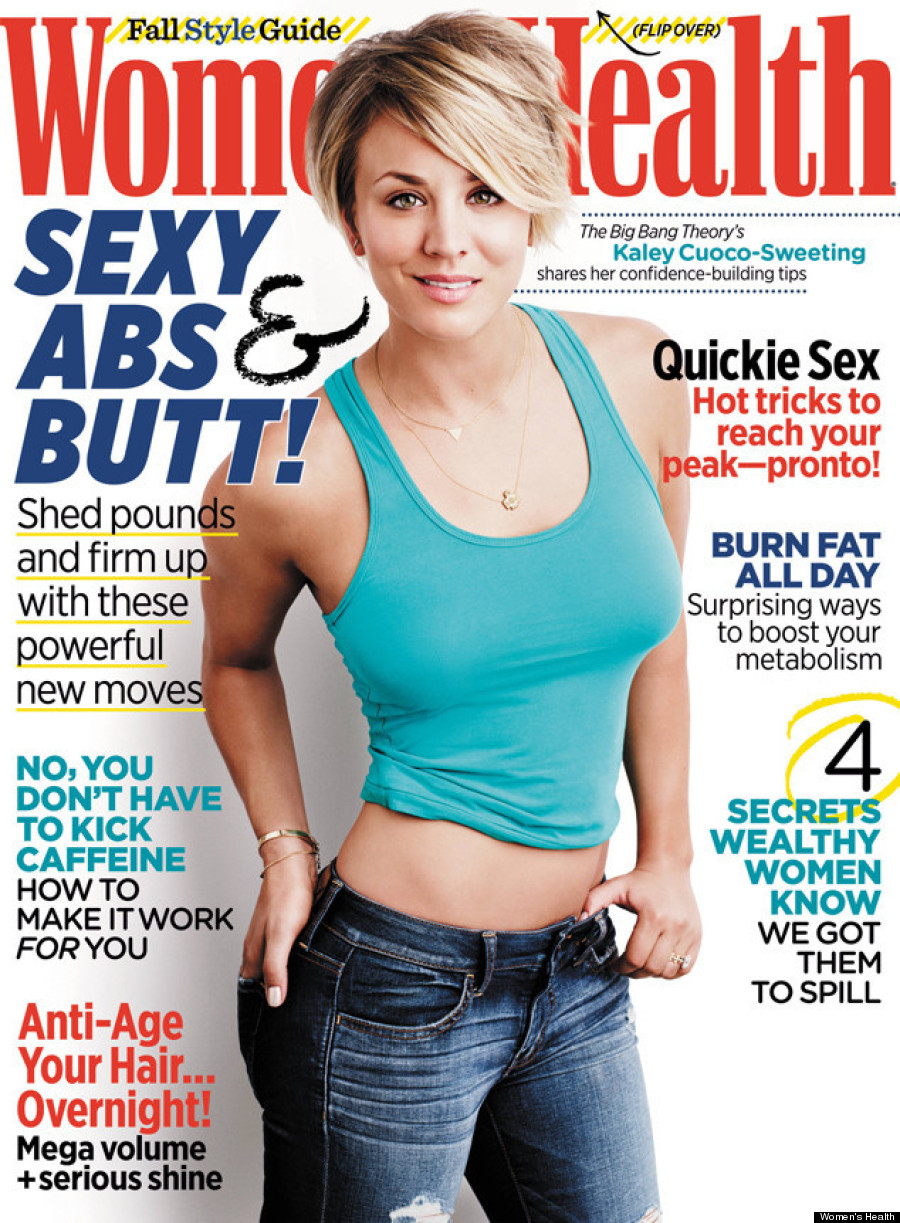 Also on HuffPost
Kaley Cuoco Style Evolution