Joshua Ostroff
In what is either a brilliant or an incredibly stupid move, a graffiti artist has painted symbols from Nintendo's Mario Kart onto one west-end Toronto road.
According to IndieToBlog, the stars and turtles appeared on Brock Ave. between College and Dundas St. overnight at the end of July, with no evidence left as to who had put them there:
Brock St. transformed into a Mario Kart course with street art. #starsandturtles pic.twitter.com/X1LuamNRFO

— indieTo (@indieToBlog) July 29, 2014
While the recent addition of bike lanes to Brock Ave. in June could have been the inspiration for this work of public art, as of now, there's no way of knowing who's looking to gamify their drive or ride.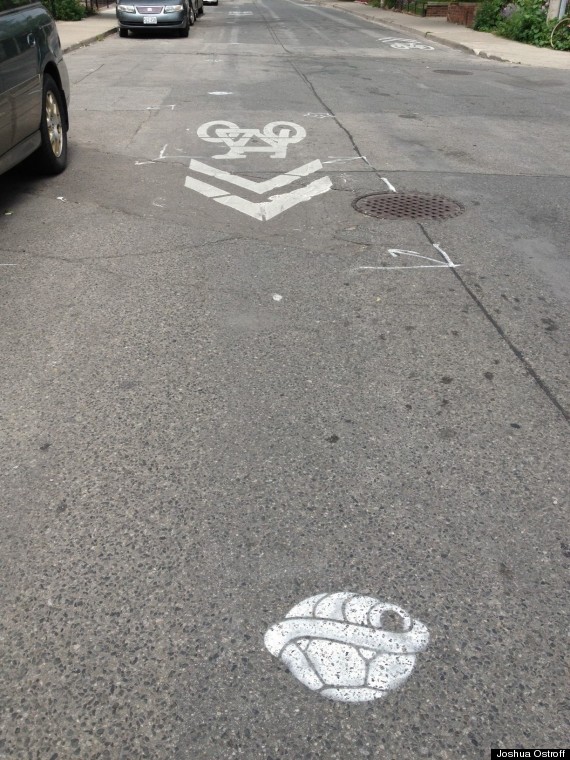 Between these symbols and the Neighbourhood Watch signs that have Mr. Rogers looking out for us, public safety is Toronto is getting downright fun. Just, seriously, don't try to go for the power-ups.
Also on HuffPost
40 Punning Business Signs