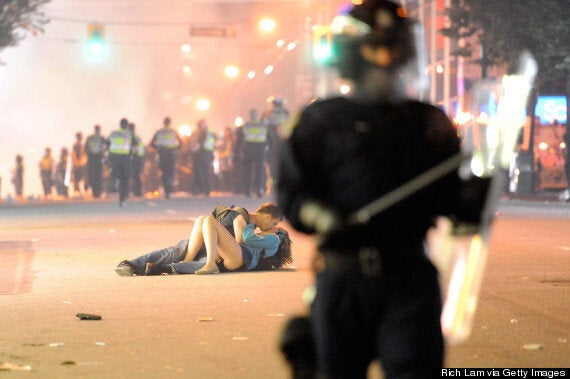 The shot of a couple kissing on a street during the 2011 Stanley Cup riot in Vancouver quickly went viral, a moment of tenderness amid the violence and destruction that spread throughout the city that night.
Now it has reappeared, but not in the place you might expect.
Reddit user alphakrusher spotted the photo being used by clothing retailer Pull Love in Barcelona.
"Starred (sic) for a minute before I figured out why I was having déjà vue (sic)," the user wrote.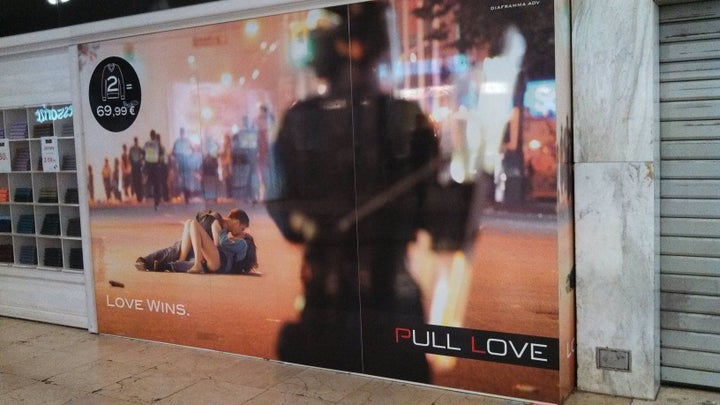 Pull Love also uses the image on the company's Facebook page for Romania.
Photographer Rich Lam told The Huffington Post Canada that he didn't know the retailer was using the photo, but thinks the treatment is "interesting" and "clever."
He's licensed the photo to Getty Images, which handles legal rights. He knows a company in Italy was using it, but was surprised when he found out it also showed up on shopping bags.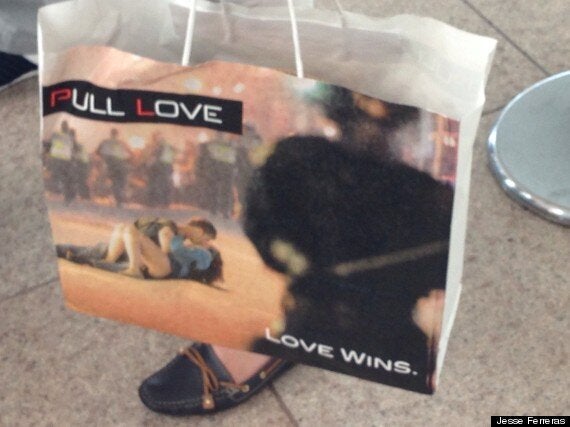 "It's humbling that someone likes it enough to use it to promote their products," he said.
"I'm still amazed about the longevity of this image, especially in today's world where everything's so instant, not a lot of things last."
That said, Vancouver residents are probably glad that this is the image of the riot that lives on, instead of these pictures.
Check out images of the 2011 Stanley Cup riot in Vancouver: