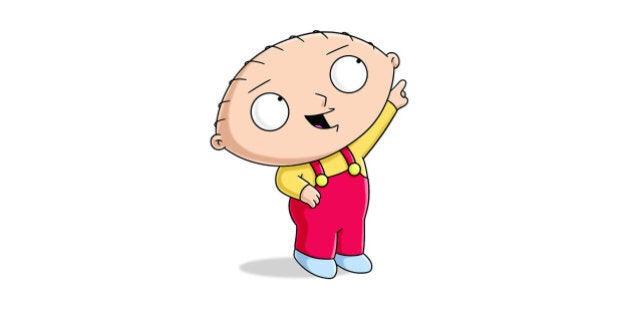 KAMLOOPS, B.C. - A pepper-spray attack on a 13-year-old boy working the register at a Kamloops, B.C., restaurant was still not enough to disguise the assailant, or his prominent Family Guy tattoo.
Devon Lynn, 20, was convicted of attempted robbery Monday after admitting he sprayed the boy and his sister after finishing his meal.
Lynn has a large tattoo inked on the side of his neck of Stewie Griffin, the talking baby character from the popular, long-running animated series. He also sports on his face what Crown lawyer Tim Livingston described as an Asian-style character.
Those tattoos made it easy for Mounties to track down Lynn after the violent incident on June 30, court heard.
Livingston said Lynn ate a buffet meal at a Chinese restaurant, then went to the till and demanded money from the boy working at the front.
The boy left and came back with his sister. That's when Lynn pepper-sprayed both of them and ran out of the restaurant.
Lynn pleaded guilty on Monday to attempted robbery and theft under $5,000.
"Mr. Lynn needlessly bear-sprayed a young man," Livingston told B.C. Supreme Court Judge Sheri Donegan.
Livingston and defence lawyer Sheldon Tate made a joint submission asking for the time already served in jail, about 43 days since his arrest. Lynn will also serve two years probation and is banned from possessing firearms for 10 years.
Tate said his client has some psychological problems for which he will seek treatment.
"He doesn't have a reason for acting on this day the way he did," he said.
It's the first adult conviction for the man, who also has a short criminal record as a youth.
"I read about (the attempted robbery) in the paper," Lynn told Donegan about his own actions. "That's when I found out how old (the boy) was. I've had sleepless nights thinking about it."
The judge replied: "I'm sure he's had some sleepless nights."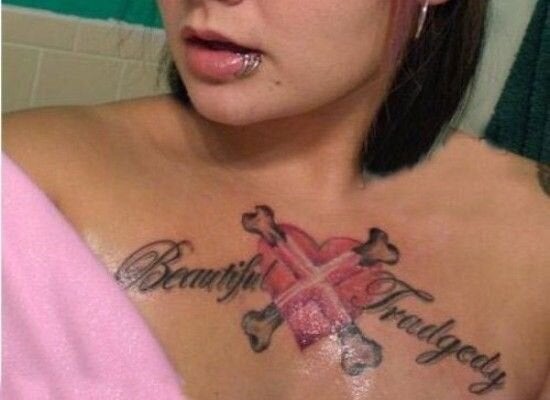 Funniest Misspelled Tattoos