Kim Kardashian and her tiny bikinis have nothing on Jessica Simpson!
Wearing the belted bathing suit, a pair of wedges and a beautiful flower crown, the 34-year-old newlywed was the epitome of a hard-working Weight Watchers spokesperson and the proof was in her crazy awesome toned legs and arms (and how about all that cleavage?).
"Oh yea girl...We are proud to be in our bathing suits!! @baylormcg #hardworkpaysoff #workoutpartnersforlife," the blond bombshell captioned the Insta-pic.
It seems as if the pic was taken at a bridal shower for younger sis Ashlee Simpson, who's engaged to Diana Ross' son, Evan Ross.
Can't wait to see what Jess wears at Ashlee's nuptials!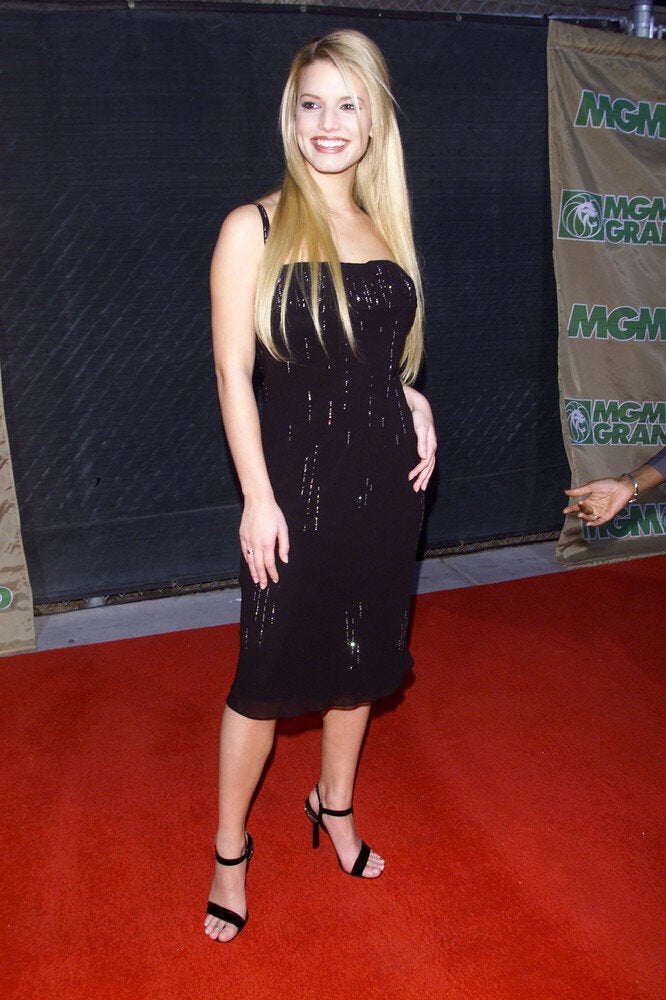 Jessica Simpson Through the Years