The New York Yankees apparently aren't huge fans of Kate Upton!
The model, who used to be a self-proclaimed "really big Yankees fan," has now switched allegiances to the Detroit Tigers ever since she started dating Tigers pitcher Justin Verlander and the Yanks aren't too happy!
While appearing as a guest host on "Live! With Kelly and Micheal" recently, the Sports Illustrated model revealed how difficult it was to deal with breaking up with her former No. 1 team for a rival sports club.
"I felt it, too, when I walked in [to Yankee Stadium]," Upton said. "They specifically told me, the Yankees told me, 'You're not allowed to wear a Tigers hat. You're not allowed to wear any Tigers gear.' It's like a bad breakup."
"I'm sleeping with the enemy," Kate said of why she changed allegiances. "My boyfriend plays for the Tigers. I had to pick a side."
Verlander, who was playing against the Yankees, was caught flirting with his gorgeous girlfriend when he tossed the souvenir ball to Kate, who gave him a sweet smile in return.
But seriously—how could anyone tell Kate Upton what to wear? Girl, do your thing!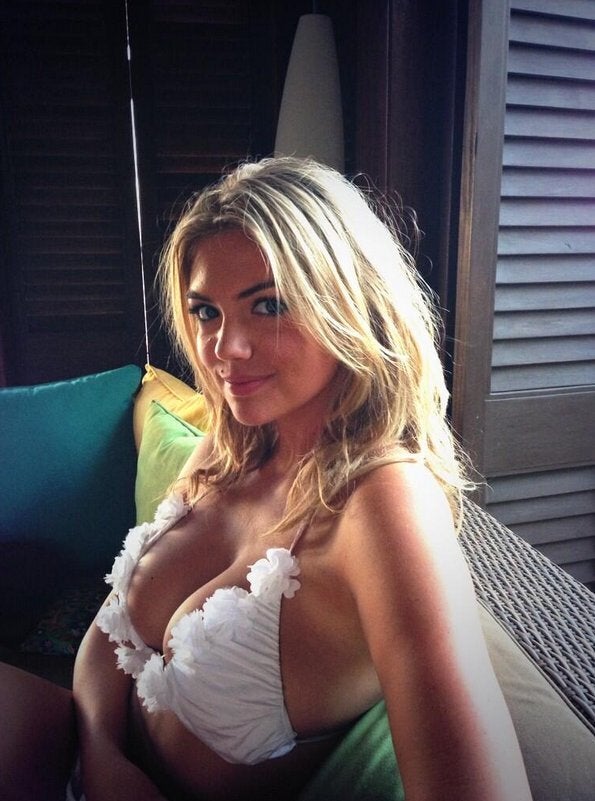 Kate Upton's Hottest Pics