Most of us can't afford the clothes on Kim Kardashian's back but now, thanks to a few geniuses, we can wear a part of the reality TV star and it costs less than a few DVDs of "Keeping Up With the Kardashians."
The Crying Kim tee is being sold on the Robert Boris website and it only costs $55, which we think is a total bargain for a "limited edition" shirt. The t-shirt features, you guessed it, a collage of the newlywed's "ugly crying face" from various scenes from her TV show and we can't stop staring at it.
Funnily enough, Khloe Kardashian posted a similar collage on her Instagram page last November, but rather than making fun of her older sis, she was promoting the "KUWTK" finale.
"I know you guys are sad about Keeping Ups finale tonight. But we will be back VERY soon ❤ #kuwtk," Khloe captioned the pic.
Even sister Kourtney Kardashian recognized that Kim's crying face was a sight to behold. On Season 2 of the reality show, the mom said: "I start laughing at Kim when she's crying, cause I just can't help it. She has this ugly crying face."
Would you wear the Kim Crying tee?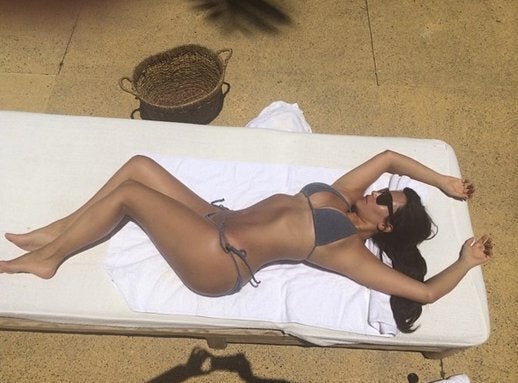 Kim Kardashian's Hottest Moments Of 2014 (So Far)