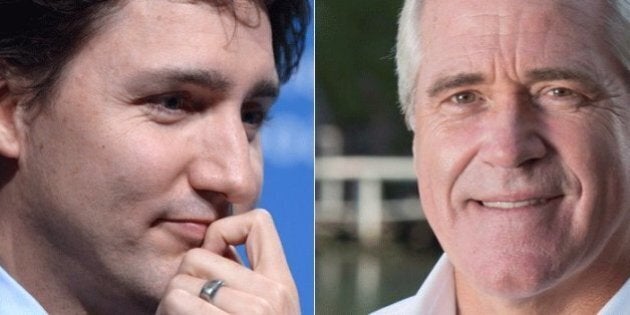 No matter who the provincial Tories choose as their leader, the Liberals under Dwight Ball are in position to win the next election in Newfoundland and Labrador. And Justin Trudeau, his federal counterpart, looks set to sweep the province as well.
A new survey by Abacus Data for VOCM, conducted July 28 to August 1 and interviewing 600 Newfoundlanders and Labradorians by telephone, found Ball's Liberals to have the support of 48 per cent of voters. The governing Progressive Conservatives, currently in their second run at a leadership campaign after the unexpected withdrawal of Frank Coleman from an uncontested race he was set to win, trailed with 34 per cent support. The New Democrats under Lorraine Michael were third with 16 per cent.
The Tories have been struggling for some time now. Kathy Dunderdale, who won a big majority in 2011, resigned at the beginning of 2014 as her poll numbers tanked. The party has yet to recover, and is behind the Liberals by double digits throughout the province. On the issues that matter most to Newfoundlanders and Labradorians, the Liberals outpoll the Tories by wide margins.
Will one of the three contenders to replace Dunderdale be able to turn things around? Former cabinet ministers Paul Davis and Steve Kent appear to be the favourite choice of voters, with 34 per cent saying they would select Davis and 27 per cent Kent, with former MHA John Ottenheimer in third with 21 per cent support. Among people who say they also vote for the Tories, Davis had 41 per cent support to 32 per cent for Kent and 21 per cent for Ottenheimer.
Davis, a former health minister, scored the best of the three at a personal level, with 46 per cent of respondents (and 58 per cent of 2011 PC voters) saying they had a positive impression of him. Just 11 per cent said their impression was negative. Kent, by contrast, had a positive score of 39 per cent to 18 per cent negative, while Ottenheimer split 34 to 14, with 52 per cent saying they were either unsure or were neutral about him.
Liberal Leader Ball, however, polled ahead of them all. A majority of respondents, or 53 per cent, said they had a positive impression of him, with just 12 per cent holding a negative view. NDP Leader Michael, by contrast, had just a 33 per cent positive to 30 per cent negative rating, the worst of the lot.
Neither Davis nor Kent appear likely to single-handedly boost the Tories into first. Under Davis, the party would get 38 per cent support to 46 per cent for the Liberals, while Kent would only improve the Tories by one point over their current standings.
It would seem, then, the Liberals are well-placed to form the province's next government. That will give Trudeau yet another ally in the region. If Brian Gallant wins New Brunswick's September election, as polls suggest he could, all four provinces in Atlantic Canada could find themselves under Liberal rule within 12 months.
Newfoundland and Labrador certainly seem open to Trudeau's Liberals, as 54 per cent said they would vote for them. The Conservatives, at 27 per cent, trailed well behind with the NDP at just 15 per cent. This suggests that the Tories have held on to their 2011 vote, but that the NDP has shed half of their supporters — all of whom have gone over to the Liberals. The Rock could turn red at both levels of government in 2015.
Éric Grenier taps The Pulse of federal and regional politics for Huffington Post Canada readers every week. Grenier is the author of ThreeHundredEight.com, covering Canadian politics, polls and electoral projections.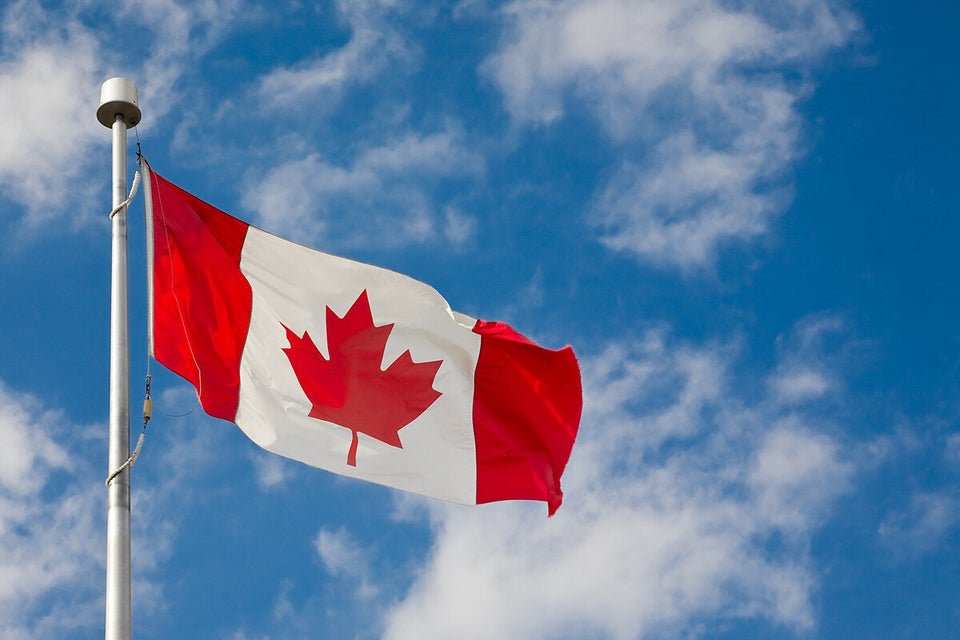 Least, Most Popular Premiers (June, 2014)