The Toronto Star was heavily criticized on Twitter Tuesday after posting a tribute to Robin Williams that wasn't considered appropriate given the circumstances surrounding his death.
The following quote from the film "Jumanji" appeared on its Twitter account: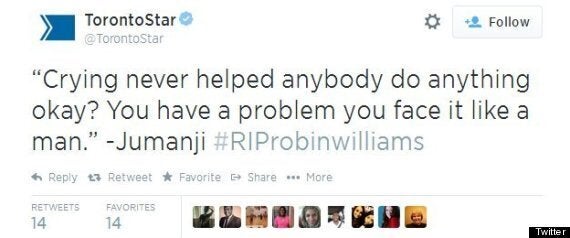 It was soon hit with a series of comments from people who felt it was insensitive, especially amid online discussion about depression and mental health.
The newspaper eventually responded to readers individually.