The two-metre-high granite statue, a project led by the Manitoba government, provides relatives a place to grieve loved ones who were killed or have disappeared.
It stands at The Forks, the historic junction of the Red and Assiniboine rivers that served as a meeting place for aboriginals for centuries.
"When you walk by, please take a moment to think about these women and their families," said Barb Houle, whose daughter Cherisse was killed outside Winnipeg in 2009. The 17-year-old's body was found in a ditch and her killer has never been caught.
"We'd like to raise awareness on this issue that's not only important to aboriginal people, but to society as a whole."
The monument, hourglass-shaped and human-sized, is meant to represent a woman. There is an opening near the top that allows sunlight through.
"The light and the darkness pass through without judgment in an endless cycle. There is neither a beginning nor an end," said Nahanni Fontaine, a special adviser for the government on aboriginal women's issues.
Aboriginal and Northern Affairs Minister Eric Robinson renewed his call Tuesday for a national inquiry into missing and murdered aboriginal women, an idea the federal government has rejected.
In May, the RCMP issued a detailed statistical breakdown of 1,181 cases since 1980. The report said aboriginal women make up 4.3 per cent of the Canadian population, yet account for 16 per cent of female homicides and 11.3 per cent of missing women.
The report also countered accusations from some quarters that aboriginal deaths are not taken as seriously by police. The "solve" rates were virtually identical at 88 per cent for aboriginal women and 89 per cent for others.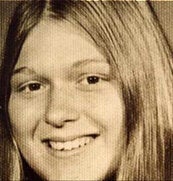 Highway Of Tears - Missing And Murdered Women