Only Robin Williams could describe Canada like this.
The actor was no stranger to the country, having made films such as "Jumanji" and "Good Will Hunting" in the Great White North.
His fondness for Canada is summed up perfectly in this hilarious quote.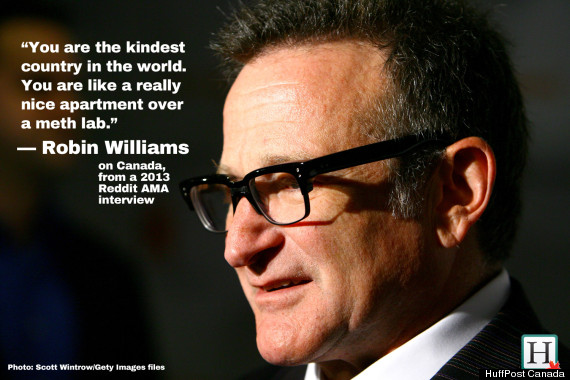 Williams made the comparison during a 2013 Reddit AMA (ask me anything) session in which a reader asked if the actor would come to Canada.
Q: "Can you come to Canada so I can hug you? I love you for naming your daughter Zelda."
Williams' response: "I will be there as soon as I can! You have to give me a more specific location, you are a big country. You are the kindest country in the world. You are like a really nice apartment over a meth lab."
Sniff.
Read the rest of Williams' AMA here. You won't regret it.
Like Us On Facebook

Follow Us On Twitter