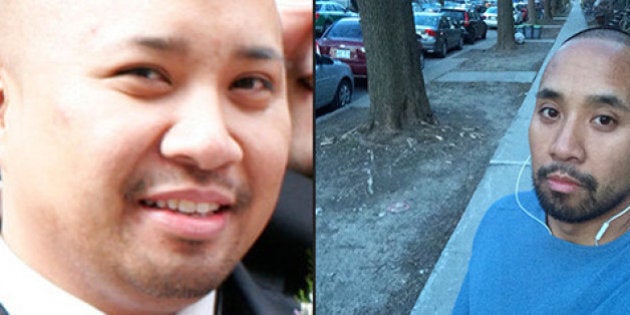 By The Numbers: 205 at my heaviest, currently 160, for a total weight loss of 45 pounds
The Weight Gain: I've never had any weight issues growing up as a kid. I played soccer for 15 years and my parents enrolled me in karate and tennis as well. I also ran track in high school — being active was mandatory in my family!
In 1996, I moved to Orlando, Florida. The first four years, I still had no weight issues. It all started around early 2000, when my DJ career started to take off. I was DJing at nightclubs, which led to eating unhealthy at night. I started to drink alcohol, which I've never done at all in the past. The bad eating habits led to laziness. Laziness led to becoming very inactive and the rest was history.
The Final Straw: In 2009, I looked at myself in the mirror when I was at my all time highest, and it was time for a major change! When I signed up at a LA Fitness on Sept. 29, 2009 and I told myself that failure was simply not an option.
Story Continues Below. Check out more of our inspiring weight loss stories: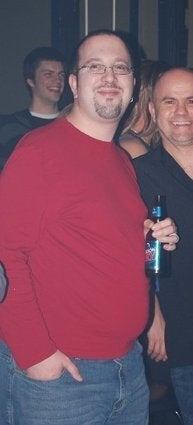 Lost It: Weight Loss Success Stories
The Plan Of Attack: I decided to use Facebook as a motivational tool to challenge myself and to also receive advice from friends and family. I called this group "Operation GQ", which consisted of blogging about my weight loss journey on a daily basis on Facebook and my blog.
My cousin Moly Duy, who is a personal trainer in Long Beach, California, was one of my mentors. His guidance, support, and encouragement helped me throughout my journey. When I first started, my goal was to post one shirtless photo of myself every 100 days. Every 100 days, I had a great source of motivation to keep pushing forward. Little did I know, consistent training with healthy eating and proper rest led to a brand new body.
The Food Element: I started eating anything that was considered healthy and I always ate in moderation. I also gave up going to restaurants on a weekly basis. The hardest adjustment was learning to eat the right amount of proportions and now when I grocery shop, I read labels.
Also, no more McDonald's! I don't eat fried, sweet or salty, processed foods or red meat (I do sometimes, but very rarely) anymore.
The Exercise Factor: In the last five years, I have joined five different gyms. I think it's important to change environments — it keeps me motivated!
Today, I go to the gym five to six times a week and run two to three times a week. I've also been doing a lot of cardio lately. I set myself a goal of running at least 100 kilometres a month. So far, I've been able to reach my goal for nine consecutive months. I ran 1179.66 km since November 1st, 2013!
The Current Day-To-Day: I work six to seven days a week. I go to the gym in the morning right before going into work and then I come home and try to run 5 kilometres. If not, then I run 21km on my day off.
I am proud that I was able to keep my promise to my father. He had passed away from cancer and I promised him that I would take care of my health so that I didn't have to deal with health complications at an early age.
My advice? Focus on being healthy, and the rest will follow. If it took you years to gain weight, it's not going to take you 90 days to break all your bad habits and have your body fat magically disappear.
Have a success story of your own? Send it to us at CanadaLiving@huffingtonpost.com and you could be featured on the site!