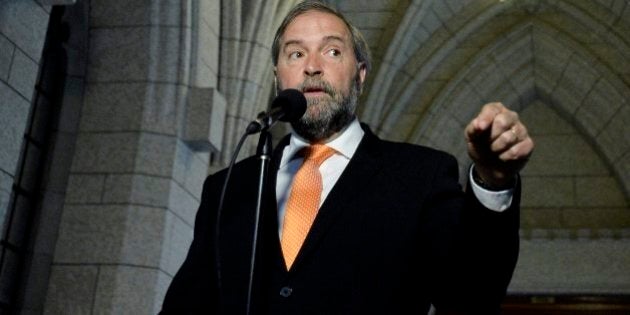 OTTAWA — If one political party is involved in improper activities, are the others too?
Two days after the House of Commons' secretive Board of Internal Economy pointed the finger at the NDP and accused it of possibly using staff, paid for by taxpayers, to run its Montreal byelection campaign last fall, the New Democrats said the Liberals and Conservatives appeared equally guilty.
Based on Elections Canada data, the NDP suggested that three Conservative staffers, Andrew Smith, Mike Cancade and Marleen Hiebert, may have improperly worked on Tory candidate Ted Falk's byelection campaign in Provencher, Man. The three are former employees of that riding's MP and Conservative cabinet minister, Vic Toews. Toews resigned from his seat last year and was later appointed to the Manitoba bench by Prime Minister Stephen Harper.
The NDP also suggested that Harper's deputy chief of staff, Jenni Byrne, may have assisted in the Manitoba Brandon–Souris byelection without taking a leave of absence from her government job.
And they pointed out that one employee from Liberal Leader Justin Trudeau's office, policy advisor Benoit Bouvier, worked on the Grits' byelection campaign in the Montreal riding of Bourassa.
For the record, though, the New Democrats strongly argue that they themselves did nothing wrong. Spokeswoman Valérie Dufour told The Huffington Post Canada on Tuesday that three employees working in its satellite office in Montreal – David Patry, Anne-Marie Aubert and Xavier Peich – were on a leave of absence using banked holidays and overtime for the whole byelection race in the city's Bourassa riding. She provided internal party letters suggesting this.
Harper's director of communications, Jason Macdonald, told HuffPost that Byrne also, "of course," took an unpaid leave.
"Unlike the NDP, we actually respect taxpayer dollars and don't play fast and loose with the rules," he wrote in an email.
Trudeau's press secretary, Cameron Ahmad, said the same thing. "Benoit Bouvier was on an official leave of absence without pay from the leader's office during that period."
Conservative party spokesman Cory Hann, however, was less clear about the three former Toews staffers. Smith and Cancade currently work for Falk, who was elected in the November contest, a staffer at his constituency office confirmed Wednesday. Neither returned calls seeking comment.
Hann would say only that "two of the three weren't employed by [Toews'] constituency office during the byelection, and the third volunteered on the campaign only evenings and on weekends." He refused to provide any details or identify whom he was speaking about. It is possible that Smith's and Cancade's jobs ended when Toews resigned and before the byelection campaign began.
It is not unusual for political staff to take time off from their parliamentary duties to work on a political campaign, but a House of Commons rule strictly forbids them from being paid while on leave.
If the employees were paid, not only would the rule have been breached, but the parties could find themselves in trouble with Elections Canada for not reporting a non-monetary contribution that would count towards their election spending limit. In Bourassa, for example, the Liberals finished $2,900 shy of the expense limit, while the NDP was $1,900 under the $89,016.17 threshold.
The Conservative Party finished $5,000 under the limit in Brandon and closer to $14,000 in Provencher.
Heather Bradley, a spokeswoman for the Speaker of the House of Commons, cited concerns over privacy and declined to say whether any individuals mentioned had asked for a leave of absence.
Board of Internal Economy spokesman John Duncan told reporters Tuesday that the House was not aware that any NDP staff had asked for a leave.
Unless staff in the Commons' pay and benefits section were asked to stop an employee's pay stubs, it is unlikely that administrators would have known whether someone was on a leave, using holiday or overtime hours, since MPs handle their own budgets.
Election documents reviewed by HuffPost Tuesday showed that NDP staff incurred campaign expenses during regular work hours and placed orders for campaign material from their regular workplace rather than the Bourassa campaign office.
HuffPost could not verify some of the information the Conservative party spokesman and the NDP provided Wednesday because the details are contained in election returns that Elections Canada said are inaccessible for now.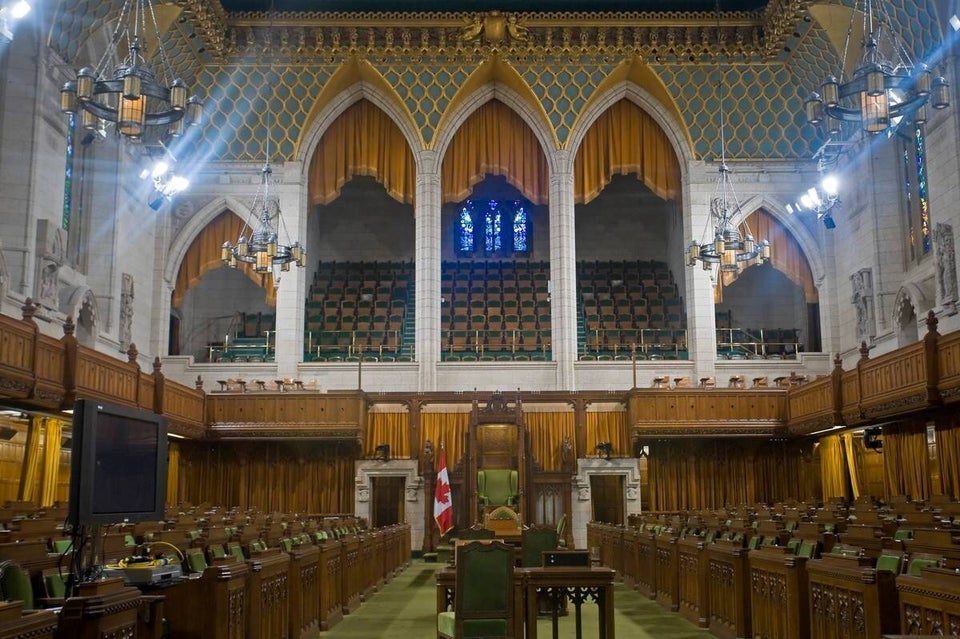 How Much Are Federal Politicians Making?