Reese Witherspoon taught us how to "bend and snap" in "Legally Blonde" back in 2001, and she's still following her own advice today.
In a new video, TMZ captures the Oscar winner twisting her wrists like a pro and dancing up a storm at a wedding in Capri, Italy on Wednesday. With a champagne flute in hand, nothing can stop the 38-year-old from grooving like the all-American girl that she is, even on top of a table.
When the band plays its rendition of Gloria Gaynor's disco classic, "I Will Survive," Witherspoon puts down her glass to let loose.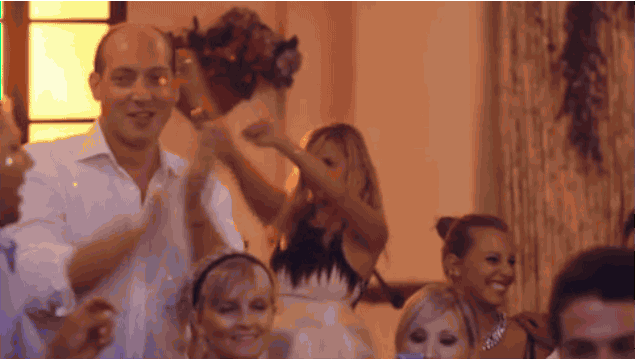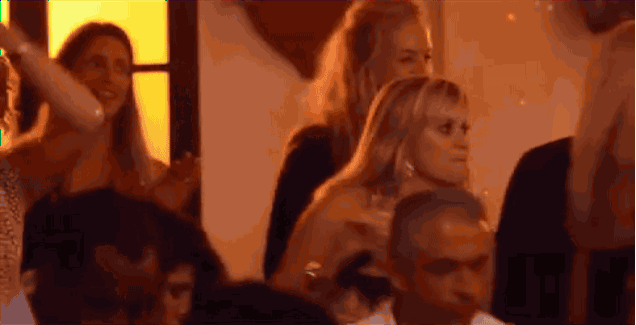 It's a fitting power anthem for the actress after she and her husband, CAA agent Jim Toth, were arrested in Atlanta in April 2013. Toth was charged with a DUI, and his wife earned a charge for physical obstruction of a police officer during a traffic stop.
Though she was released on $300 bail, the police dash cam video and transcript of Witherspoon's legal pleas to the arresting officer have become that of Hollywood lore.
"Do you know my name?" asked the "Mud" actress.
"My name is Reese Witherspoon. You're arresting me for obstruction of justice. It's gonna be in the national news – I just want to let you know ... I wanted to talk to you like a normal person would talk to a normal person. You told me not to get out of the car and I said to you, 'I disagree.' Because that's my right as an American."
As she became increasingly irate, Toth told her, "You just turned it really bad."
Later, as she was being handcuffed, Witherspoon shouted, "This is beyond!"
The mother of three apologized two weeks later on Good Morning America, where she attributed her behaviour to having "one too many glasses of wine."
Under the influence or not, this is not the first time Witherspoon has received buzz for her ability to bust a move. She famously danced — and sang! — to Montell Jordan's "This is How We Do It" in 2012's "This Means War," and even won her Oscar for her portrayal of June Carter Cash in 2005's "Walk The Line."
Witherspoon may also want to start updating her victory dance.
The New Orleans-born actress has two films premiering at this year's Toronto International Film Festival, and both are helmed by Canadian directors. Hot off of the success of "Dallas Buyers Club," director Jean-Marc Vallee guides Witherspoon through a 1,100 mile journey of self-discovery in "Wild," based on the best-selling memoir by Cheryl Strayed. Philippe Falardeau's "The Good Lie" also features the actress in a starring role, as an American woman who takes in four Sudanese refugees. This marks the director's first effort since his Oscar-nominated film, "Monsieur Lazhar." TIFF could also prove to be a good luck charm for the actress, who debuted "Walk The Line" at the festival back in 2005.
If 2013 marked the official dawn of the McConaissance, there's no denying the power of Witherspoon's potential Canadian-fuelled comeback. Besides, if that wasn't enough, she also holds a producer credit on "Gone Girl," the highly-anticipated adaptation of Gillian Flynn's crime thriller, starring Ben Affleck and Rosamund Pike.
Regardless, brace yourself for the "Reeserssance." If you can bet on one thing this awards season it's this: Witherspoon's going to be bringing her boogie woogie shoes.
ALSO ON HUFFPOST:
Reese Witherspoon makes her first public appearance since her arrest at 'Mud' premiere