We all know the type of woman the media loves to represent – tall and thin equals "perfect." Unfortunately, she doesn't reflect what the majority of real women look like. To combat this problem, two friends teamed up in a powerful photo project to shed light on collective beauty and prove that all women are beautiful, no matter their shape, size, or colour.
"So much of the female body that we see is pushed up. Pinned down. Sucked in, tucked in, and airbrushed," Baker wrote on her website. "Its only presentable state is when it's altered, and so when we look at ourselves in the mirror (naked, untucked, and vulnerable) we say 'My body must be wrong.'"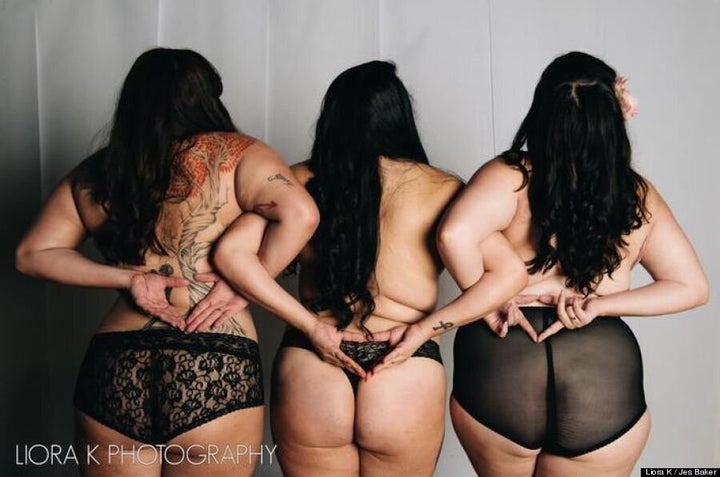 To change the way women look at their bodies, Baker and Liora recruited 96 women via Facebook to meet in Tucson, Arizona and bare all. This is the second time that the two friends have shot photos for this project. The first involved 68 gorgeous women daring enough to show their beautiful imperfections to the world.
Following the first shoot, Liora explained in her blog, "[By] only presenting what has been 'perfected' does us a disservice and does not achieve anything except a society of people (people, not just women) that are constantly disappointed by the complete and total amazing-ness of our individual bodies' achievements."
"What I really wanted the women to get out of our time (however brief) together was that they were IMPORTANT. That their bodies deserved to be seen, that what they perceive as faults are simply THEM, and are neither right nor wrong… That their nudity, while making them vulnerable, does not make them at fault. And that lastly, their bodies are their vehicles through life, and to treat them with kindness. I hope that came across."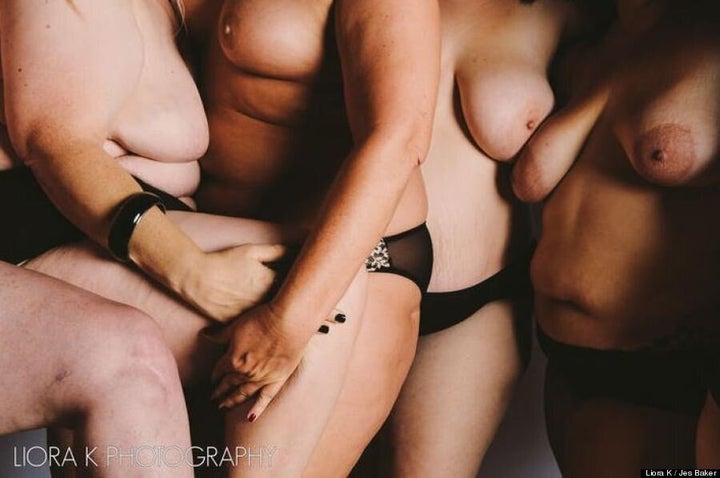 Journalist Gillian Drummond, one of the women who volunteered for the project, later wrote about her experience. In her blog post she noted the intense emotions felt during the shoot and the feeling of love afterwards.
"We women admired each other's underwear and hair. We oohed over tattoos. We laughed a lot. Some wept," she wrote. "The cheers were deafening as Jes led one or two who were shaking with fear and tears, and posed alongside them."
"Out on the street afterwards, fully clothed again, we strangers were smiling at each other knowingly. We were bonded, like a female 'Fight Club.' Except without the violence, only love. What Jes calls body love."
"The Expose Project" is clearly a powerful one as it makes us change the way we look at other's bodies as well as our own. Baker beautifully summed up the initiative by saying: "When we feel alone in our body, we feel as though we are not enough. When the truth is: we are MORE than enough. And we are not alone."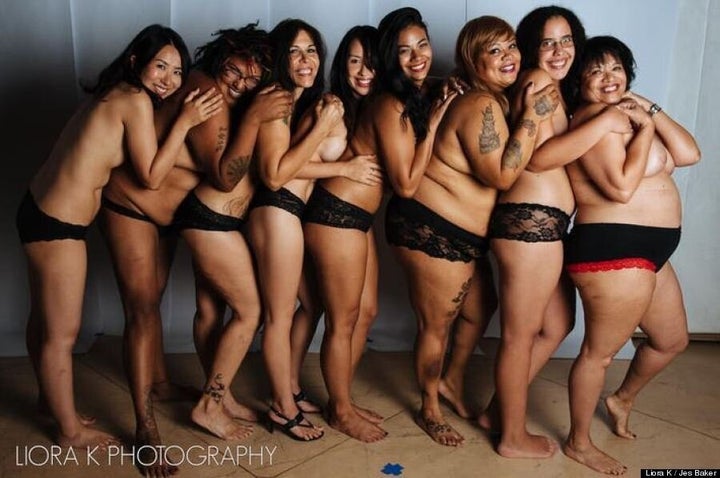 To see more images from "The Expose Project," click through the slideshow below: (Warning: Photos are NSFW)