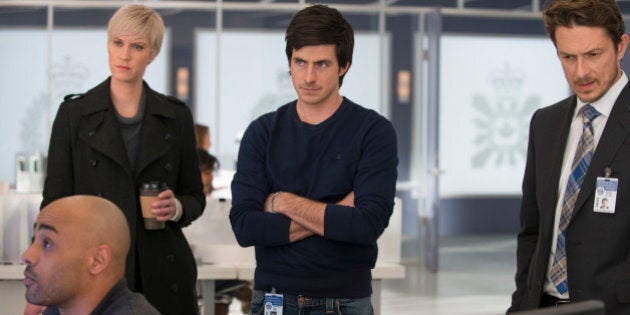 CTV's "The Listener" will make a quiet exit with its series finale on Monday, after a five season, 65-episode run.
The procedural drama follows paramedic Toby Logan (Halifax's Craig Olejnik), a telepath, who helps solve crimes while coming to terms with his own powers and checkered past.
But, it's hard to say if Olejnik's Logan could have seen this cancellation coming. Since its June 3, 2009 premiere on SPACE and CTV, the series became a modest success thanks to its many cliffhangers and plot twists, and strong supporting cast of Lauren Lee Smith, Rainbow Sun Francks, Ennis Esmer, Tara Spencer-Nairn and Kris Holden-Reid, among others. The show also continued to be a Top 20 hit in Canada well into its current season. According to Canada's BBM rating rankings, its July 21 episode earned 1.14 million viewers nationwide (15th ranked show of the week) and July 28th's airing earned 994,000 eyes (18th overall).
"Thanks for sticking with us and supporting us and watching us loyally every week and for bumping into us and showing joy for the show," said Olejnik. "It's been incredibly rewarding."
"The Listener"s series finale will air on Monday, Aug. 18 on CTV and CTV GO at 9 p.m. ET/PT.