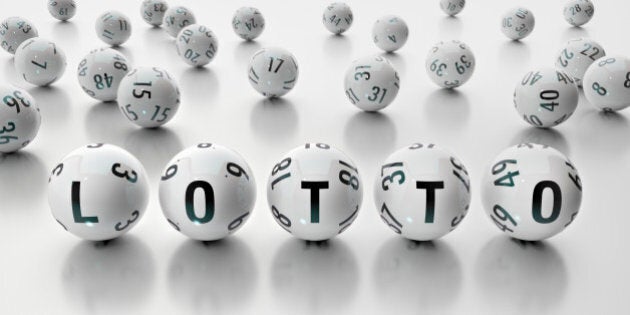 Let's be honest; there's enough bad news in the world today. So why not balance out all that negativity with some real-life, feel-good stories about lottery winners who made a difference? Here are five wealthy patrons who made the most out of their lottery winnings and changed some lives along the way.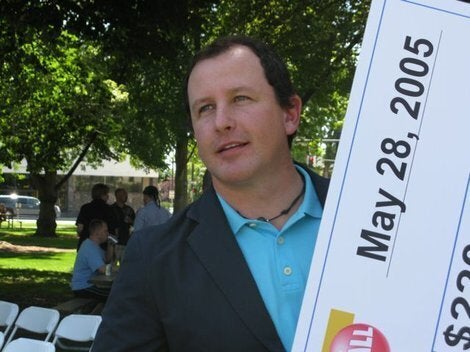 Spare Change: 5 Lottery Winners Who Made A Difference With Their Money
1. Brad Duke, $85M - Boise, Idaho
If only everyone spent their money as wisely as Brad Duke did when he won $85 million in 2005! Before snapping up his dream home, dream car, and dream trip, the first thing the then-34-year-old did was to hire a publicist, lawyer, and a team of the finest financial advisors who guided him on how to invest his money. The first thing he did was to make sure no one in his family had any more debt. Duke's story is an example of how you can splurge on yourself and others while still being smart. He is now the president of the Duke Family Foundation, an organization that helps nonprofits in Idaho.
2. Craig Henshaw, $21.4M - Markham, Ontario
Craig Henshaw's story is one of calm and self-control. Instead of being overwhelmed by his stunning lottery earnings, he managed to keep his head above water throughout the busy first days of his win, and spent that time luxuriating in a hotel room while he planned his next move. In true teacher fashion, Henshaw has set up education funds for his nieces and nephews, helped his cleaning lady return to school, and established scholarships at UWO, where he graduated from teacher's college in 2000.
3. Allen and Violet Large, $11.2M - Lower Turo, Nova Scotia
Even after winning a mind-boggling sum of $11.2 million playing the lottery, not much changed for elderly couple Allen and Violet Large. Since collecting their winnings, they gave away an estimated 98 per cent of the sum to their family and friends in need, as well as to local hospitals, churches, and the Red Cross and the Salvation Army.
4. Tom Crist, $40M - Alberta, Calgary
Despite winning a record-breaking amount in Calgary's lottery winnings history, Tom Crist never planned on keeping the whopping $40 million for himself. Instead, he silently and stealthily planned to put the money into a trust fund to look after himself in old age, his children, and any charities they might choose over the years. Even his children did not know about his winnings until several months after the fact. He says that he plans to give away all of his money to various charities and people in need to honour his late wife, who passed away from cancer in 2012.
5. Gloria MacKenzie, $590M – Zephyr Hills, Florida
Quick, what's the first thing that you would do if you found out you won a $590 million jackpot? For 84-year-old Gloria MacKenzie of Maine, it was to pledge $2 million to her hometown high school in East Millinocket to be used to fix its old, leaky roof. Her family has lived in the city for several generations, though she now resides in a modest home in Florida. She has avoided commenting about her donation to the high school, where her late husband also attended. Sometimes the smallest of actions do speak the loudest, and with her generosity strong sense of modesty, there is no doubt that many a leak will be plugged.