A massive, billion-dollar solar plant in the Mojave Desert is setting birds on fire as they fly over the facility.
The Ivanpah Solar Electric Generating System, which is located close to the California-Nevada border, has killed birds as they fly through a project that generates power using mirrors and towers, The Associated Press reported Monday. Federal wildlife investigators who visited the site reported seeing a number of birds burning in midair and falling.
Mirrors reflect the sun's rays on three 40-storey towers, which then heat up water to produce steam. That steam then turns turbines which create enough electricity to power 140,000 homes.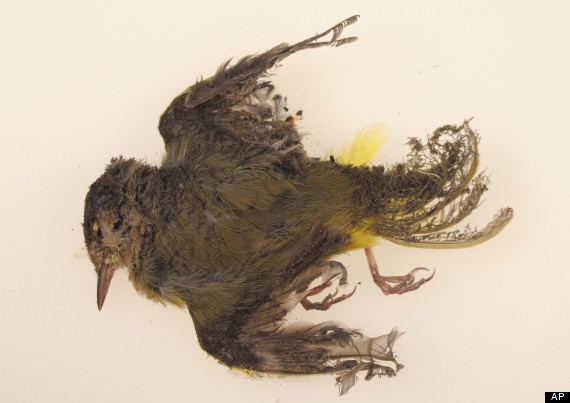 A MacGillivray's Warbler that was found at the Ivanpah solar plant, in a photo from October 2013.
With more than 300,000 mirrors covering 1,416 hectares, it is the world's largest solar plant that uses power towers.
And while BrightSource, one of three companies that runs the plant, touts it as a producer of clean energy, there is clearly an environmental cost involved.
U.S. wildlife officials say that the plant's bright light is attracting insects, which are thereby drawing birds that burn up as they fly through the rays.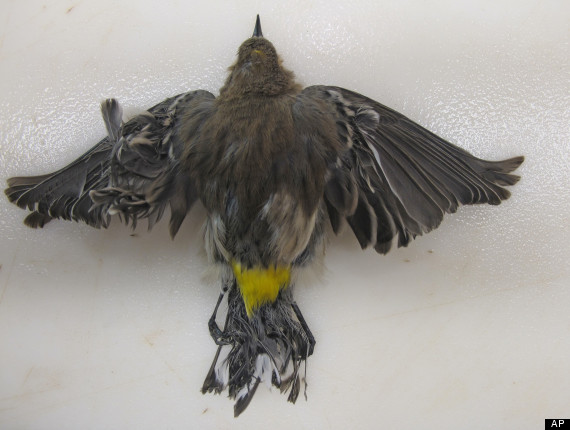 A Yellow-rumped Warbler that was found at the Ivanpah solar plant, in a photo from October 2013.
The bird kills are "alarming," Garry George, chapter network director of Audubon California, told the AP.
"It's hard to say whether that's the location or the technology ... there needs to be some caution."
The $2.2-billion plant was a source of concern for wildlife experts as early as February, when it began operation. At that time, BrightSource Energy published a photo of a bird that was killed by its heat, which can hit as much as 537 degrees Celsius, according to Sploid.
In addition to chasing insects, biologists say the facility may be attracting birds because the animals are mistaking its mirrors for a lake.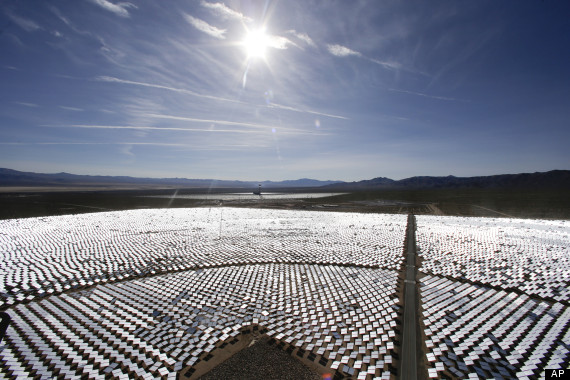 The Ivanpah Solar Electric Generating System in Feb. 2014.
This is hardly the first industrial project that has faced scrutiny over its effects on birds.
As many as 200,000 birds landed on tailings ponds in the oilsands every year from 2010 to 2014, though less than 200 died, according to a study quoted by The Edmonton Journal.
The study followed a 2008 incident in which 1,600 birds died after landing on one of Syncrude's tailings ponds.
And in Ontario, a wind farm located on Wolfe Island is reported to have killed 602 birds and 1,270 bats from July to December 2009, The Globe and Mail reported in 2010.
Ivanpah isn't the only facility where BrightSource hopes to produce electricity. It is also planning a similar plant that would put mirrors and a 75-storey tower near the California-Arizona border, AP reported.
That project would be four times more dangerous for birds than Ivanpah, officials with the California Energy Commission said.
Like Us On Facebook

Follow Us On Twitter

Also on HuffPost:
Best Green Energy Futures Photos of 2012