We've heard of swimming pools with waterfalls, grottos and even a swim-up bar.
But a $2-million facility that was featured on Animal Planet's "The Pool Master" earlier this month has an added perk: scuba diving!
The pool, which was built for a private owner in Springville, Utah, has most of the fixings you'll find at any waterpark.
Called "The Mountain," it features a 60-foot hidden waterslide; five waterfalls (one of them over 20 feet tall); caves, tunnels and even a kitchen with granite counters and a huge grill.
If that's not enough, it has a scuba diving area that's 26 feet deep, and you have to be certified in order to enjoy it.
The whole facility was built precisely so that its owner could practice diving.
One thing's for sure, whoever owns this is taking luxury to whole new depths.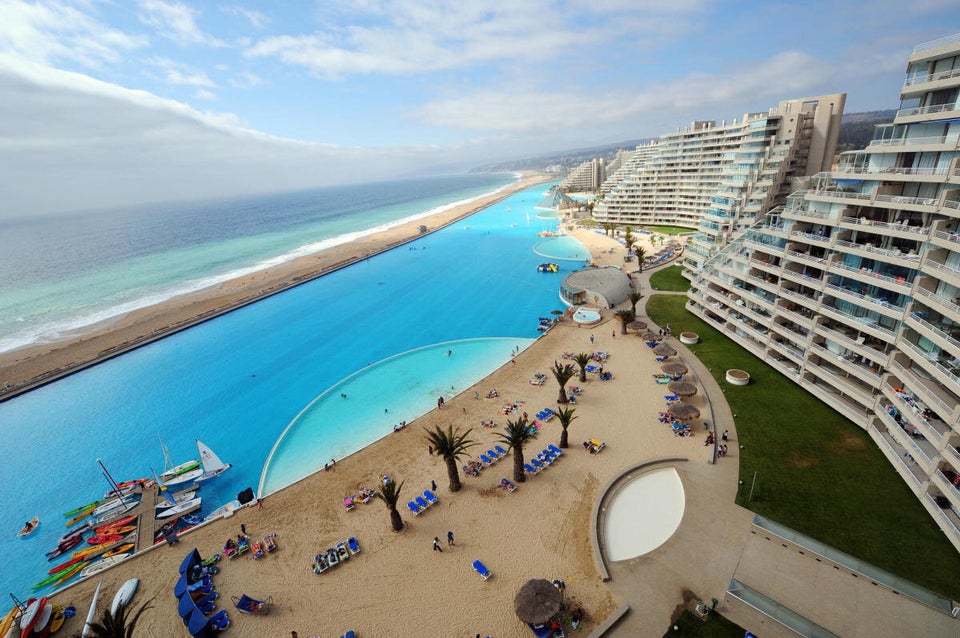 World's Largest Swimming Pool Photos