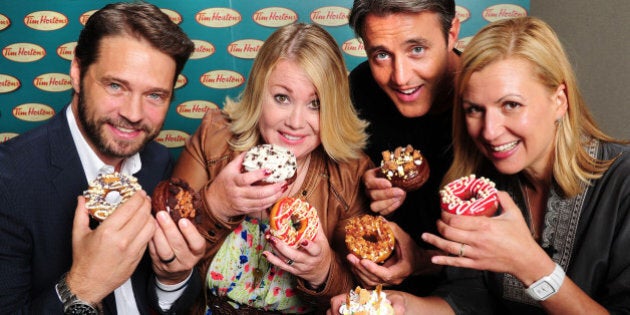 TORONTO - After an intense afternoon of eating sweet snacks, Jason Priestley and celebrity pals musician Jann Arden, TV personality Ben Mulroney and pastry chef Anna Olson have chosen four finalists in the Tim Hortons Duelling Doughnuts contest.
A creme brulee-filled treat topped with Reese's Pieces and an ice-cream sundae-inspired concoction are two of the flavours that made the cut.
"The creativity and imagination of the eight finalists, made it challenging to narrow it down to four. Now, it's time for Canadians to decide who will be crowned champion," said "90210" actor Priestley in a statement.
The winner — who will walk away with $10,000 and have their doughnut featured on the Tim Hortons menu — will be announced Aug. 28.
— The Lumberjack, created by Judd Mah of Edmonton.
— The Big Canadian Red, created by Nikola Kostic of Toronto.
— The Love Reese's To Pieces, created by Jennifer Brown of Glencoe, Ont.
— The Ice Cream Sundae, created by Jennifer Veenvliet of Barrie, Ont.
Check out the original eight finalists here: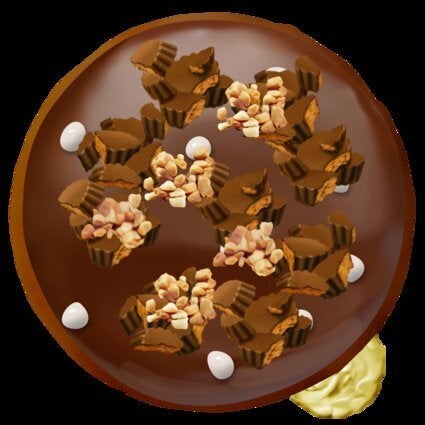 Tim Hortons Duelling Donuts Contest Finalists