On Monday, the Sports Illustrated swimsuit model posted an Instagram video, where she appeared with boyfriend Justin Verlander. In the vid, Verlander challenged his brother, former baseball player Frank Thomas and tennis champ Andy Roddick, while Upton challenged her "The Other Woman" co-stars Cameron Diaz and Leslie Mann as well as makeup artist Bobbi Brown. (Kate is currently the face of Bobbi Brown cosmetics.)
Knowing that she was about to get a cold shower outside, the 22-year-old blond beauty sported simple black yoga pants and a white hoodie and pulled her hair into a ponytail. Even when Verlander dumped the water on the Vogue cover gal, she still managed to look super cute; a trait that we're sure most models have.
The Ice Bucket Challenge isn't just a meaningless celebrity pastime. What began as a competition among pro golfers to draw awareness to ALS (Amyotrophic lateral sclerosis or also known as Lou Gehrig's disease), has now become a major trend across North America with everyone from Justin Bieber to Britney Spears partaking in the challenge.
The ALS Association said Monday it has received $15.6 million in donations since July 29, an eight-fold spike over the $1.8 million donated during the same period last year.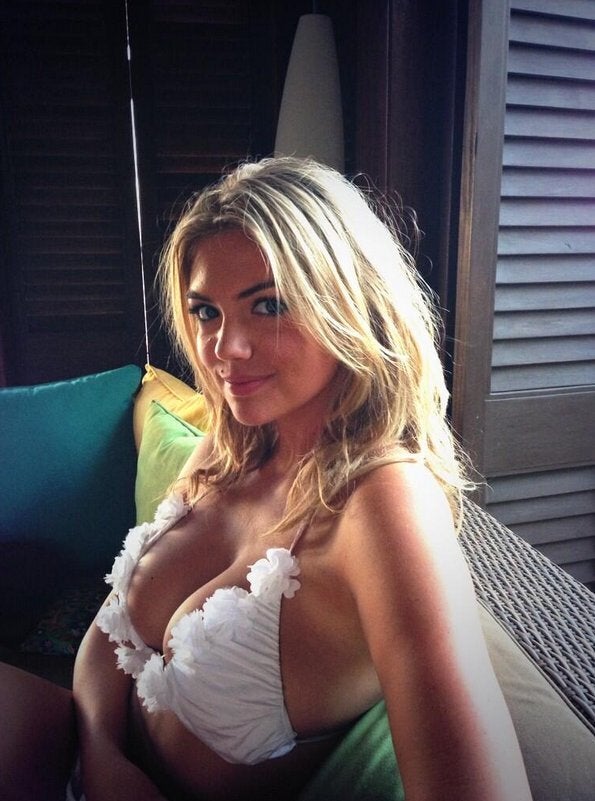 Kate Upton's Hottest Pics