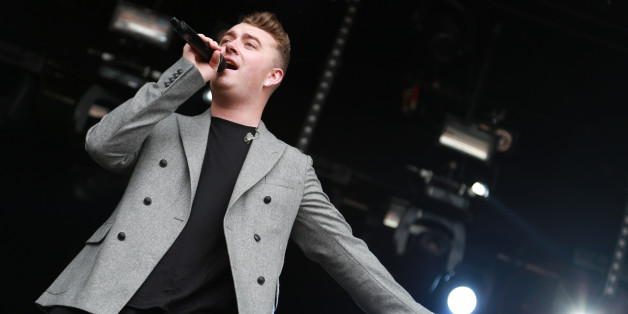 Debbie Hickey via Getty Images
Newly out singer-songwriter Sam Smith may be single and looking to mingle, but don't expect him to rely on technology when it comes to finding a boyfriend.
The 22-year-old British crooner tells Metro that social apps like Tinder and Grindr are "ruining romance," noting, "We're losing the art of conversation and being able to go and speak to people."
The star says he hasn't found lasting love just yet, noting, "There is one particular guy that I've been on a few dates with. I like him but who knows?"
Still, he's learned to look beyond the superficial when it comes to dating, adding, "From my experience the most beautiful people I've been on dates with are the dumbest, so why would I swipe people who are 'unattractive' when I could potentially fall in love with them? Stop Tinder and Grindr!"
Earlier this year, Smith revealed that his acclaimed debut album, "In the Lonely Hour," was inspired by "a guy that I fell in love with last year, and he didn't love me back."
"I think I'm over it now, but I was in a very dark place," he told The FADER. "I kept feeling lonely in the fact that I hadn't felt love before. I've felt the bad things. And what's a more powerful emotion: pain or happiness?"