For Vancouver fashion lovers, this is better than Christmas.
It's time for the annual Aritzia warehouse sale, meaning you'll have access to incredible discounts on the popular store's wide range of clothing.
People are known to line up early to get first dibs, so plan accordingly.
Here's what you need to know:
Where: The Vancouver Convention Centre East (999 Canada Place)

When: Thursday, August 28th – Monday, September 1st

Thursday: 7 a.m. – 8 p.m.

Friday: 7 a.m. – 8 p.m.

Saturday: 7 a.m. – 8 p.m.

Sunday: 9 a.m. – 6 p.m.

Monday: 9 a.m. – 6 p.m.

What: 50 to 90 per cent off of staple Aritzia brands including Wilfred, Wilfred Free, Talula, TNA, Babaton, Sunday Best, Paradise Mine, La Notte, J Brand, The Castings, Citizens of Humanity.
Happy shopping, and good luck!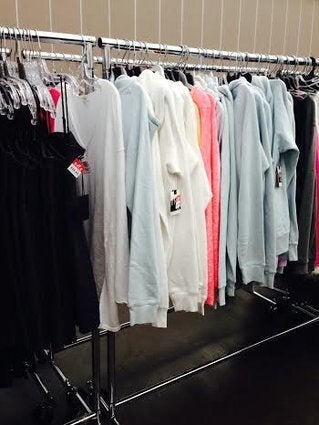 Aritzia Warehouse Sale 2014