Two B.C. teachers have created a satirical board game that lets you "race across British Columbia to shut down schools, privatize the industry and raise your ratings" — all as Premier Christy Clark.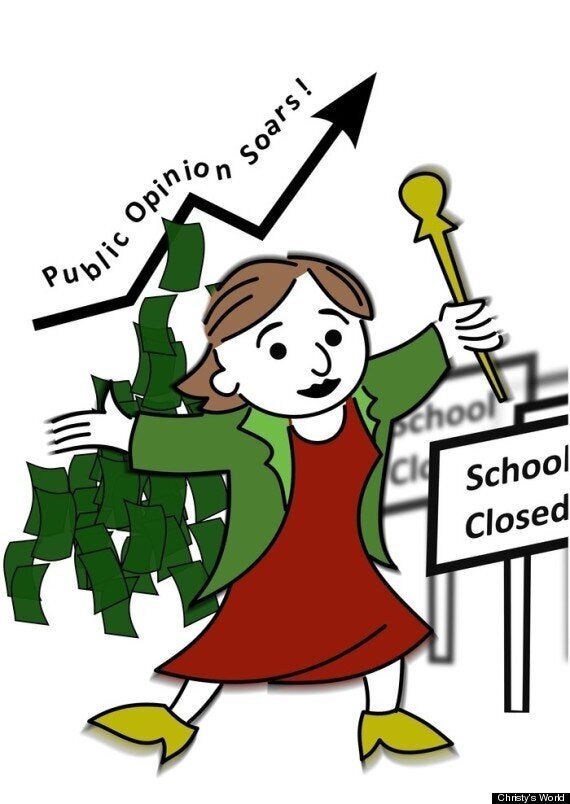 "Christy's World" was created by Vancouver and Coquitlam teachers Loren Letourneau and Jean-Michel Oblette. They're currently running a Kickstarter campaign to fund the game. It states:
In the game you play as Christy, a clueless, tyrannical political wannabe without a conscience or a college degree who works tirelessly to become British Columbia's most grotesquely unpopular leader.

Your objective is to crystallize power in an economic superclass by systematically destroying public education, privatizing industry and looking good while you do it.
Players race across B.C. to earn unpopularity points through publicity stunts, closing public schools, and privatizing industry sectors.
The Kickstarter campaign has already surpassed its modest $50 goal.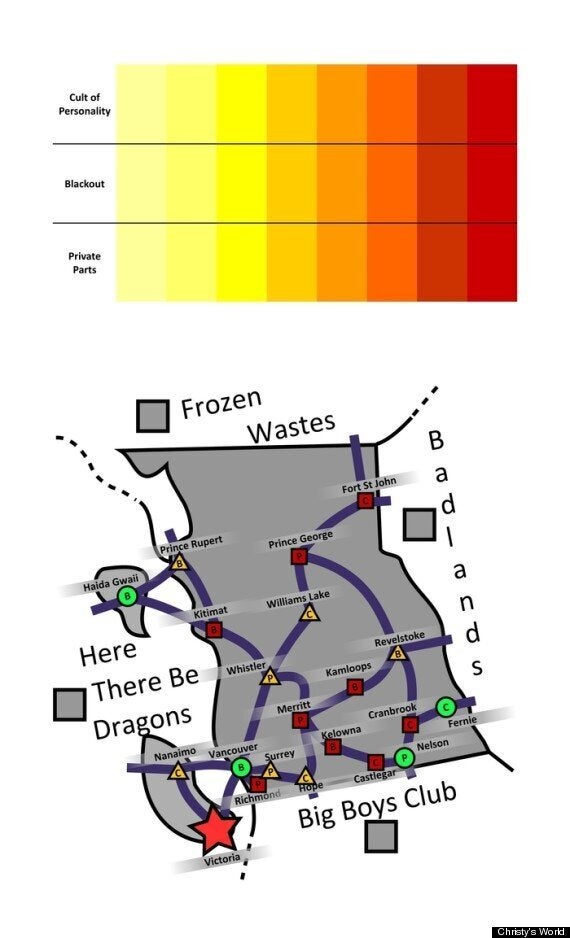 The game comes during the B.C. teachers' strike, which began two weeks before classes ended in June and threatens to continue into the start of this school year. The B.C. Teachers' Federation is asking for higher wages and better class sizes and composition, while the government argues it cannot afford to meet those demands.
Veteran mediator Vince Ready has imposed a media blackout as he monitors the situation. He has agreed to resume exploratory talks, or even full mediation if he believes it will be productive.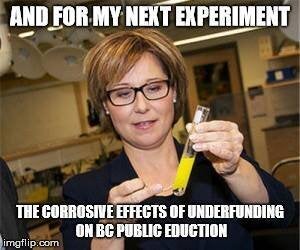 B.C. Teachers' Strike 2014 Memes