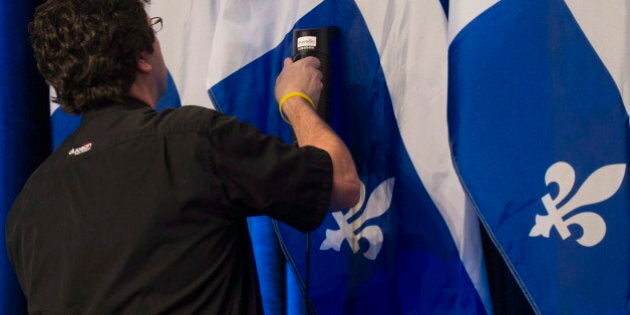 The head of Montreal's police union says the Quebec government is setting the province on a path to 'chaos' with its proposed pension reform legislation, Bill 3, and other measures.
Yves Francoeur made the comment Wednesday morning in an interview with Radio-Canada.
Francoeur said he came to the conclusion after watching a news conference by Quebec Premier Philippe Couillard on Tuesday.
Couillard called the conference to discuss the actions of protesters at Montreal City Hall on Monday, hundreds of whom entered the building and disrupted a city council meeting that was about to begin.
"I watched the news conference attentively… and what worries me is that I see chaos coming to Quebec," he said.
Francoeur said Bill 3 is the first step in what he believes is the Liberal government's plan to reform daycare, universities and the public service.
"Everything is up in the air," he said.
He said the current hearings into Bill 3 will be "a waste of time."
Blames police supervisors for city hall disorder
As to allegations that Montreal police officers stood by and let protesters have their way at City Hall on Monday, Francoeur said the officers were prepared to intervene.
He said they called headquarters twice for permission to stop the protesters.
"Permission was initially refused and officers retreated to avoid being caught in the middle," he said.
Francoeur said those responsible for making the decision told officers at the scene that no one at city hall had requested their intervention.
He said it goes against police crowd-control training to intervene when officers are clearly outnumbered.