EDMONTON — Two big city mayors came to Edmonton Wednesday hoping to get details from Liberal leader Justin Trudeau on his infrastructure plans. They left empty-handed.
Michael Fougere, the mayor of Regina, said he asked the Liberal caucus what exactly they meant when the party pledged to spend one per cent of GDP on infrastructure.
"Is it conditional? Is it attached to provincial growth? Is it done by per capita [on] how you distribute it? Or is it done provincially or by cities?
"Because if it is one per cent of GDP, it could actually be a reduction of transfers versus an increase," he added.
"It's not a criticism; it's just, what exactly does it mean? No answers."
Canada's cities say they are feeling squeezed by a lack of funds available for infrastructure projects. Cities such as Regina are growing quickly, but there is little money to address the necessary updates to roads, water and sewage treatment plants, or to build new recreational facilities and fire and police stations, Fougere said. He also noted that there is currently no national strategy to help address a need for affordable housing.
"We have an infrastructure deficit that is really inhibiting growth," he said.
"We have an 18th-century tax system, and a 21st-century demand for services, and it just doesn't work."
Fougere wants to see the Liberals to adopt a policy of unconditional transfers that lets cities make their own choices about where to allocate funds.
He said the Conservatives' much-talked-about Building Canada Fund has so little money in it this year that he didn't bother applying.
Brock Carlton, the CEO of the Federation of Canadian Municipalities, brought Fougere and Edmonton Mayor Don Iveson to the caucus meeting. Carlton said he hoped to influence the Grits' election platform.
The FCM is calling for a dedicated municipal infrastructure program that is long-term, predictable, sustainable and indexed to grow with the economy.
While the Liberals offered no details of their plan, Carlton said he felt "a genuine interest" in the room.
"I think they are thinking that through, and we are offering some ideas," he said.
Trudeau told reporters he knows there are "very, very real needs" across the country and that cities do not have the fiscal capacity to make the investments themselves.
He noted that people are spending too much time in traffic, that Canada's roads and bridges are crumbling and that there is a housing crunch.
"The Liberal party has been very clear over the past months that we believe that infrastructure spending is necessary on a significant and serious scale to be able to be able to grow our economy in the right way," he said.
The Liberals would work towards increasing infrastructure funding by up to one per cent of GDP, he said, "[but] it won't happen in the first year."
Several economists, including former Bank of Canada governor David Dodge, recently suggested that the federal government would be better off boosting the economy by investing in infrastructure to address a productivity gap than slashing budget deficits.
"I certainly agree that we need to be investing more in infrastructure, particularly at a time when interest rates are as low as they are. However, the Liberal party continues to be committed to fiscal responsibility," Trudeau said.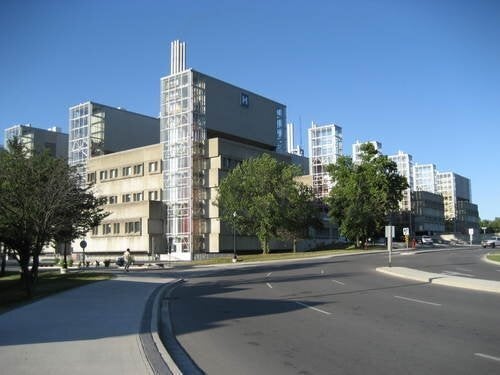 Top 10 Canadian Cities With The Most Homes Under Construction, July 2014