If you ask Armand Joncas, the fishing town of Blanc-Sablon has little connection to Quebec aside from its geography.
Eighty per cent of residents in the Lower North Shore town speak English. The only way to reach Quebec by road is via the Trans-Labrador Highway. Its heritage (and that of the surrounding region) is largely connected to Newfoundland.
So the mayor of the town of just over 1,000 people has a solution: leave and join the neighbouring province to the east.
"We think seriously about [bringing] national and international pressure, asking to be linked with Newfoundland instead of Quebec," Joncas told CBC News.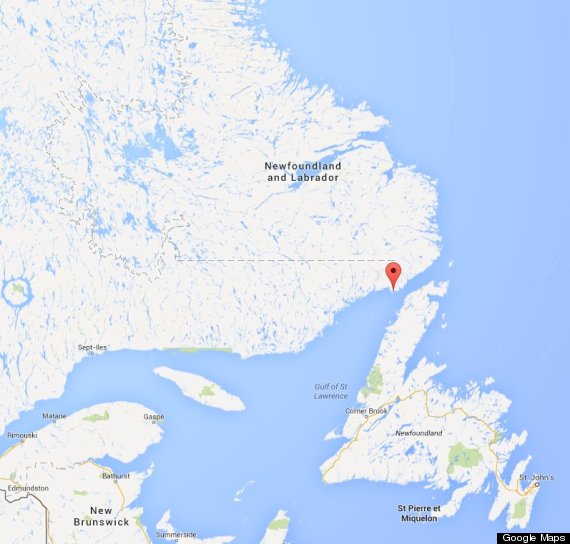 Google Map showing the location of Blanc-Sablon, Que.
Joncas said that he and a number of residents are upset at the way the province has treated them.
For example, it has not completed 300 kilometres of road which would help residents reach the rest of their province by car.
Other frustrations include the fact that the Trans-Labrador Highway is approaching completion, while streets in Blanc-Sablon have not been paved since 1980, The National Post reported.
"The last five years, it's kind of like deaf ears to our requests to the government," Joncas told CBC. "We're considered the third world of Quebec. We are left to one side."
Quebec has spent $85 million on a new transport and supply ship that travels from Rimouski to the Lower North Shore every week, but Perry Barney, part owner of the town's grocery store, told the Post that they need the road much more.
The name of his business itself has been a source of contention. He initially called it "Barney's" until the province's language police told him to change it. Hence, it is called Chez Barney.
"I'm happy with Quebec. I'm not happy with the services," he said.
Speaking on a CBC Corner Brook call-in show, Joncas said that 90 per cent of callers agreed with him about joining Newfoundland.
Councils across the Lower North Shore will meet to discuss the possibility of joining their neighbouring province in September, The Labradorian reported.
Like Us On Facebook

Follow Us On Twitter

ALSO ON HUFFPOST:
FLASHBACK: The 1995 Quebec Referendum