The fanny pack isn't going away anytime soon, and we can blame (thank?) Matthew McConaughey for it.
The Oscar-winner was spotted wearing a bulging fanny pack while at a Boston Red Sox vs. Houston Astros game with his son Levi in Boston on Sunday.
When a reporter from CSN Houston asked him about his questionable accessory, the "True Detective" actor wasn't shy in expressing his fondness for the '90s relic.
"I'm not afraid of the fanny pack," the "Dallas Buyers Club" star said. "Are you going to put the stuff in your pockets? You've got to put it on the side to make look it a little not as nerdy. But still, practicality wins out. I've got so much gear in here that I don't want in my pockets." And to make sure we got the point, he said again, "I'm not afraid of the fanny pack!" Point taken, sir.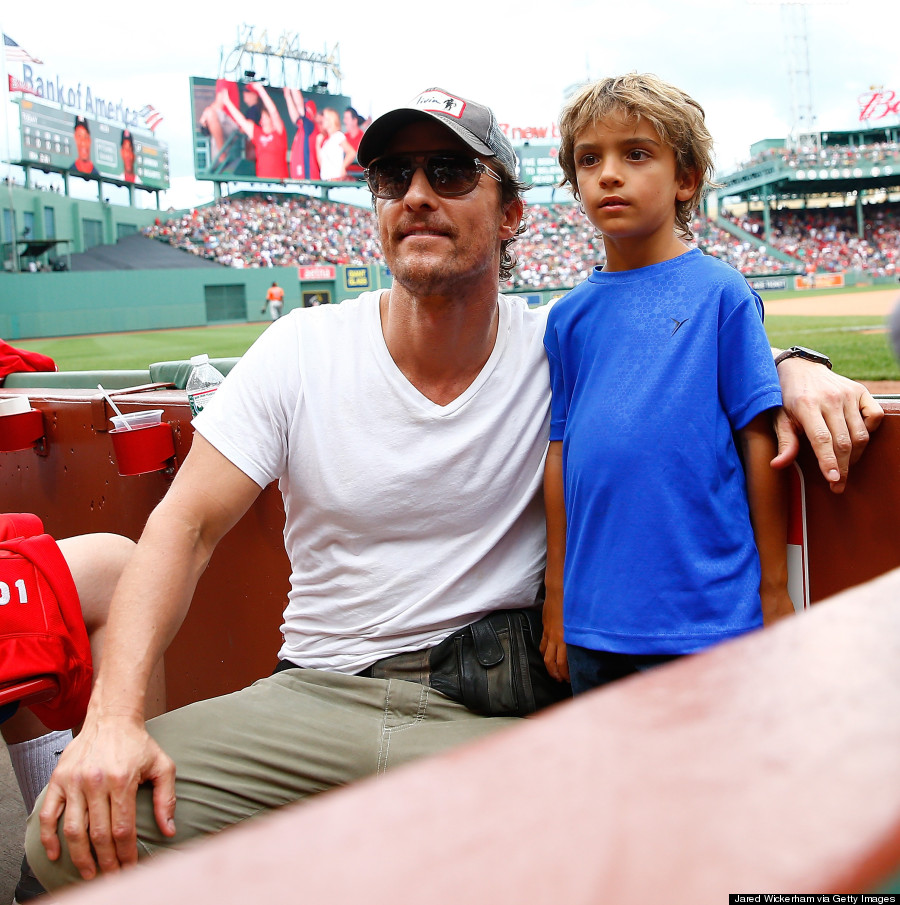 Matthew continued: "How many times are you around somebody and they're like, 'I forgot my so-and-so, I've got to go back to the car?' And I'm like, 'I got mine right here!' … [Fanny packs] are on the way back. Some decade from now."
Funnily enough, he may be right. Chanel used fanny packs as a super stylish accessory in their Spring/Summer 2014 Haute Couture collection and celebrities such as Rihanna and Fergie have been spotted rocking them.
Then again, Dwayne "The Rock" Johnson used to werk a fanny pack and we all know how that turned out.