Steve Granitz via Getty Images
We're suckers for red carpet style, and with this year's Emmy Awards just around the corner, we know we'll be in for a treat.
But before we get to see our favourite TV stars walk the red carpet in gorgeous gowns, we want to take a look back at some of the most unforgettable (good and bad) Emmys fashion of all time.
From Gywneth Paltrow's crop top and skirt combo to Sarah Jessica Parker's ballet-inspired frock, the award show's carpet has been graced with plenty of looks that we'll remember forever. Keep scrolling to see our picks -- agree? Disagree? Let us know in the comments below.
Lena Dunham, 2013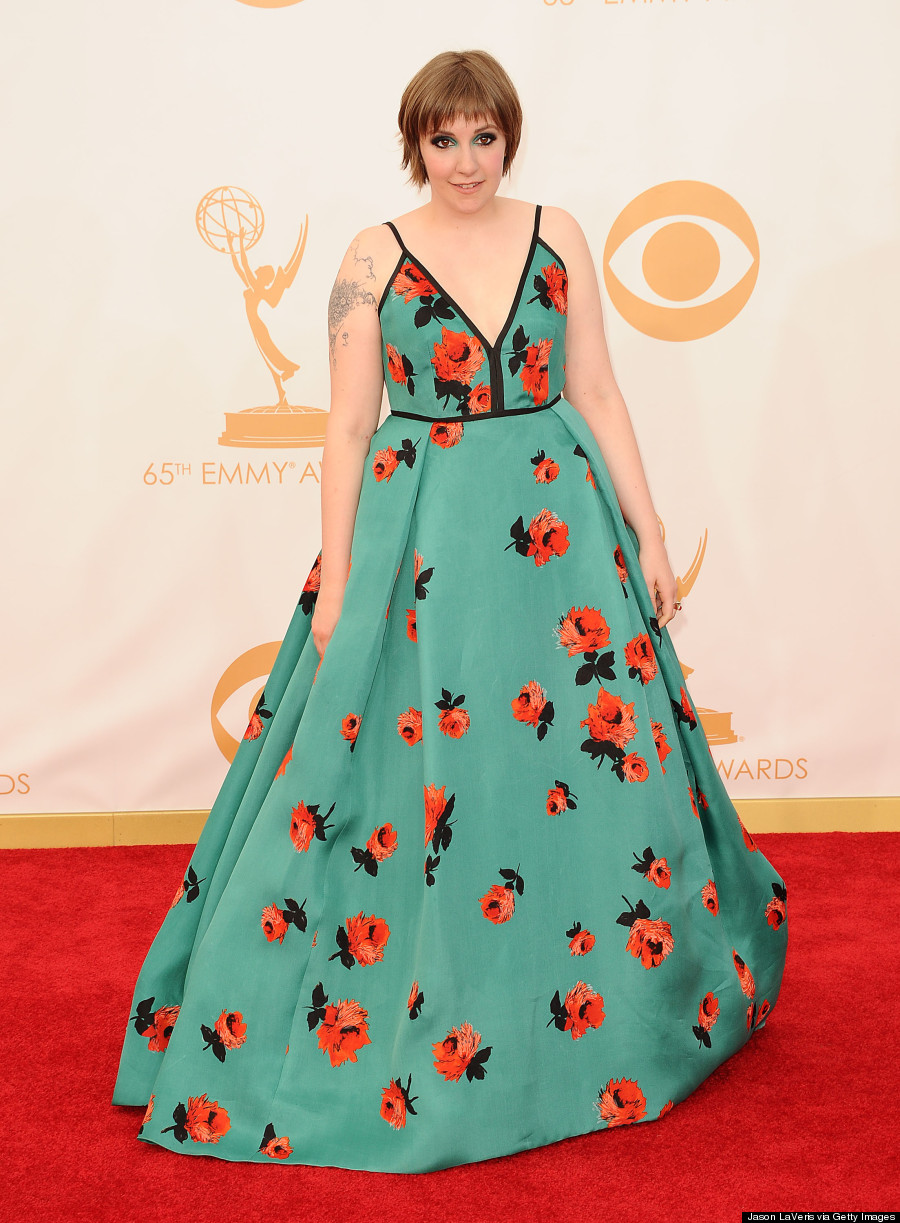 Dunham sure made an entrance in this super bright Prada number, but opinions were split. We thought the "Girls" actress looked awesome, and loved that she matched her eyeshadow to her gown. However, the spaghetti strapped floral dress landed her on multiple worst dressed lists of the night. But whether you like it or not, this polarizing gown is one to remember.
Portia de Rossi And Ellen Degeneres, 2012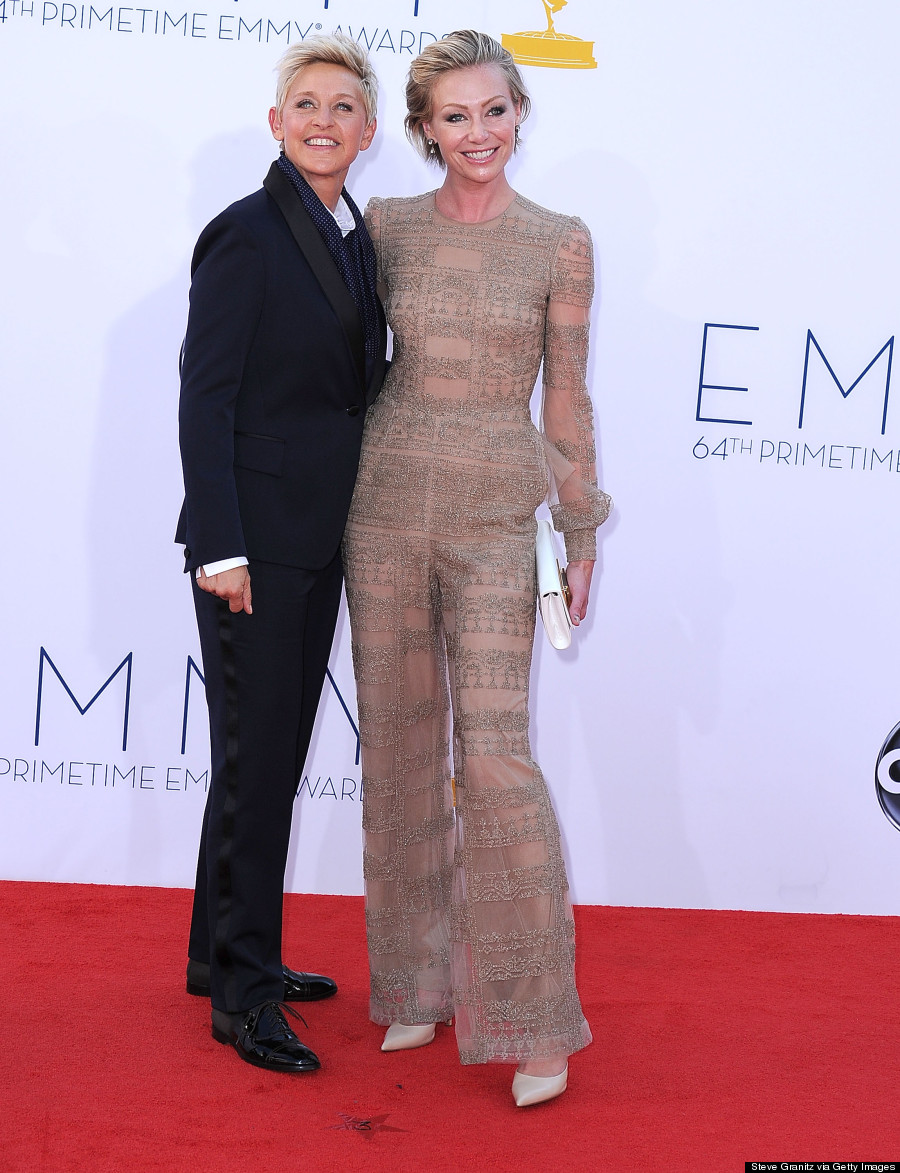 It's not easy to pull off a jumpsuit, especially on the red carpet, but Portia de Rossi did so effortlessly. The actress looked gorgeous in this nude Valentino ensemble, which was complemented perfectly by her slicked back hair and simple makeup. We guess Ellen didn't look so bad herself...
Sarah Jessica Parker, 2000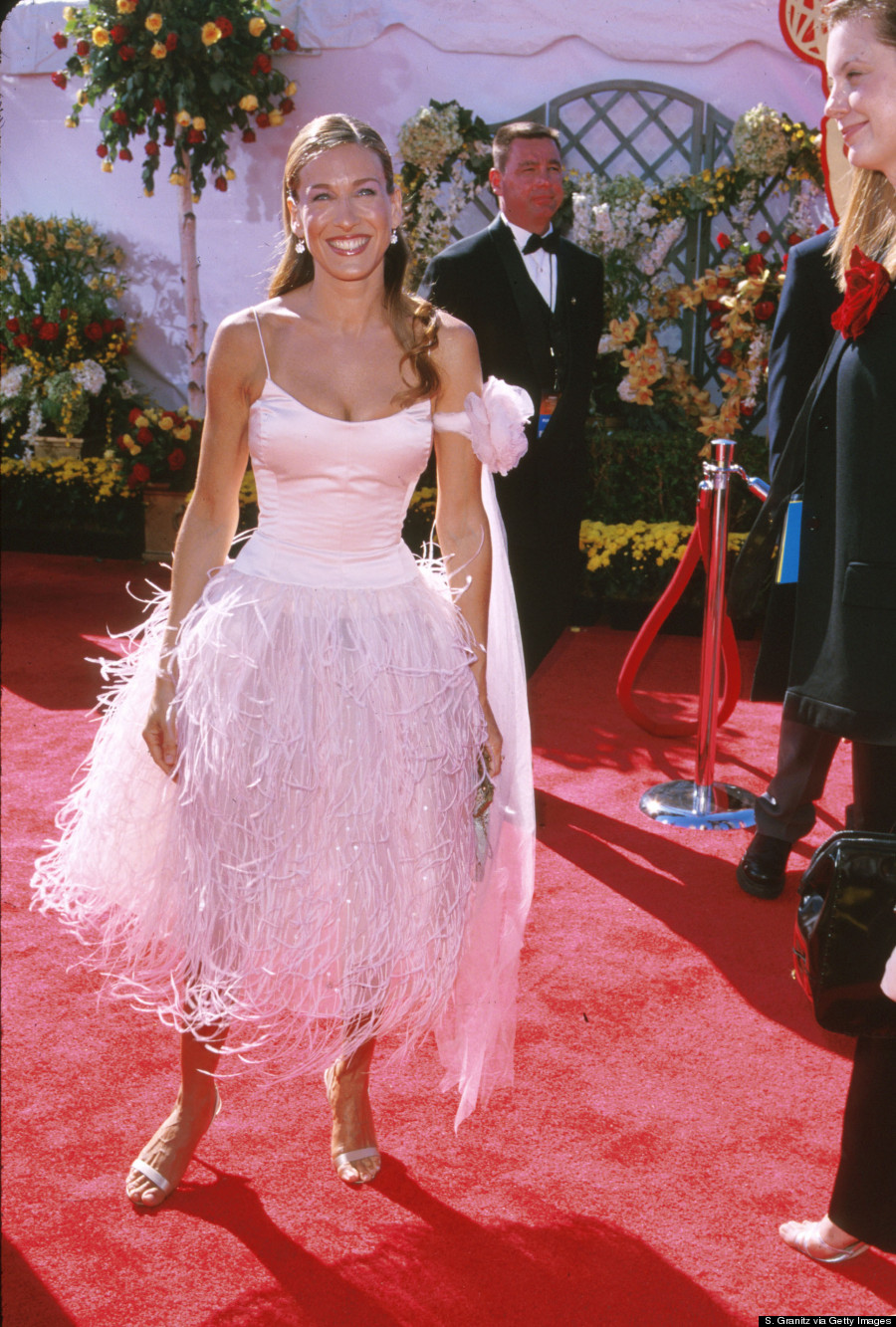 We can always count on Sarah Jessica Parker to make a statement when it comes to fashion, and in 2000, she did not disappoint. The "Sex In The City" star went all out Carrie Bradshaw on us and arrived wearing this ballet-inspired feathered frock, complete with giant rosette armband.
Victoria Rowell, 2009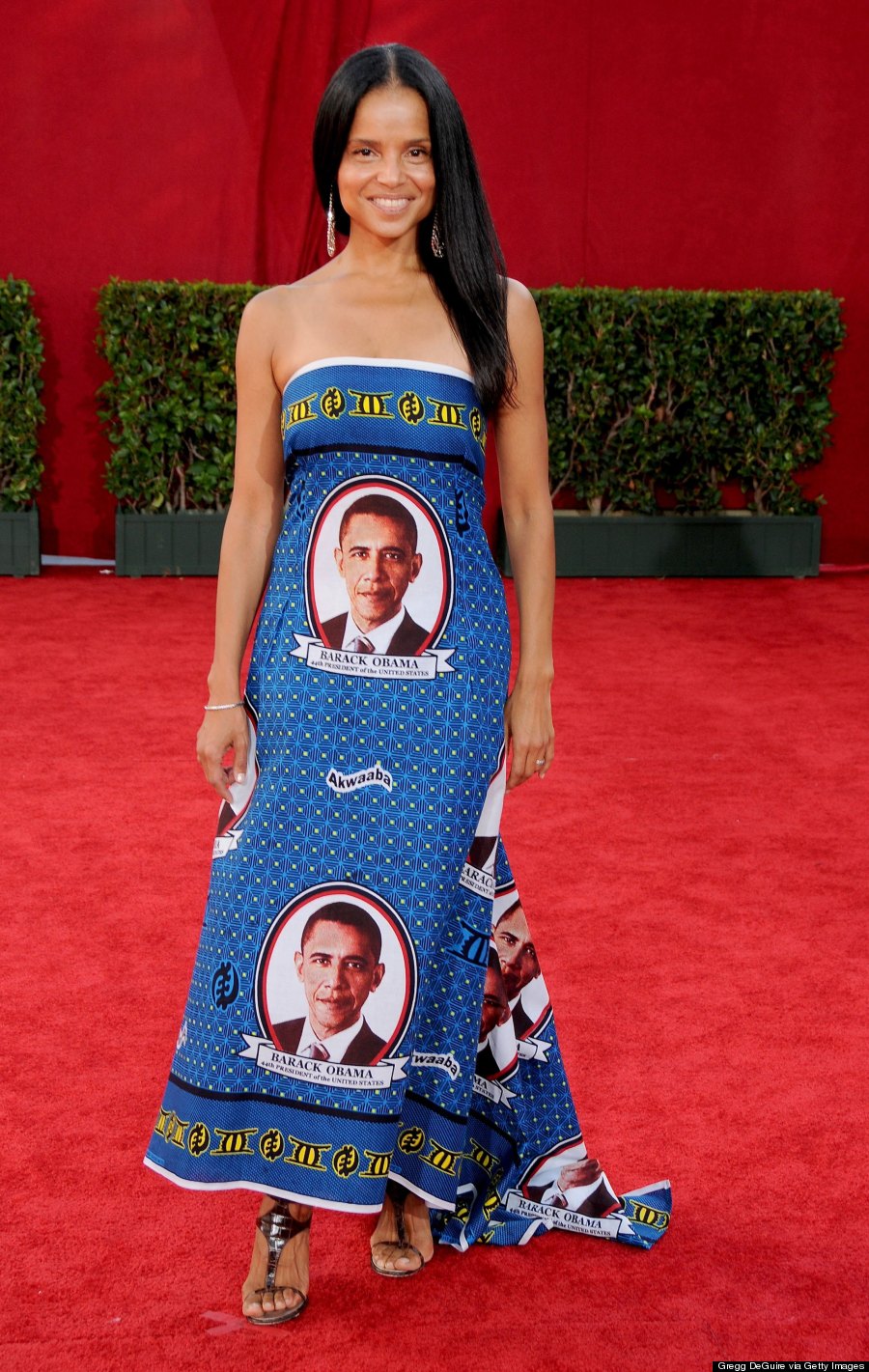 This list wouldn't be complete without Victoria Rowell's infamous Obama dress. The actress sure wasn't afraid to show people who she voted for that year, but didn't anyone tell her that politics never make good dinner (or award show) conversation? This frock would have been better served on the campaign trail.
Sofia Vergara, 2012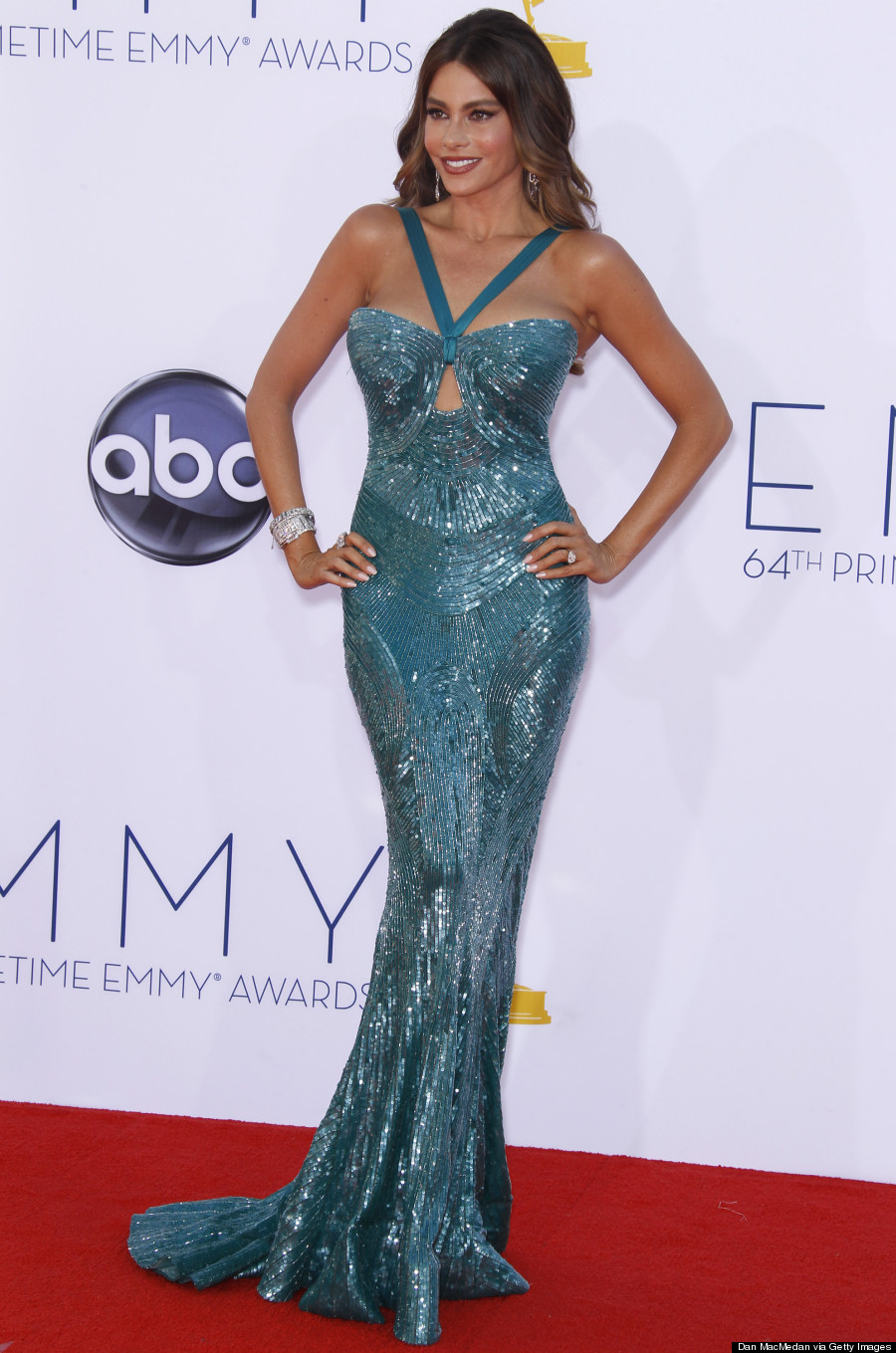 Sofia Vergara almost never misses a step when she shows up an the red carpet, and she proved it in this teal sparkler. The sexy Zuhair Murad gown hugged her curves in all the right places, and the colour was just gorgeous. But perhaps the most memorable part about it was when it fell apart, setting the Twitterverse ablaze with a photo of the actress' bum.
Blake Lively, 2009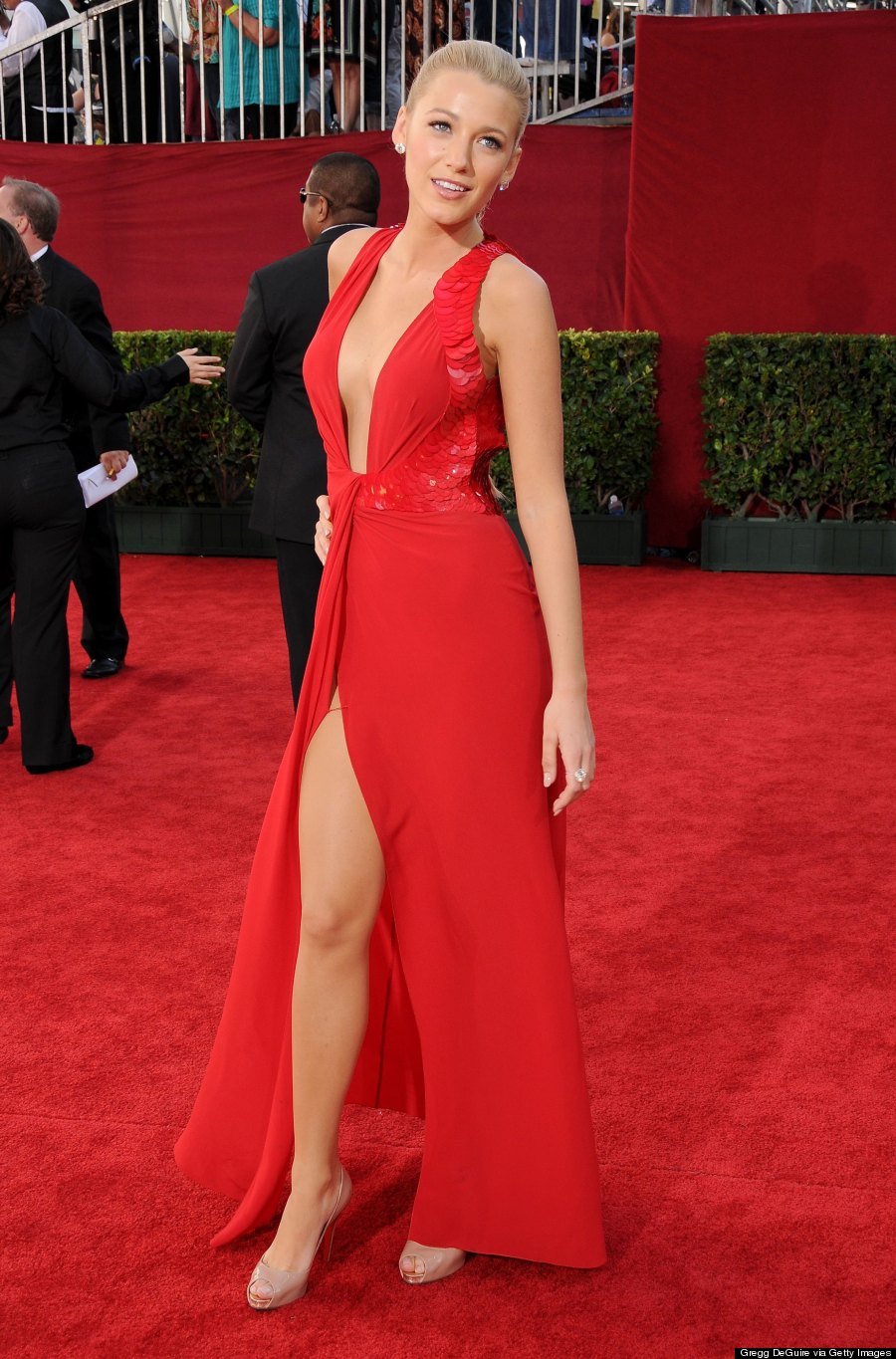 When Lively attended the 2009 Emmys, she looked red hot in this plunging Versace number. The former "Gossip Girl" actress left very little to the imagination, yet still managed to keep the look classy (not tacky).
Julianne Moore, 2012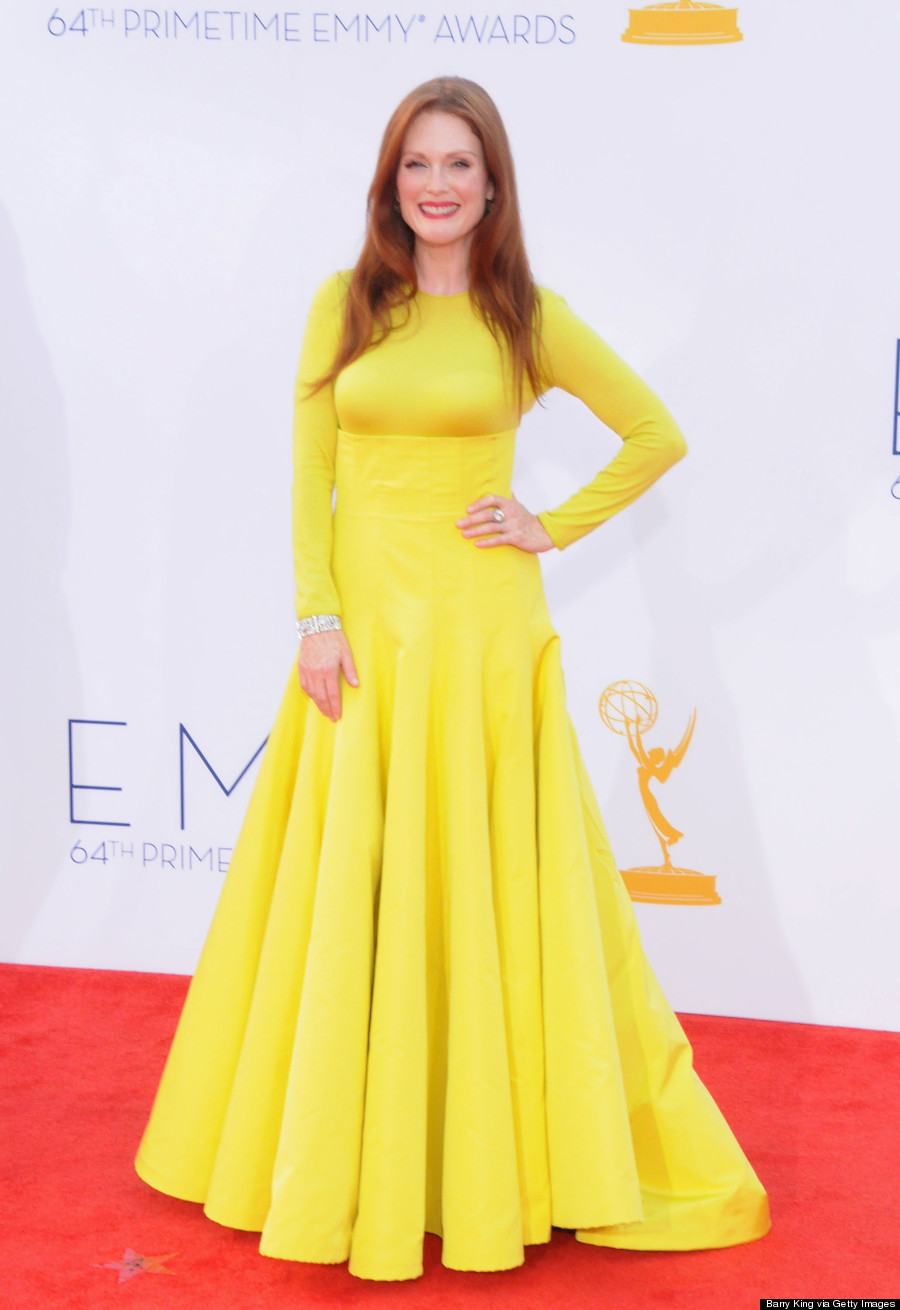 We love seeing colour on the red carpet, so Julianne Moore's sunny yellow Dior Couture gown was a pleasant surprise. By keeping the rest of her look simple, she really let her dress take centre stage (not that it was hard).
Jennifer Aniston, 1999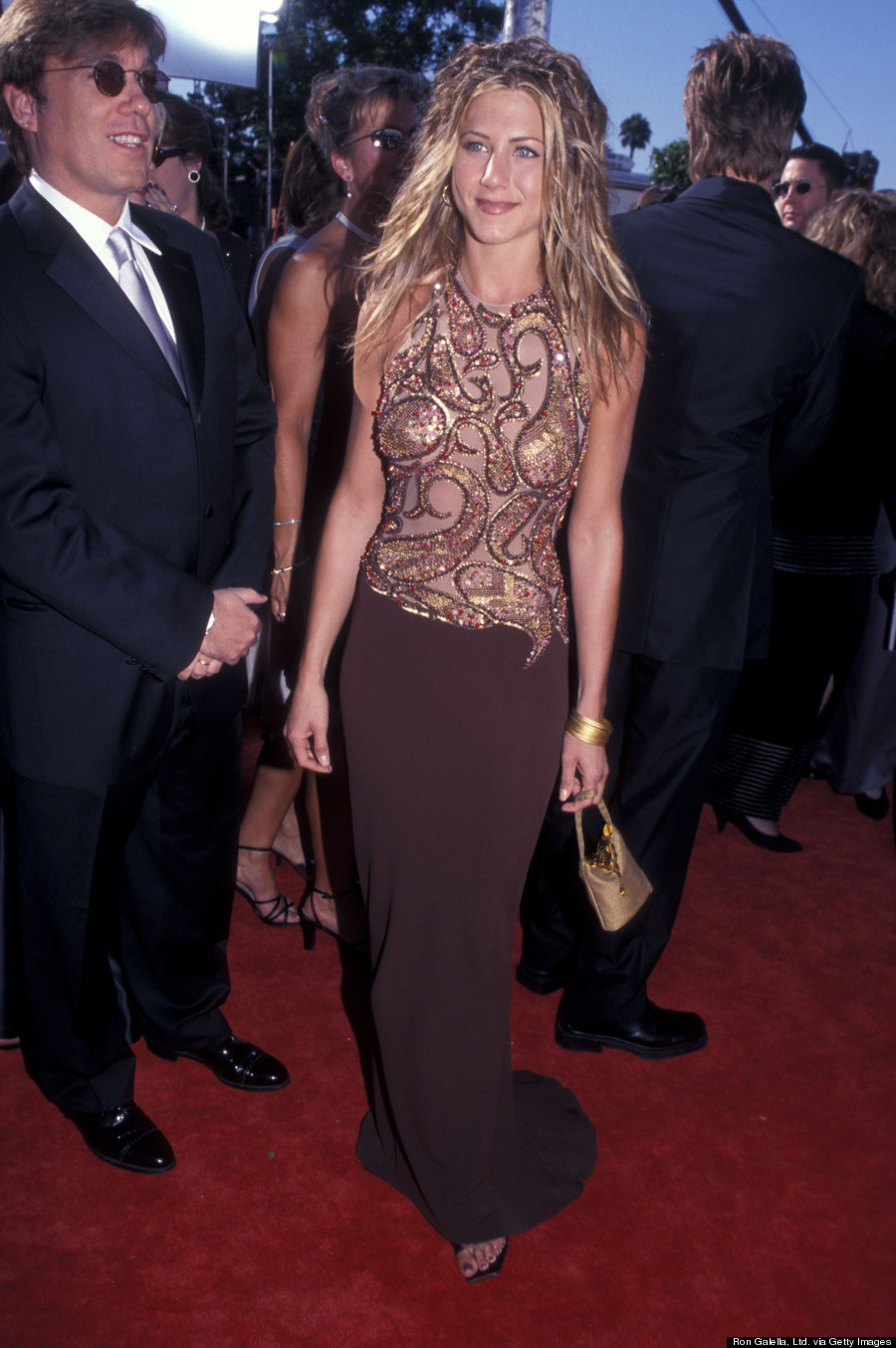 We're not really sure what Jennifer Aniston was thinking with this look, but all we know it, we'll never forget it. Gone was her famous "Rachel" haircut, which was replaced with a head full of faux-dreads. And the chocolate brown skirt with sequined bodice is just oh so '90s.
Christina Hendricks, 2010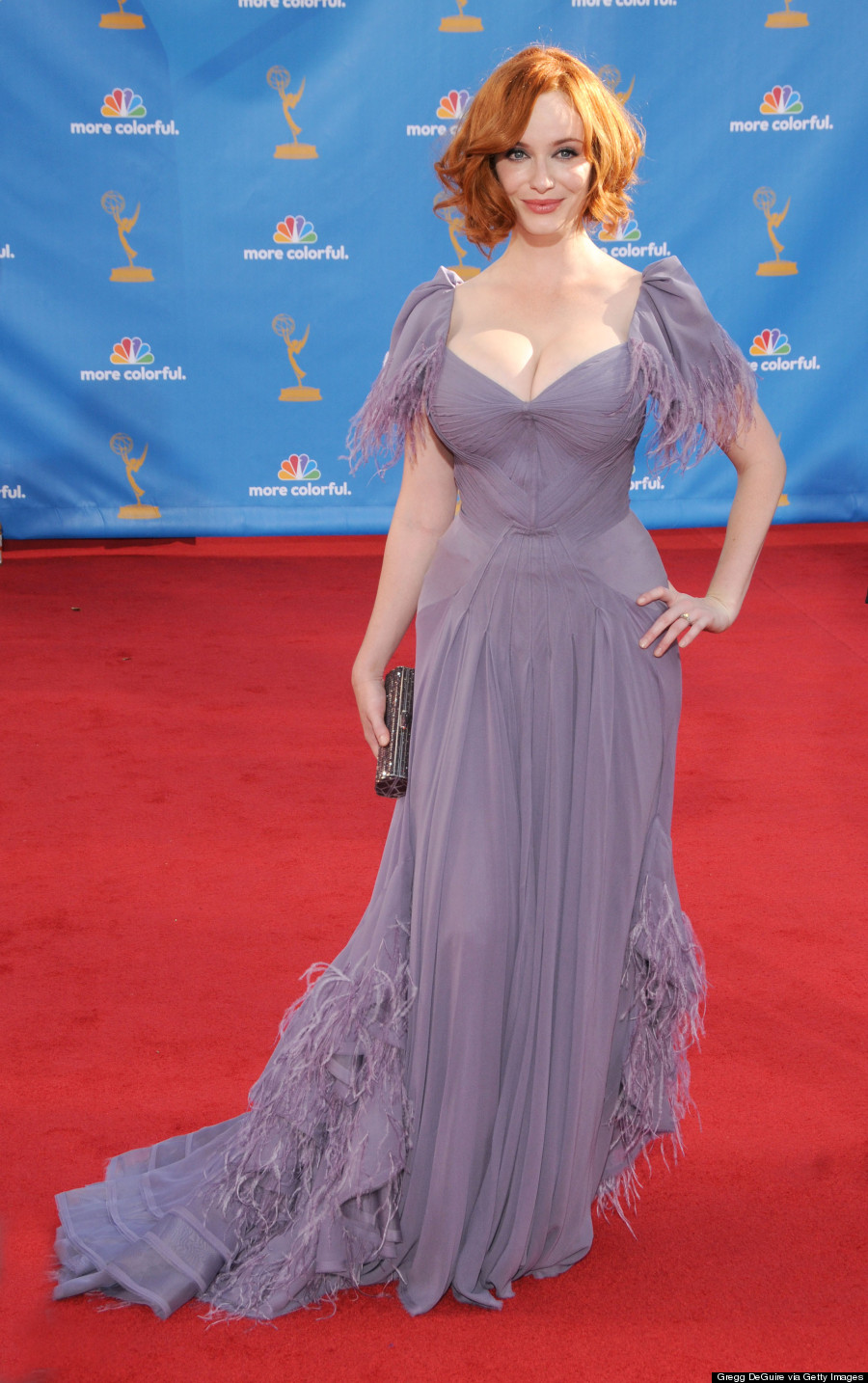 This lavender Zac Posen resort gown perfectly showed off Chrstina's enviable curves (and impressive cleavage) all the while making her look like a magical bird. And we mean that in a good way. Plus, the soft tone of the dress really made her fiery red locks pop.
Eva Longoria, 2008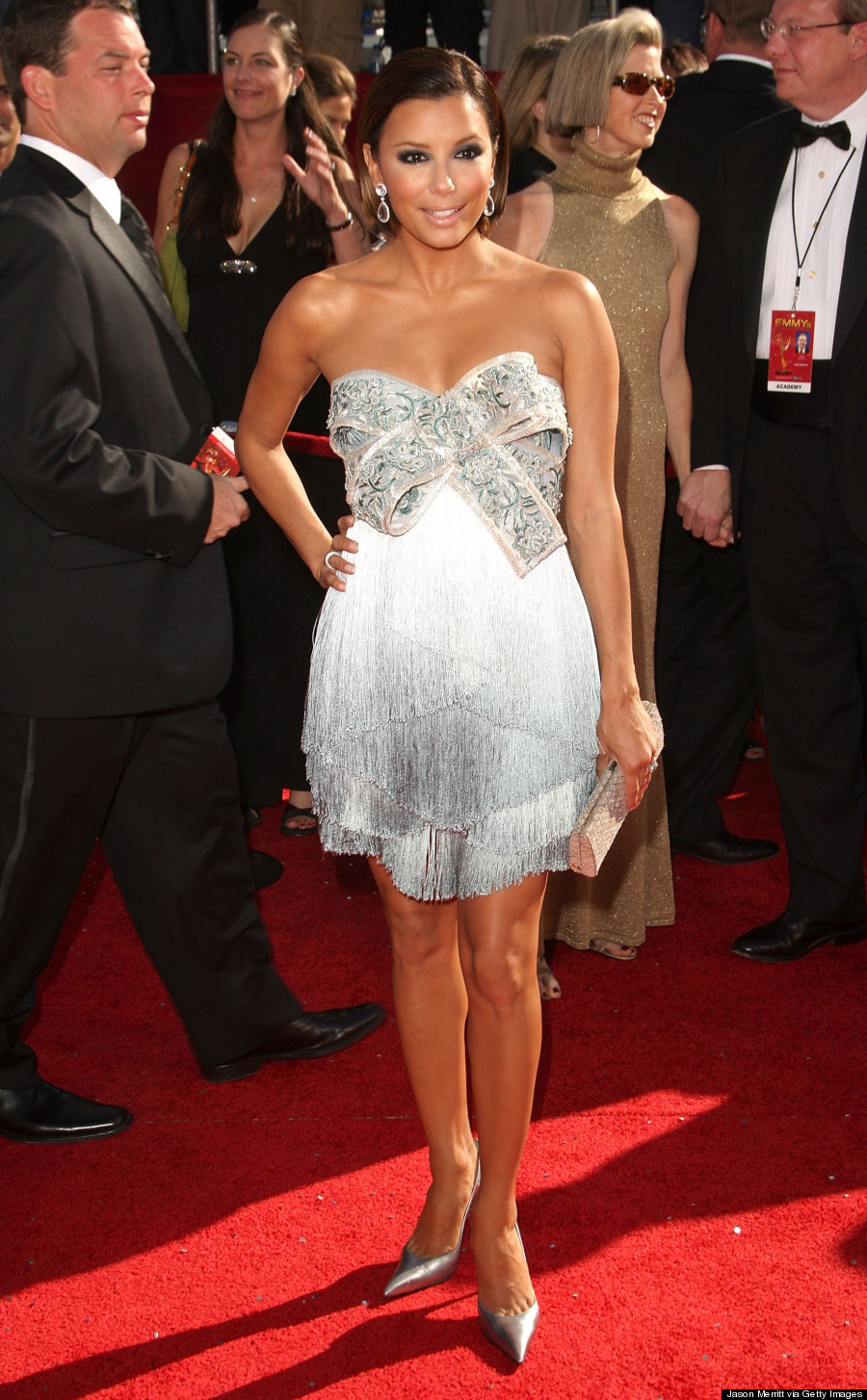 Eva Longoria's 2008 Emmys look is probably one of our favourite Marchesa dresses ever. It's short and flirty, yet still fancy enough for the red carpet, and the "Desperate Housewives" actress totally proves it. The intricate embroidery and bow detail are basically like jewelry, and the fringed skirt is super fun.
Anna Paquin, 2010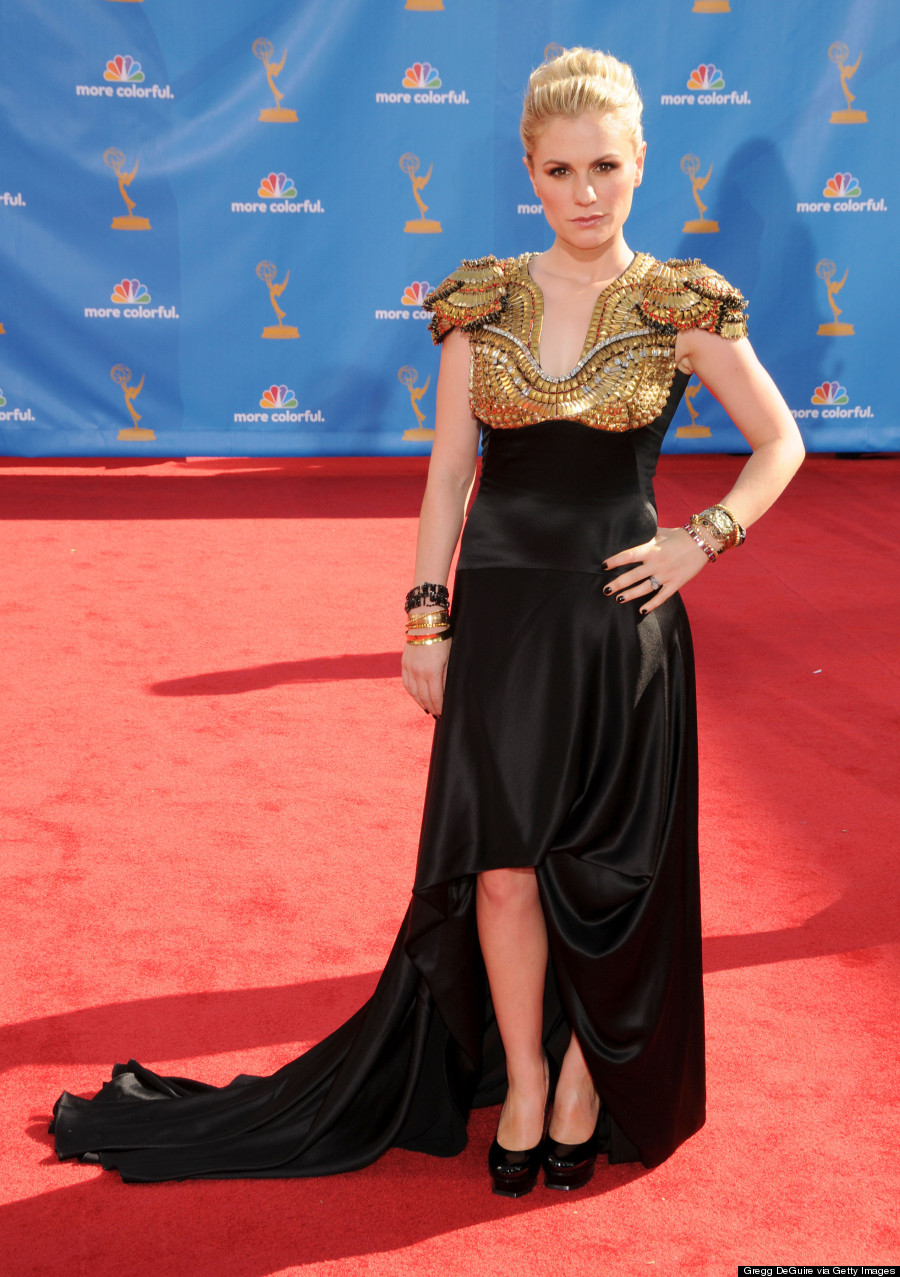 Anna Paquin stunned in this black and gold Alexander McQueen number, which made her look like a glorious Hollywood warrior.
Kerry Washington, 2013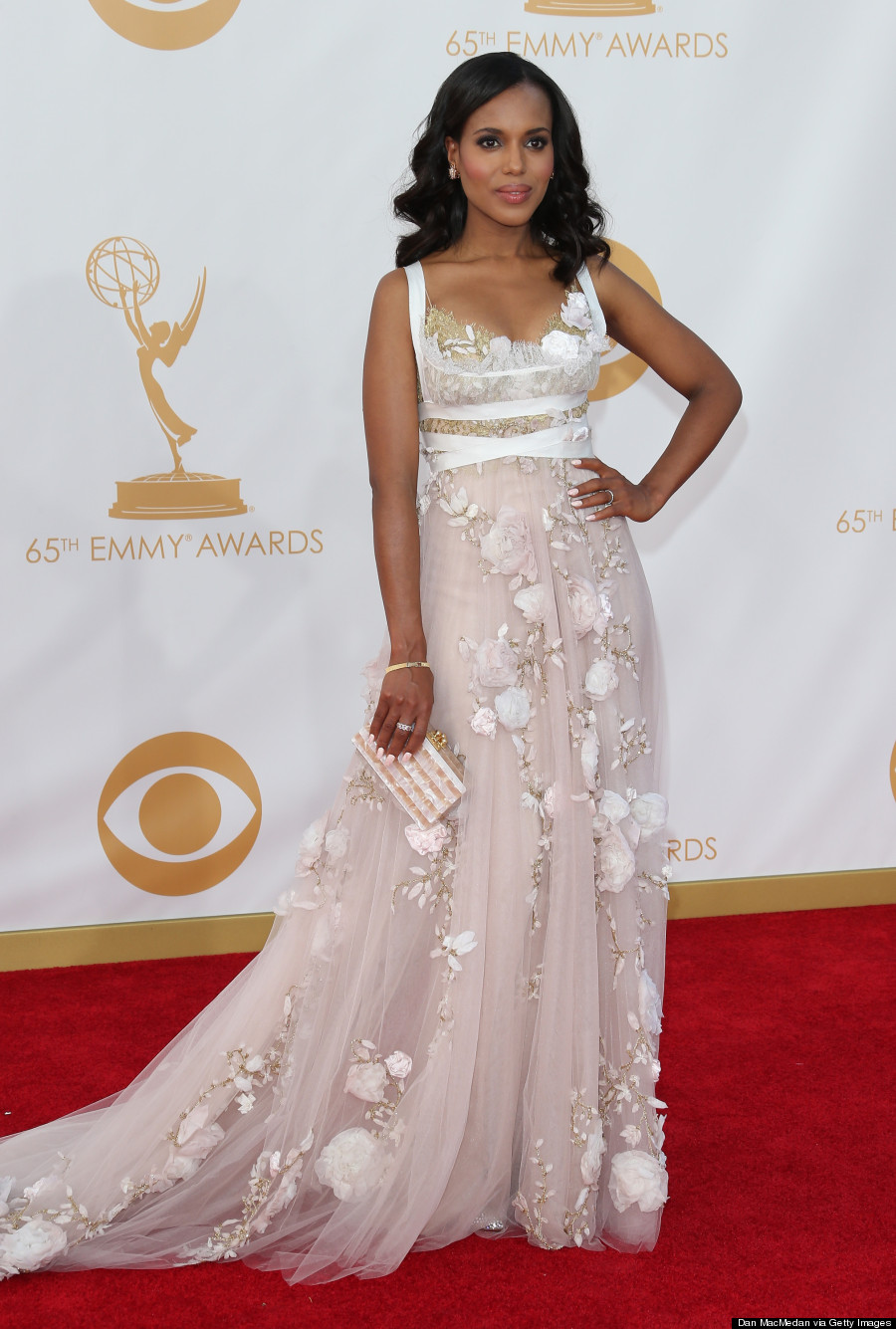 How could we forget Kerry Washington's fluttery Marchesa gown? The "Scandal" star pulled off the romantic look so well, especially by pairing the gown with soft waves, and a pale mauve lip. Perfection.
Halle Berry, 2005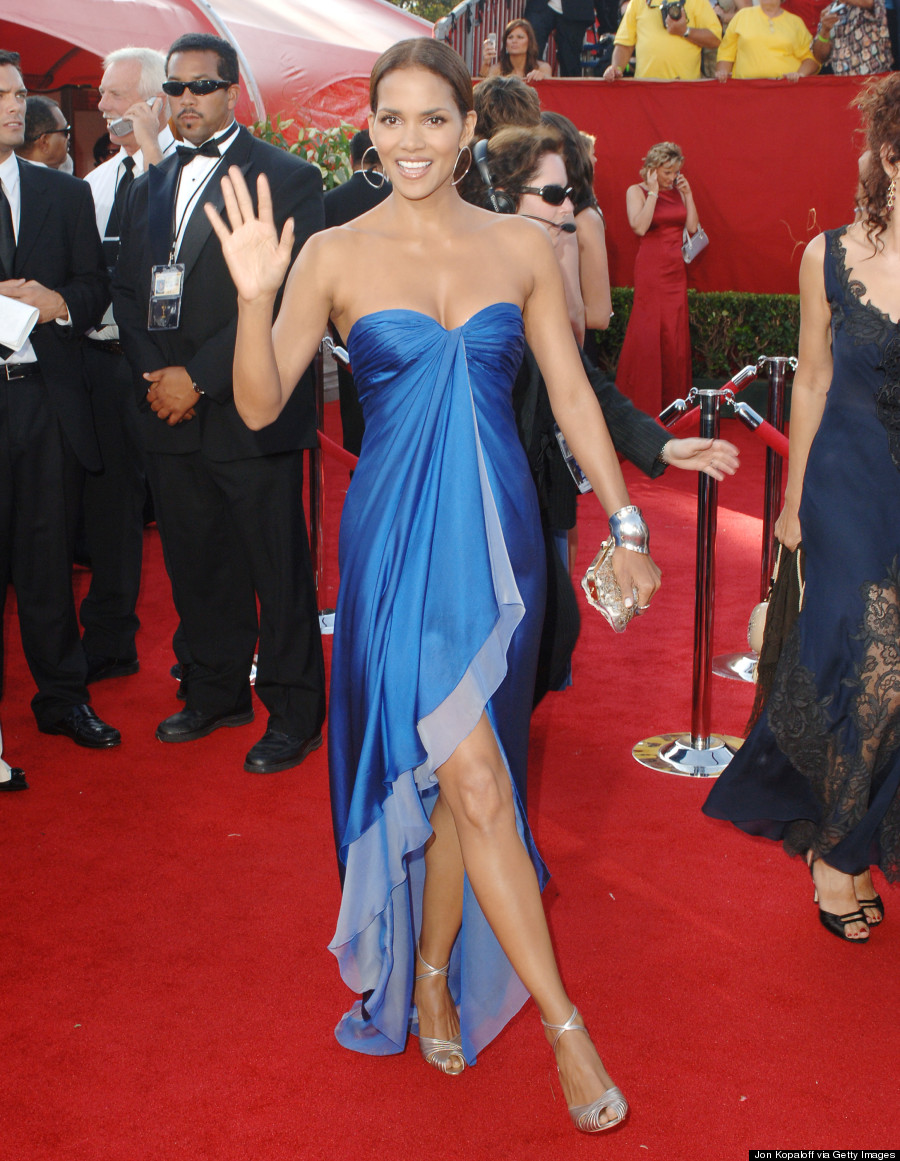 Halle Berry looked like a total goddess in this sapphire blue Emanuel Ungaro dress. That slit! That neckline! That hair! It was all good.
Emilia Clarke, 2012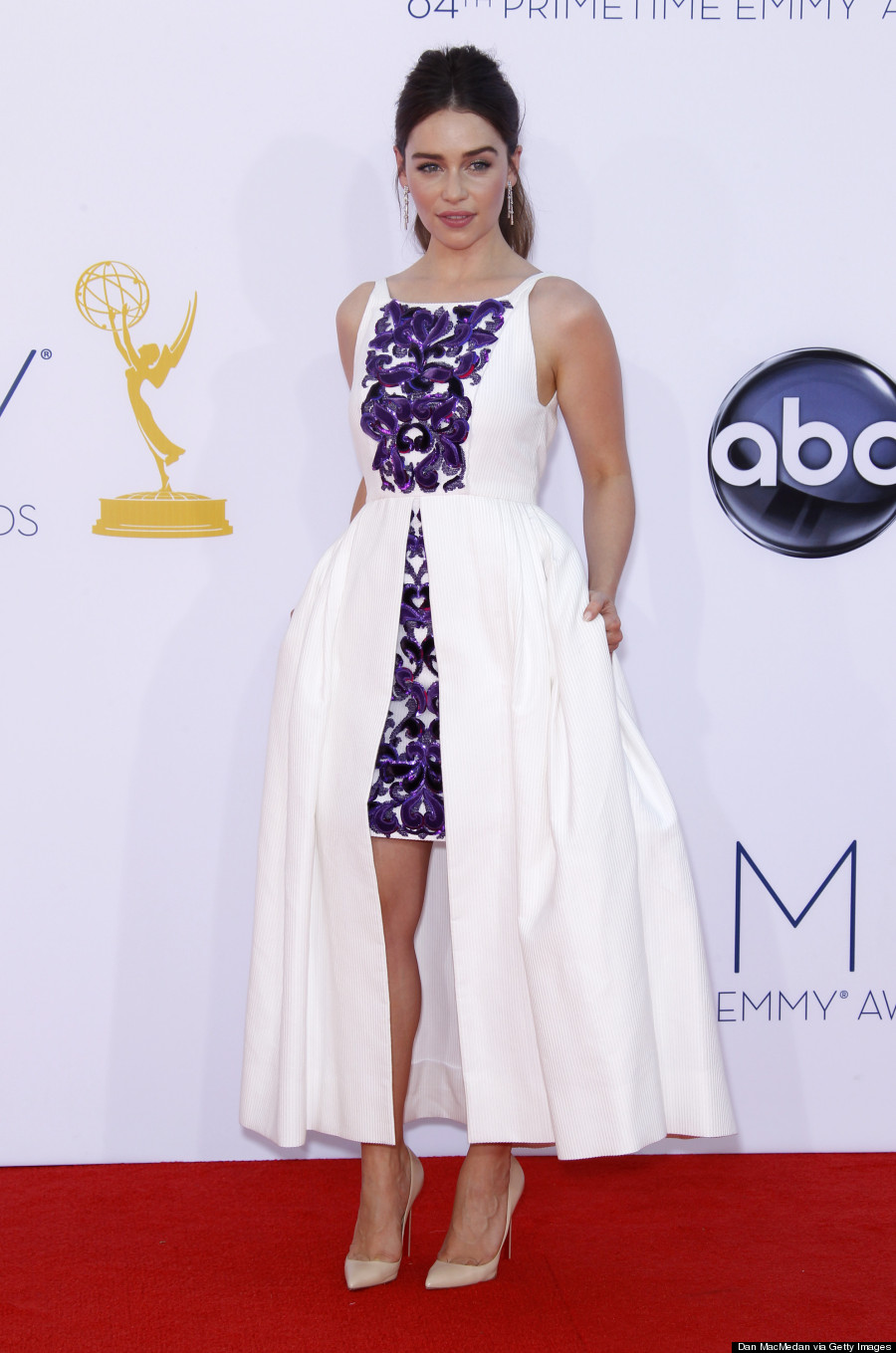 In our eyes Khaleesi Emilia Clarke can do no wrong. This white Chanel resort dress with purple floral embroidery looked absolutely stunning on the actress, who was easily one of the best dressed stars of the night.
Angelina Jolie, 1998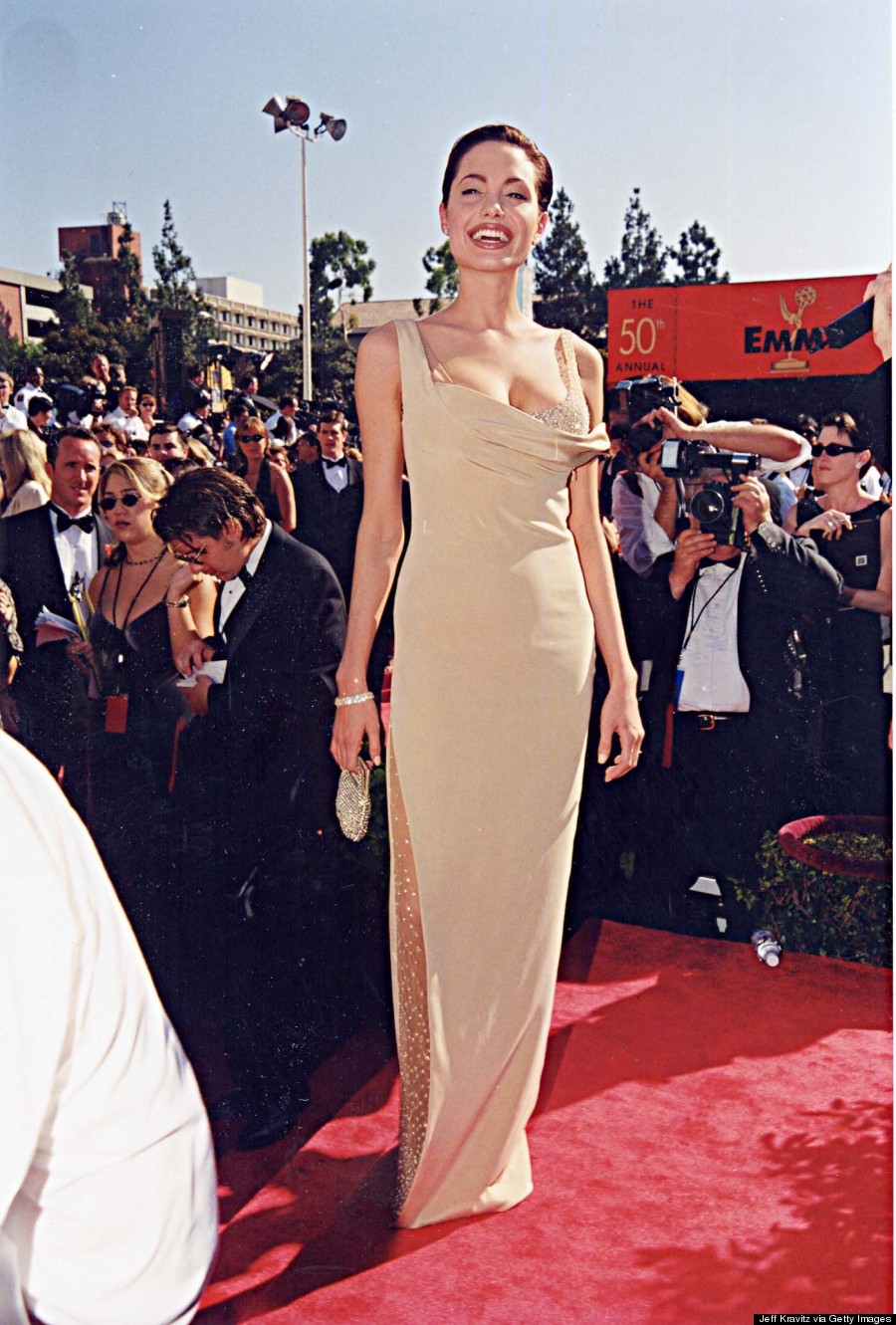 Oh, Angelina in the '90s. At the time, the actress was still relatively unknown, but she made sure to capture everyone's attention in this sexy nude gown by Randolph Duke. Perfectly accented by her Hollywood smile and slicked back hair, this whole look was definitely a win in our books.
Gwyneth Paltrow, 2011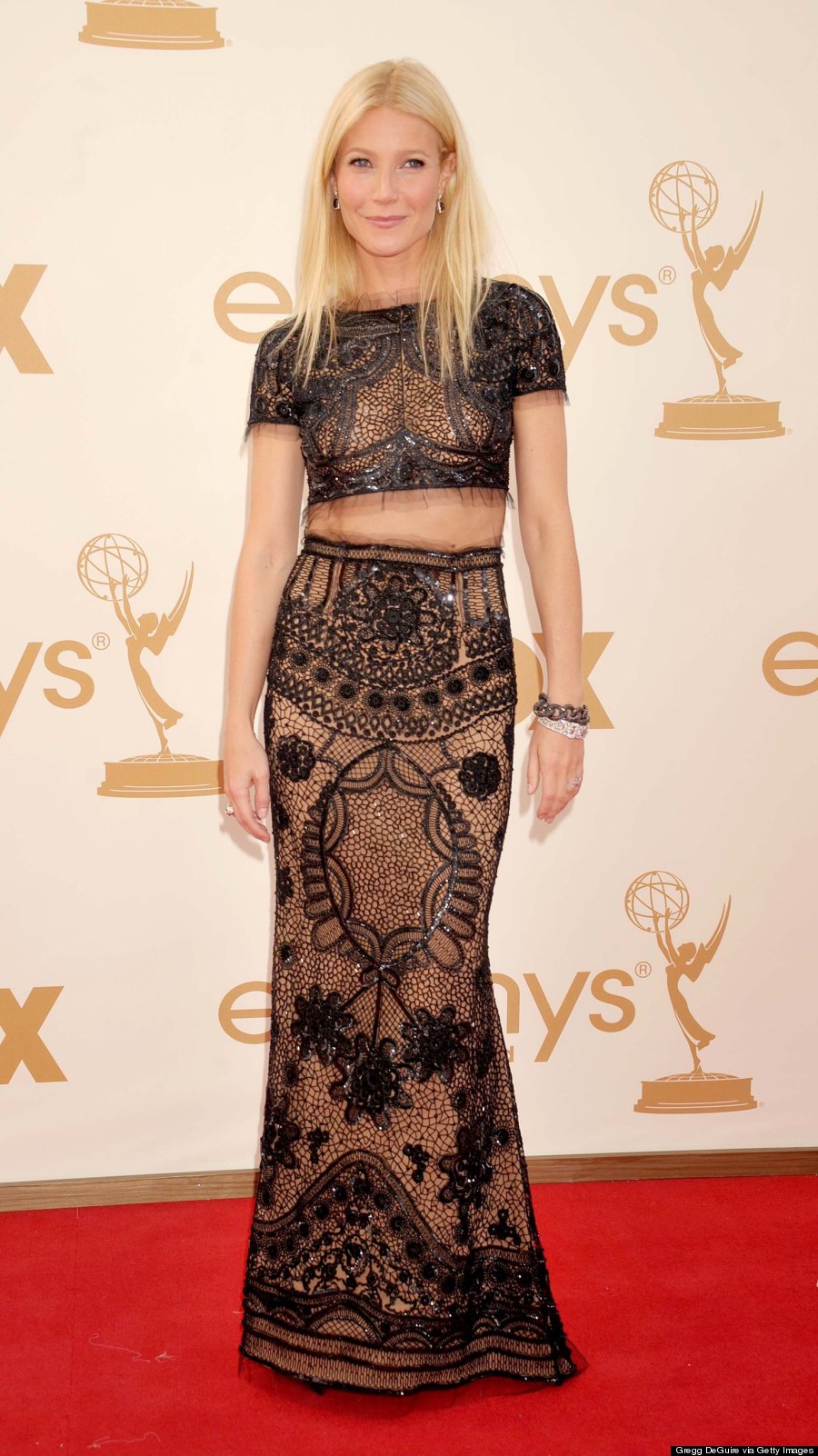 Leave it to Gwyneth Paltrow to totally own the crop top and skirt combo. Her Pucci look was a risk, but it definitely paid off, as it's one we'll never forget. And of course, the actress looked stunning, with her blond locks left down and her skin just glowing.