Now THAT is a shiny car.
A man in Victoria, B.C. had his Ferrari F430 wrapped entirely in chrome, and the results are quite something.
Atilla Bassett hired local company The Sign Pad to complete the project, which took six days to finish and cost Bassett more than $13,000, reported the Times Colonist. The car is insured for $200,000.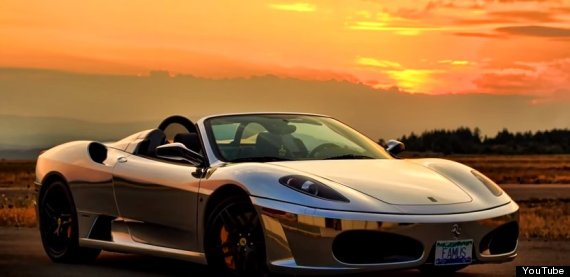 Chrome is often considered the "Everest of wrapping" because the material is so hard to handle, according to a post on the company's website. A YouTube video shows the meticulous process behind the shine.
"I am head over heels happy with the results," Bassett told the Times Colonist. "I like to step outside the box. I know it isn't for everyone, but if you spend your life worried about how everybody thinks, you will never live your dream."
ALSO ON HUFFPOST: