Most celebs would be mortified to find out that they have the exact same hairdo as another celeb on the red carpet, but that clearly wasn't a problem for Iggy Azalea and Rita Ora!
Both singers walked the 2014 MTV VMA red carpet on Sunday night with near identical hairstyles: slicked back straight blond 'dos.
Although they both wore radically different dresses (Rita in a stunning red gown with a thigh-high slit; Iggy in silver-blue structured Versace), it wasn't hard to miss their similar hairstyles.
Not that they cared. Both of them then changed into matching black cutout bodysuits as they performed their new song "Black Widow," although Rita popped on a wig with straight bangs.
Either way, they both looked amazing!
Iggy's 'do: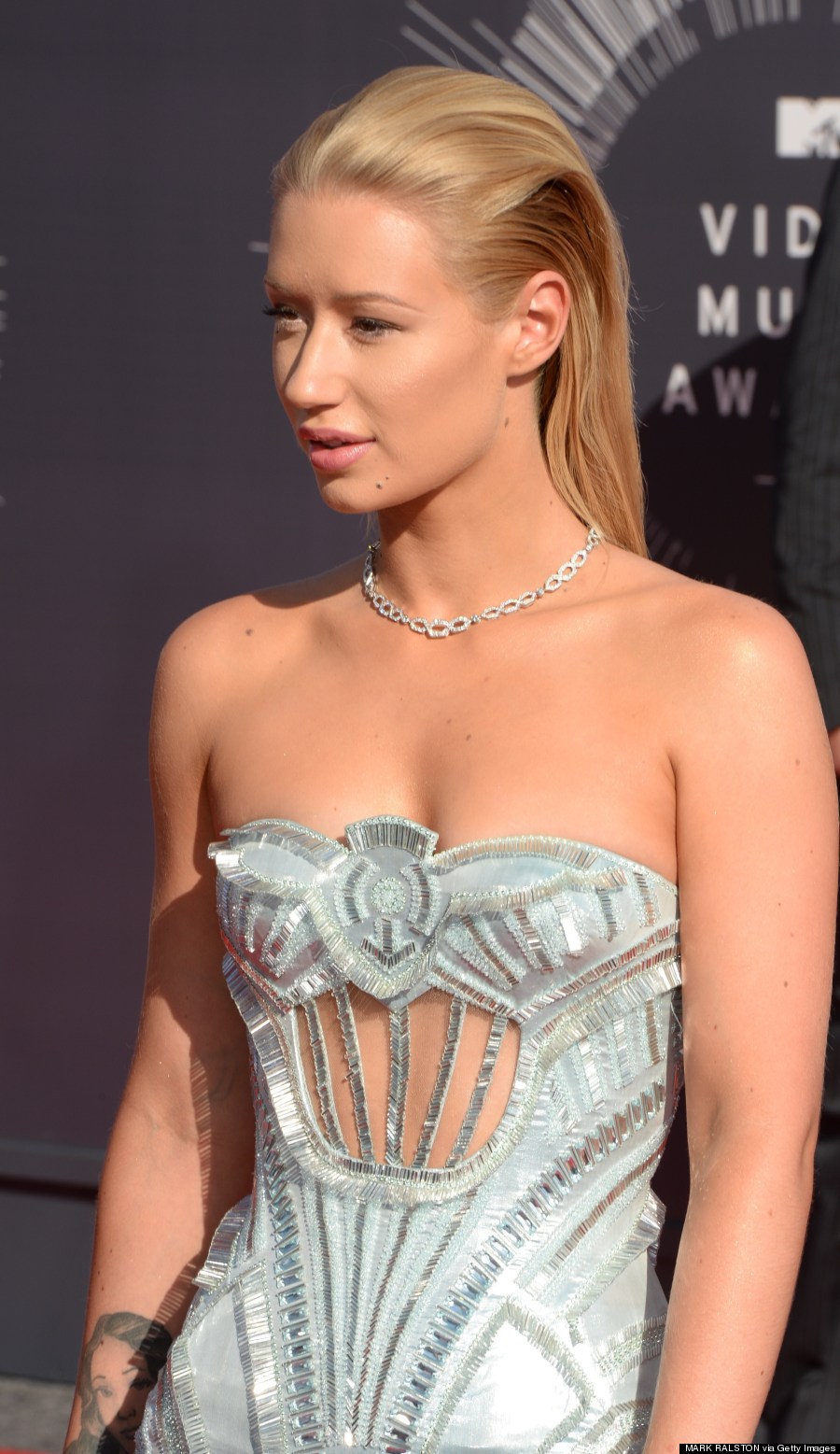 Rita's 'do: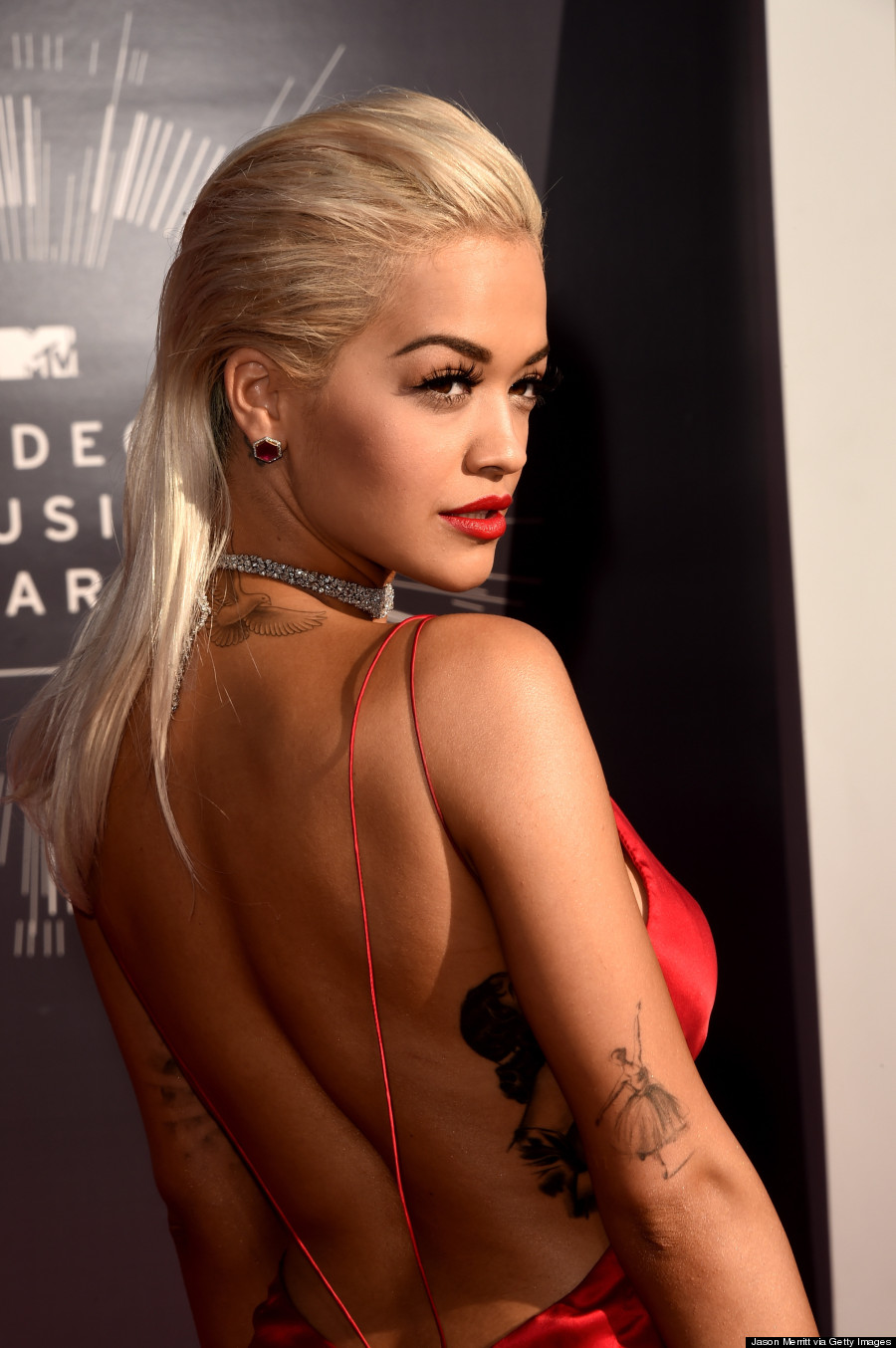 Both of them, in amazing jumpsuits: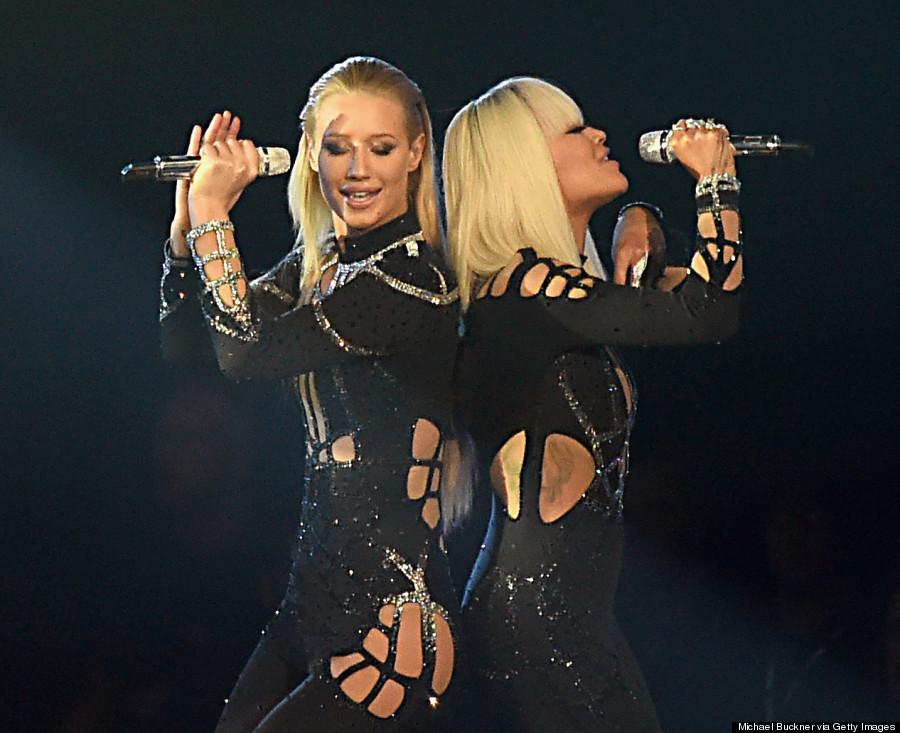 They were in stylish company: