Claire Danes was arguably one of the best-dressed on the 2014 Emmys red carpet but it seems as if her look may have been inspired by none other than Kim Kardashian.
On Monday, the "Homeland" actress sported a red lace Givenchy gown that was very similar to Kim's Givenchy wedding dress!
Aside from the obvious differences (colour, sleeves), both dresses featured sheer lace triangle cutouts at the waist, belts, and similar silhouettes.
It's probably fair to say that Claire had no idea her Emmys look was so similar to Kim's dress. After all, Givenchy designer Riccardo Tisci designed Kim's gown with elements from his Fall 2014 collection in mind so the fact that there are similarities is par for the course.
Now, the real question is: which dress do you like better?
Claire Danes' dress: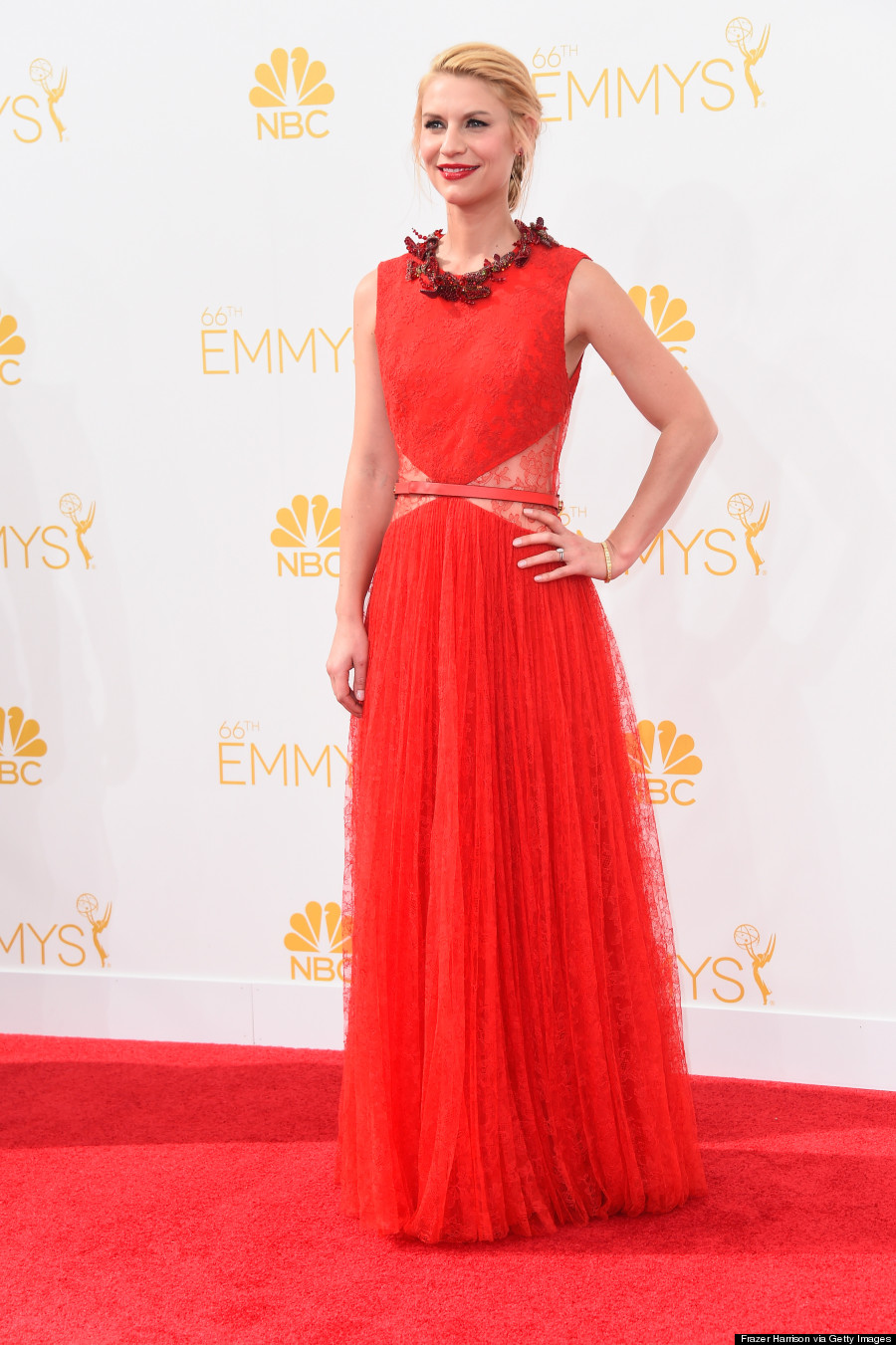 Up close: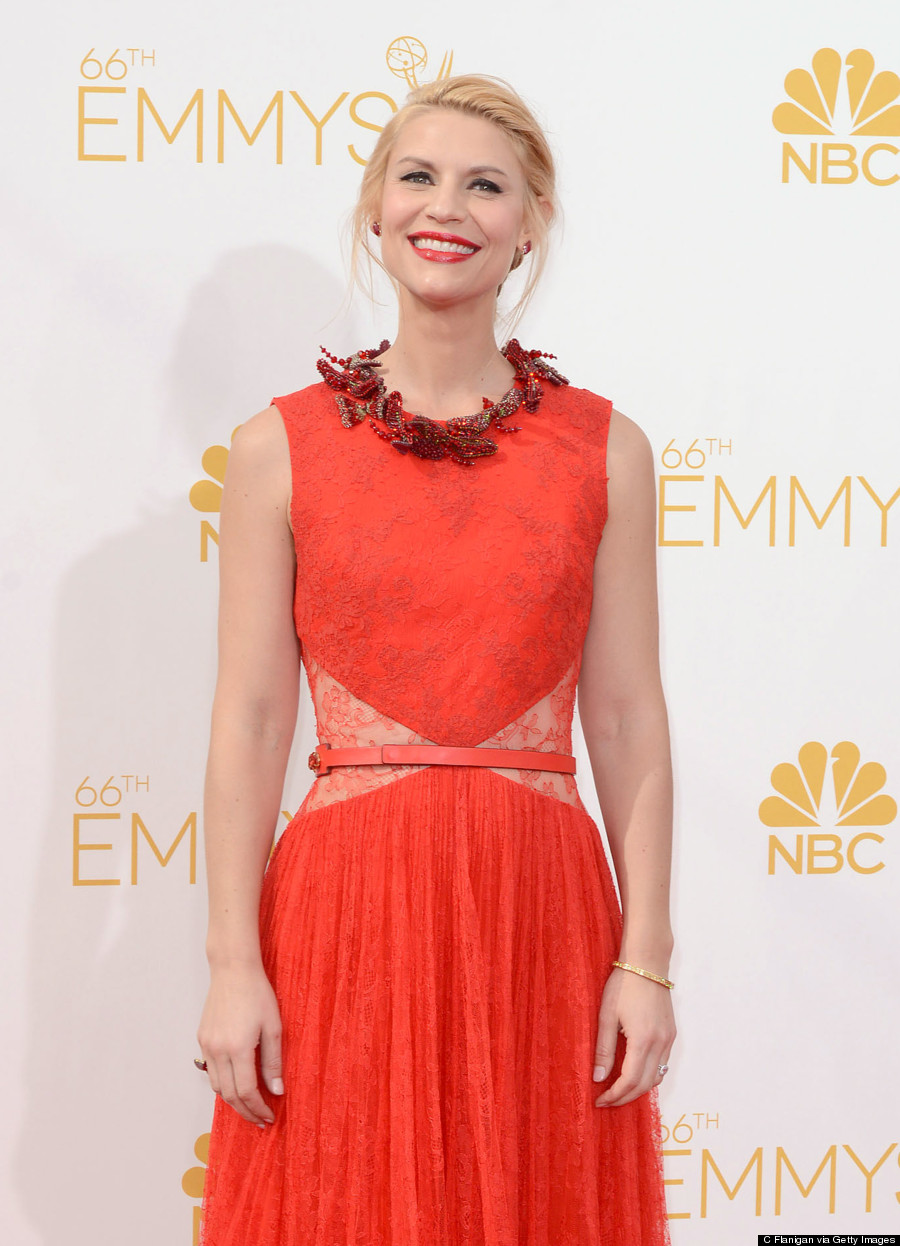 Kim's dress:
May 27, 2014
Up close:
Other stars at the 2014 Emmys: