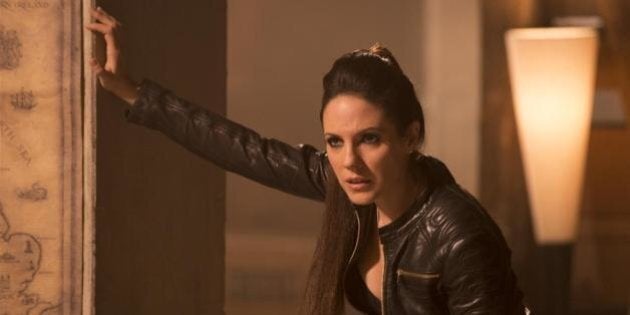 It's nearly the end for fae-dom.
TV network Showcase revealed that the previously announced Season 5 of "Lost Girl" will wrap up the fan-favourite series. In a message to the show's loyal Faenatics, "Lost Girl" star Anna Silk revealed that Showcase supersized the original 13-episode order to 16 final episodes, bringing the series to a thrilling conclusion.
"The massive popularity of 'Lost Girl' is a testament to the inventive and hard-working team at Prodigy Pictures, the magnetic and talented cast and the most devoted and passionate fan base in Canadian television," said Barbara Williams, Senior Vice President, Content, Shaw Media. "We're so proud that Showcase has been the home to this landmark series, and we look forward to sharing these final 16 episodes with the show's fans."
"It's been an absolute honour playing Bo, and I'm looking forward to seeing where her personal journey leads her this season," said Silk.
"'Lost Girl has been an incredible ride. We're so proud to have delivered a show with the groundbreaking message that you can live the life you choose," said Executive Producer Jay Firestone.
"Lost Girl" follows supernatural seductress Bo (Silk), a tough-yet-lovable Succubus who feeds off sexual energy. Since realizing she is part of the Fae, creatures of legend and folklore who live among humans, Bo has resisted choosing an allegiance to either the Dark or Light Fae clans. Instead, she has forged her own path between the human and Fae worlds, while embarking on a mission to unlock the secrets of her origin.
In the blow-out final season, Bo goes to Hell and back to try to save the people she loves, triggering an explosive chain of events that play out over the exhilarating final episodes.