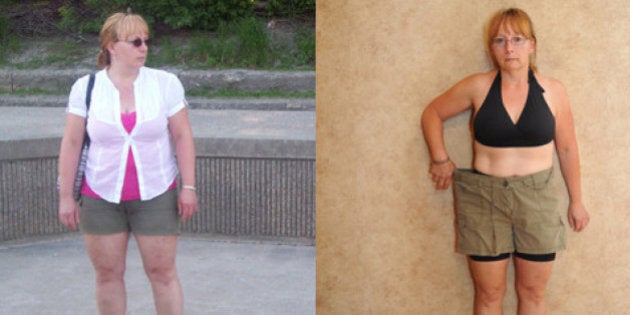 By The Numbers: 186 at my heaviest, currently 140, for a total weight loss of 46 pounds
The Weight Gain: I was always kind of on the chubby side. I remember pictures of myself under eight, where I was a skinny kid. At around 10, I started putting on a little weight gradually.
I remember one summer with my cousins when I was 13 and we went on a diet where you ate only certain foods each day. One day was only bananas and one day you ate a lot of soup — these were the diets I tried.
The Final Straw: I spent most of my adult life, between age 20 and 45, dieting, exercising, losing weight, then gaining it back. I tried numerous things over the years, so called diet pills, diets that were low-carb , diet shakes, etc. Step aerobics, exercise videos, and gym memberships. The same thing would happen over and over: lose the weight, then gain it back.
I was in my early 40s, and figured this was how it was going to be. I would be tired all the time, overweight and barely able to climb my stairs without being out of breath.
Story Continues Below. Check out more of our inspiring weight loss stories: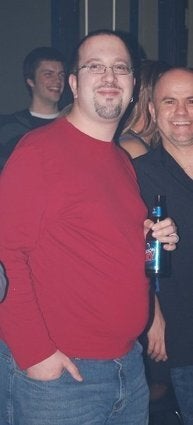 Lost It: Weight Loss Success Stories
The Plan Of Attack: It was after I turned 45, when my daughter called me and asked if I wanted to go to an exercise class with her. Her exact words were, "What else are you doing besides sitting on your bum watching TV?"
It was February, 2010 when I began this journey. The instructor, Susan Hrynchuk, was amazing. That first class I couldn't even do a sit-up. I was so frustrated with myself for letting things get this bad, where I was so out of shape.
I found out at that time that I weighed 186 pounds, and my body fat was above 30 per cent. In March 2010, I joined a class with Susan, where I exercised two days a week for two hours at a time.
The weight gradually came off, around five pounds a month. But also the inches fell away. And as the inches fell away, my body fat also decreased. I was changing.
I was wearing size 12 shorts and pants before I started, (and a very tight size 12 at that). Now I can wear a size 5 or 6.
The Food Element: I started making better food choices: more vegetables, lean protein, healthy carbs like whole grains, brown rice, old-fashioned oatmeal, and lots of water.
I didn't really give anything up completely. It's OK to have a treat once in a while. Eat one cookie, not a whole bag. Everything in moderation. Eat healthy meals and portions most of the week, then allow one day where you treat yourself.
The Exercise Factor: I have been working out with Fitness Boot Camp/Power Camp in Winnipeg this whole time. It's a combination of a lot of different exercises that really work, including weight training.
Over the years my strength has increased and my stamina. I never use to be able to do sit-ups, now I'm able to inspire others that have joined the class, and for me that is the biggest achievement I could do. A few years ago, I even ran a 5K and came in the top 10 for my age group.
The Current Day-To-Day: I am proud of myself for sticking with it, there are no regrets. For anyone that's struggling, believe in yourself, surround yourself with a good support group. Mine has been my family, especially my husband of 31 years. You can do anything you put your mind to. Be patient, it will take time, but anything is possible.
Age is just a number, you are never too old or young to start.
Have a success story of your own? Send it to us at CanadaLiving@huffingtonpost.com and you could be featured on the site!