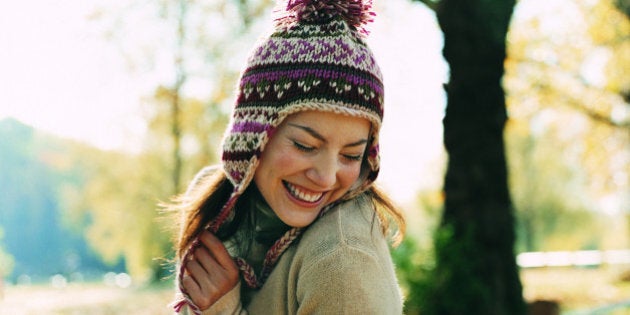 The jig is up: we are adults, and most of us aren't going back to school on Tuesday. But that doesn't mean we're not going to pretend that somehow, back-to-school shopping stopped applying to us. We – like you – deserve to reap the benefits of each and every milestone of the fiscal year.
To justify such ludicrous claims, we've assembled a list of 10 so-called "back-to-school" fashions that we, hard-working, full time job-having adults, are entitled to. (And we don't have any teachers around to tell us to take our hats off.)
Story continues below slideshow: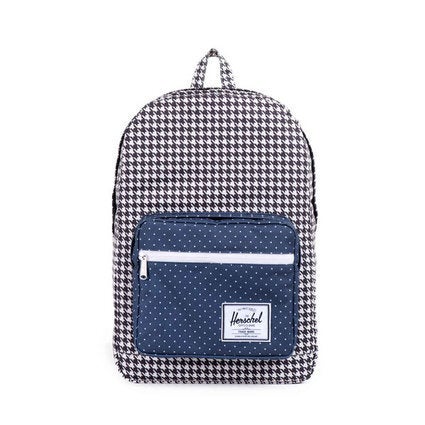 Back-To-School Fashions You Can Wear As An Adult
It's true! Our shoulders finally get a reprieve. Thanks to designers like Tory Burch, MCM, and Herschel Supply (in general – they're a gift to us all), we no longer have to cart everything around on one side of our fine selves. Our purses, bags, and totes? They get to exist for lighter things (read: not our laptops). And we can walk a whole lot faster now that we can stop fighting the urge to both topple over and pass out. (Just remember that bags worn over one shoulder defeat the purpose and in retrospect, it never really looked great. Sorry, cool people.)
Doc Martens are the most functional boot to exist on this planet, and we say this as having survived four Canadian, salt-ridden winters wearing the same pair religiously. They're also the quintessential "back-to-school" boots – especially if you grew up during the '90s. (Also, they go with everything else on this list. Seriously, go check.)
"Sweaters," you think. "Wow, that's super original." And it is (sort of) if you want to consider the styles showcased by Louis Vuitton, Maison Martin Margiela, and Tommy Hilfiger this season. While sweaters are obviously a staple of any person who lives where cool weather exists, the collections of fall/winter 2014 saw a return to the knit, printed styles we saw in a lot of our school photos. And if we're going to wax poetic about the '90s, we might as well go all the way, really.
By the time we were old enough to start questioning our footwear, most of us had decided to trade in sneakers for literally any other type of shoe. (Remember the year all of us wore ballet slippers in the snow? What a time to be alive!) But now, we're going back on our aversion to practical footwear. Thanks to bright, interesting styles by Nike, Adidas, Converse, and even Keds, sneakers/running shoes/trainers are a bankable shoe type to transition from "summer shoes" to autumn alternatives. You're welcome, feet.
Frankly, it wasn't back-to-school '93 – '95 without them. And while most of us lost these by the second week of September, the first two were defined by hair elastic alternatives that made an outfit. See: Trager Delaney's fall/winter 2014 models, and any hair accessory section of most mainstream chains.
If you went to a school where you could wear hats inside, what was that like? Our inability to wear hats in school has likely made our love of baseball hats stronger, and for that we thank brands like Topshop and Paul & Joe Sister for proving you can mix traditionally feminine pieces (like A-line skirts and dresses) with baseball hats to prove how fluid style norms are, was, and always will be.
But maybe you went to a school where you were blessed with athletic wear that wasn't entirely embarrassing. If that's you (and even if it wasn't), channel a well-funded academic establishment with pieces by (or inspired by) Ashish and DKNY, who went full varsity this season. In response, so did most chains, so consider the world a school spirit mecca.
Finally, there's something to be said for practicality. And while most of us have enough coats, umbrellas, and alternative forms of transportation to avoid precipitation, there's still a need for a proper raincoat. Because, unlike at recess, as an adult you won't sweat through a jacket due to a teacher's insistence that it's not raining that hard. See? Now you've justified picking up this coat by Miu Miu. (Or any other PVC garment, really.)