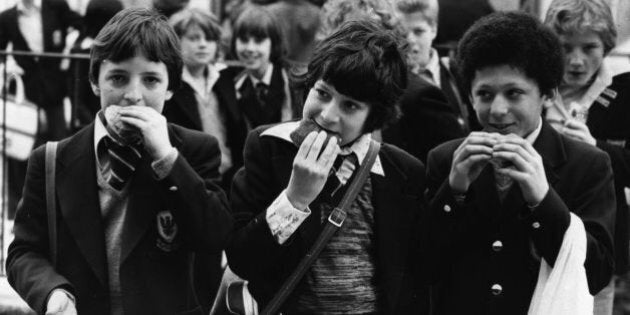 Back to school time is upon us. And just because you don't have your own adorable moppet to send to school doesn't mean you can't get into the spirit.
For this 'Throwback Thursday,' share us a photo of yourself from your first day of day, from way, way back. Did you rock acid-washed-jeans in the 1980s? Did you resemble an extra from 'Saved By The Bell' back in the day?
We also love to see older photos of your kids from back in the day. They do grow up fast but that doesn't mean you can't embarrass them a bit.
We may use a photo in a future story.