Given all the negative publicity in the U.S. over Burger King's decision to merge with Tim Hortons and move to its headquarters to Canada, perhaps this will calm things down.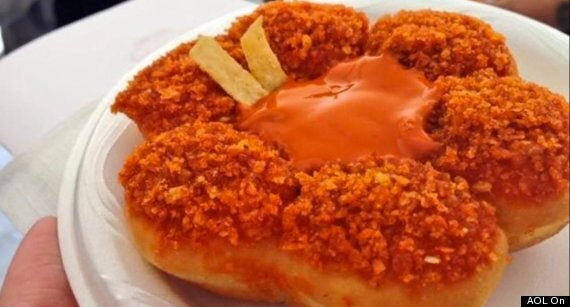 What you're looking at might be Timmies' most American doughnut ever: The Buffalo Crunch. The creation made its debut as a special menu item at the New York State Fair.
The doughnut features six-pull apart yeast pieces dipped in buffalo wing sauce and topped with a crust of tortilla chips. It comes in mild or hot and with a serving of ranch dressing.
Unfortunately (or fortunately depending on who you ask) this special piece of doughnut heaven won't be available in stores any time soon since it was a creation a local Syracuse franchise owner. Tim Hortons has said there are no plans to add it to the menu.
But it does beg the question: Will these U.S. style Frankenfoods become the norm in a new Burger King-owned Tim Hortons?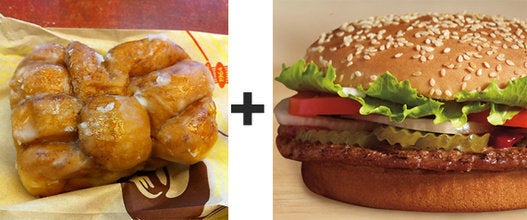 Tim Hortons-Burger King Mash-Ups