When you're a couple famous enough to have a full word (and Wikipedia page) named after you, perhaps you don't need to make the union official at all. So when Brad Pitt and Angelina Jolie got married last weekend after being together for 10 years, they sealed the deal on what many viewed as a relationship that didn't need a wedding.
The couple's six children took part in the wedding. Jolie walked the aisle with her eldest sons Maddox and Pax. Zahara and Vivienne threw flower petals. Shiloh and Knox served as ring bearers, the spokesman says.
Jolie and Pitt had been outspoken in the past about the importance of the right for everyone to get married before they would.
As Pitt told Esquire in 2006, "Angie and I will consider tying the knot when everyone else in the country who wants to be married is legally able."
Though many states and countries across the world still do not allow for same-sex marriage, the shifting climate perhaps played a role in the couple's decision, as did their kids.
The couple got engaged in 2012, and at the time, Pitt told the Hollywood Reporter it was the couple's six kids who were influencing the decision.
"It means so much to my kids, and they ask about it," Pitt said. "And it means something to me, too, to make that kind of commitment."
Jolie echoed these sentiments recently, particular in light of her double mastectomy last year.
"We've been through so much," she told People magazine. "We've gotten a lot closer, which I think naturally happens with raising a family together."
This is the second marriage for Pitt, who wed Jennifer Aniston in 2000. They divorced in 2005. Jolie was previously married to British actor Jonny Lee Miller for three years in the late '90s and to Billy Bob Thornton for three years before divorcing in 2003.
With files from The Associated Press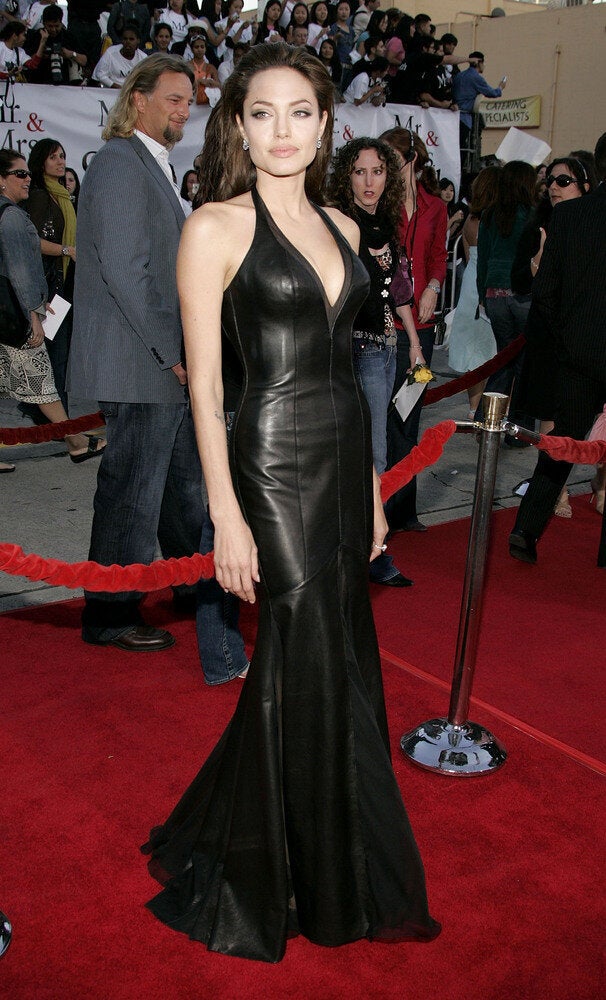 Angelina Jolie's Hottest Black Dresses