Danny broke the hearts of Canadians in June after his RCMP handler Dave Ross was killed in Moncton. Now the German shepherd who cried before his master's casket is getting a second chance.
Danny is set to head back to work after training at the RCMP dog training centre in Innisfail, Alberta with his new partner.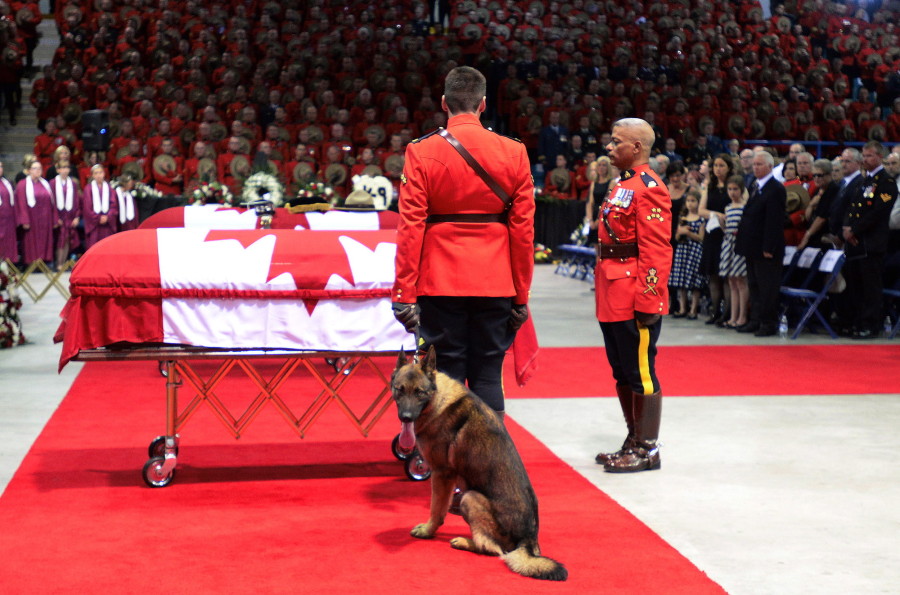 (THE CANADIAN PRESS/Sean Kilpatrick)
Trainer Sgt. Eric Stebenne told Sun News that Ross' excellent work with Danny helped contribute to getting him ready for a new assignment. RCMP dogs usually do not switch masters.
"Danny came here extremely raw at the beginning of training — all the work that was put into Danny was through our help here at the RCMP Police Dog Service Training centre, and all the work Const. Ross put into Danny," said Stebenne.
Ross and Danny had only been in action together for 10 months when the Mountie was tragically killed during the shooting spree in Moncton.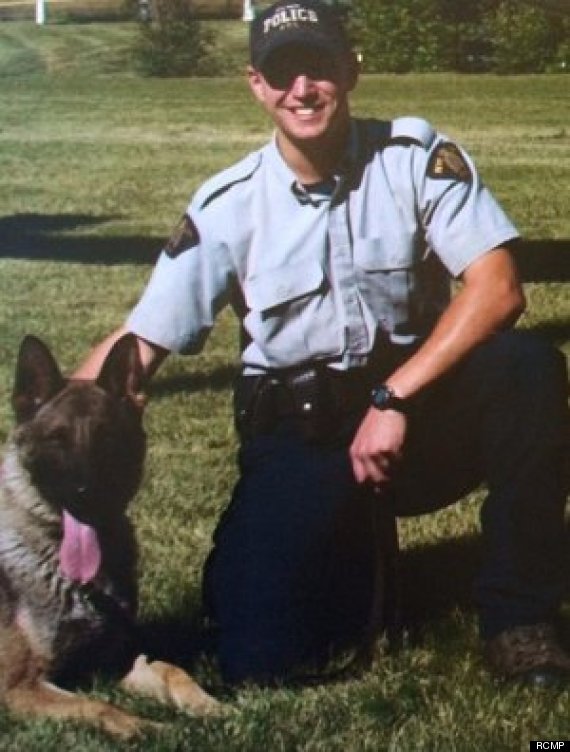 Stebenne also said that Danny is getting along well with his new partner after a relatively short stint back in training. "I know the bond between Danny and the new handler has been very strong, and they're working well together," he said.
There was an outpouring of interest in Danny after he was photographed jumping up toward his master's stetson and crying in front of his casket during the funeral for Ross and fellow Mounties Fabrice Gevaudan and Douglas Larche.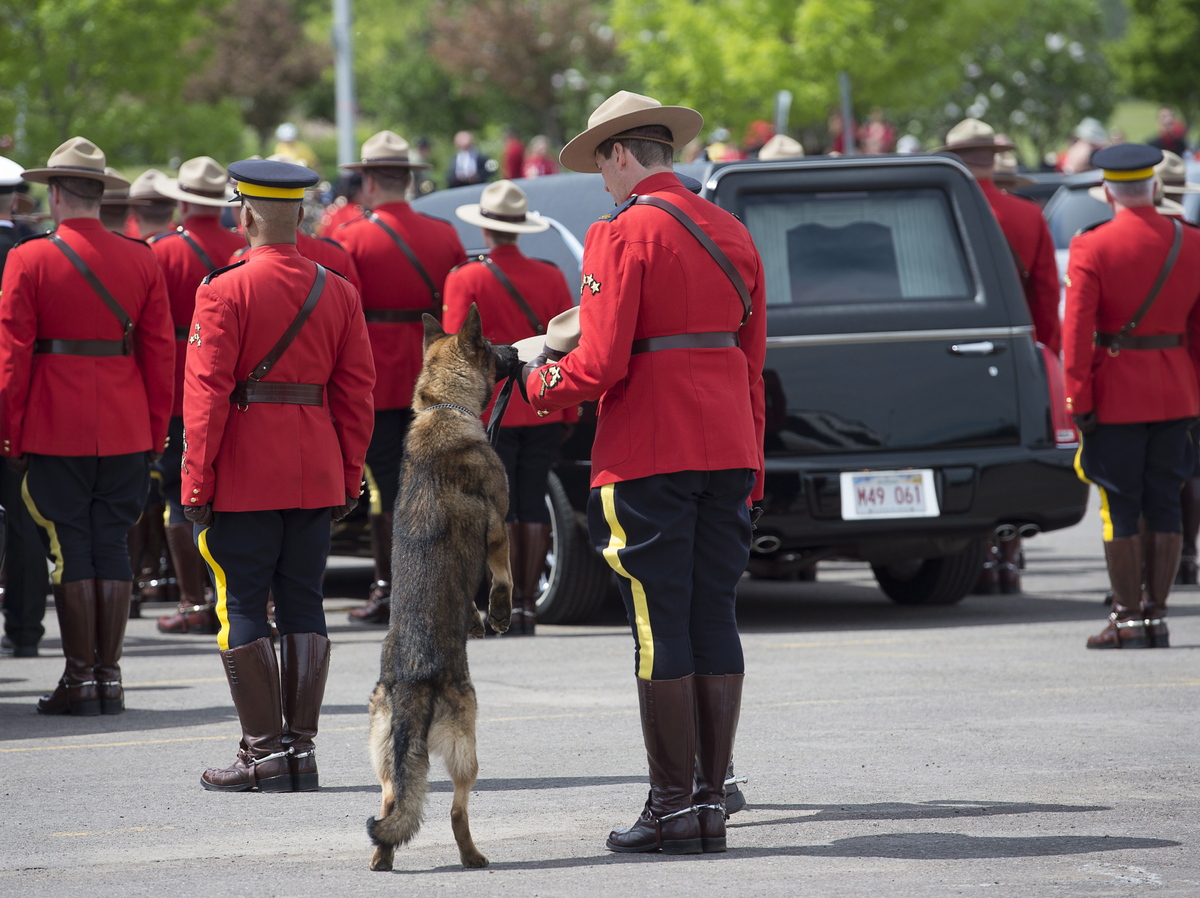 (THE CANADIAN PRESS/Andrew Vaughan)
A YouTube video posted by the RCMP when the service informed the public Danny will be returning to work has been viewed nearly 100,000 times.
"I want to thank all Canadians for the support and compassion they've shared since the passing of our fallen members, and for Danny and his future," said Insp. André Lemyre, the officer in charge of RCMP police dog services, in a statement.
The RCMP will not be informing the public where Danny will be stationed or who his new handler is.
"What's important now is that Danny and his new handler be given the opportunity to perform their duties to the highest standard," said Insp. Lemyre. "We want to give them both every opportunity to succeed and thrive in their new partnership."
The RCMP released photos of Danny that show him looking healthy and happy and ready for a new start.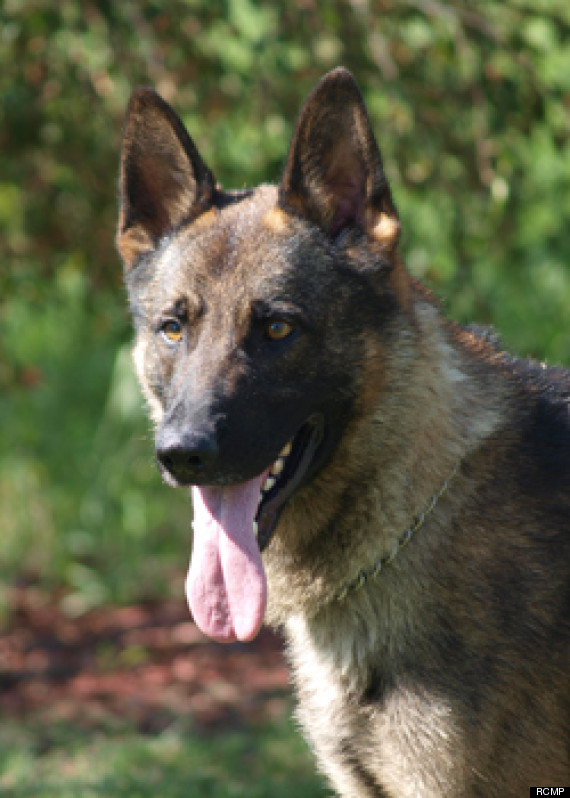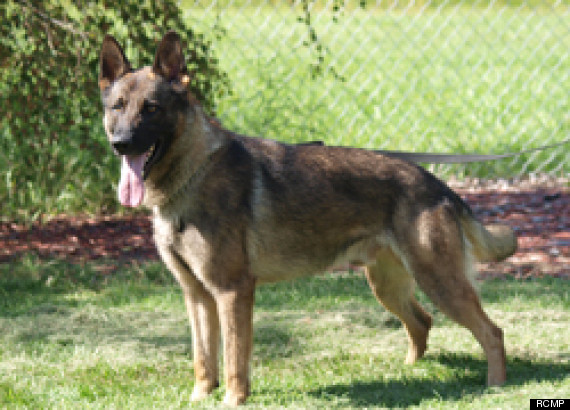 Related on HuffPost:
Moncton Remembers The Fallen