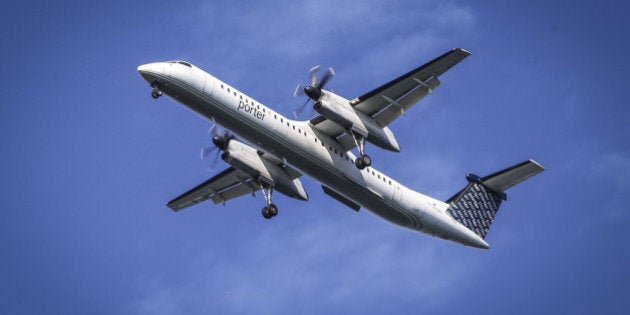 Porter Airlines is putting its terminal at Toronto's small and controversial island airport up for sale.
The airline, which flies exclusively into and out of the Billy Bishop Toronto City Airport, said Friday it has decided to sell its home base for an undisclosed amount in order to focus on its core business, flying.
The short-haul flight operator said that proceeds will allow for continued investment in its growth. Porter plans to lease back the terminal to continue operations.
CEO Robert Deluce said in a statement that while the ownership of the terminal was critical to the airline's early success, the airport will benefit from a professional terminal operator is a trend in the sector that will help it to expand and improve.
Since Porter began flying out of Billy Bishop in 2006, the downtown airport has attracted interest from bigger airlines such as Westjet and Air Canada due to its convenient location.
Plans to expand the airport so that more fleets and locations can be added have met with controversy in Toronto.