The world taketh and the world giveth but this week, the world definitely giveth.
The photos, which have been leaked all over social media, show the 33-year-old starlet lying down in a bed, with nothing but a strategically-placed satin sheet to cover up her private parts and sexy pink stilettos (rawr!).
Despite some coverage, Kim lets her curves hang out, literally, flaunting her famous derriere and plenty of breast. The nude pics were most likely taken a while ago, as the mom sports blond tresses, which she has since dyed brunette.
But enough chit-chat. On to the pics! (Warning: Pics NSFW)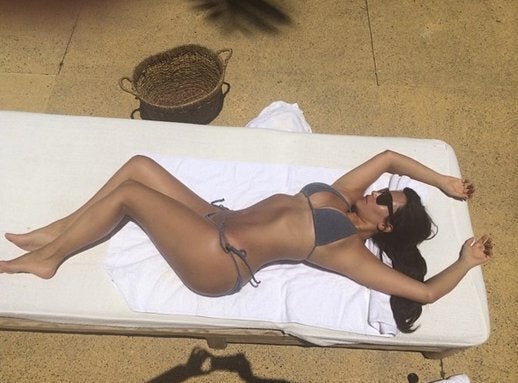 Kim Kardashian's Hottest Moments Of 2014 (So Far)