Charlene, who is pregnant with her and Albert's first child (the prince also has two other children out of wedlock), looked gorgeous in a navy blue zip-up dress that flattered her growing belly.
Although she looked radiant, the 33-year-old former Olympian may have been feeling a bit protective of her bump, as she was seen clutching a bouquet of flowers to her stomach.
The couple are expecting their child at the end of the year. They have not yet released whether they are having a boy or a girl.
So far, Charlene's maternity style has been on-point, and she can probably thank another princess, Kate Middleton, for inspiring some of her choices.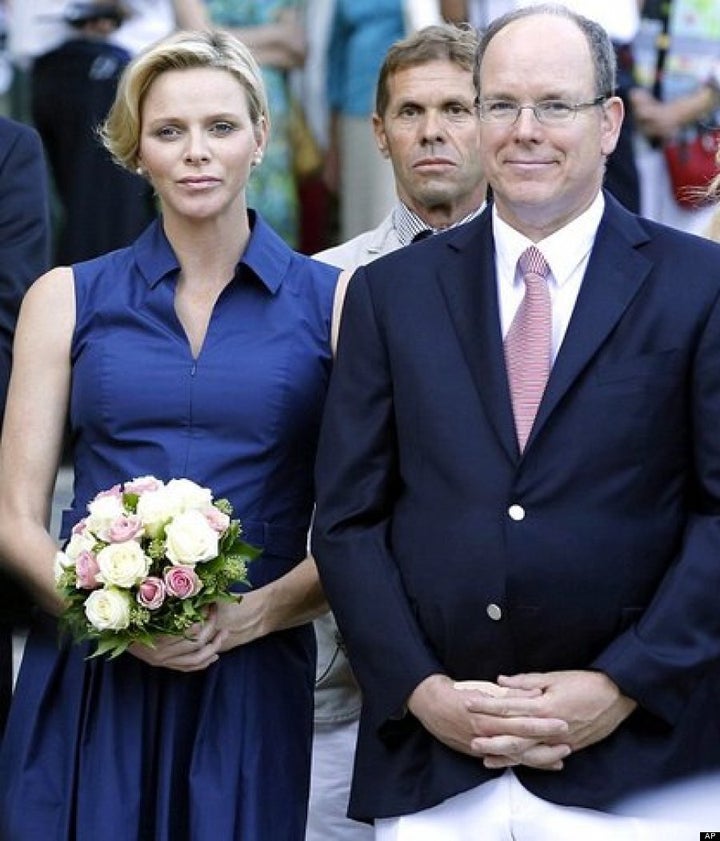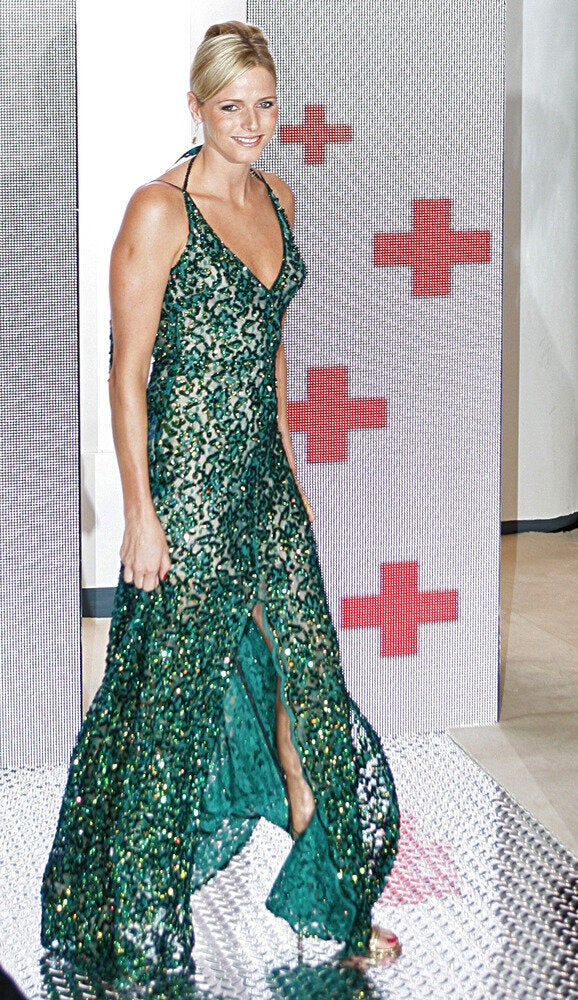 Princess Charlene's Style Evolution