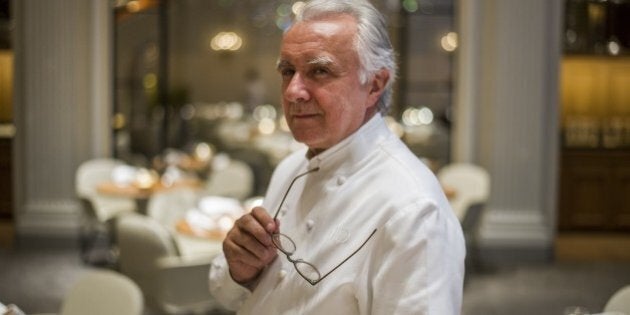 French chef Alain Ducasse, who holds a total of 21 Michelin stars for his restaurants, announced Friday that his restaurant at Plaza Athénée in Paris will now have a majority of vegetarian menu items when it reopens on Monday, according to the Guardian.
Though he'll still be serving fish, seafood and some meat, most dishes will be oriented towards plants — as the description on the website calls it, "a trio of exceptional produce : fish, cereals and vegetables."
"The planet has increasingly rare resources so we have to consume more ethically, more fairly," Ducasse told AFP.
Ducasse has also taken a stand on sweets, removing cream from the menu entirely and opting to reduce butter and sugar as much as possible due to "globalization."
"We all eat the same fat and the same sweets," he said to AFP.