Well, hellooooo Jake Gyllenhaal!
Hollywood's hottest actor made an appearance on the TIFF 2014 red carpet Friday night (during a freak thunderstorm, we might add) and did a seriously sexy blue steel pose for the cameras.
Witness this thing of beauty:
The actor hit up the Toronto Film Festival to attend the screening of his new film, "Nightcrawler" but it seemed as if more people were interested in, well, Jake, than his film, at least according to his loyal fans on social media.
The love was two-sided, to the delight of his fans. The "Prisoners" star even went out in the rain to greet his followers and pose for photos.
We got rained on but #JakeGyllenhaal stay out with his fan in the pouring rain 😍 #TIFF14 pic.twitter.com/RNT59yyor1

— amanda (@amandagn23) September 6, 2014
For the occasion, the 33-year-old looked damn good in a navy-and-black suit sans tie that brought out his baby blues.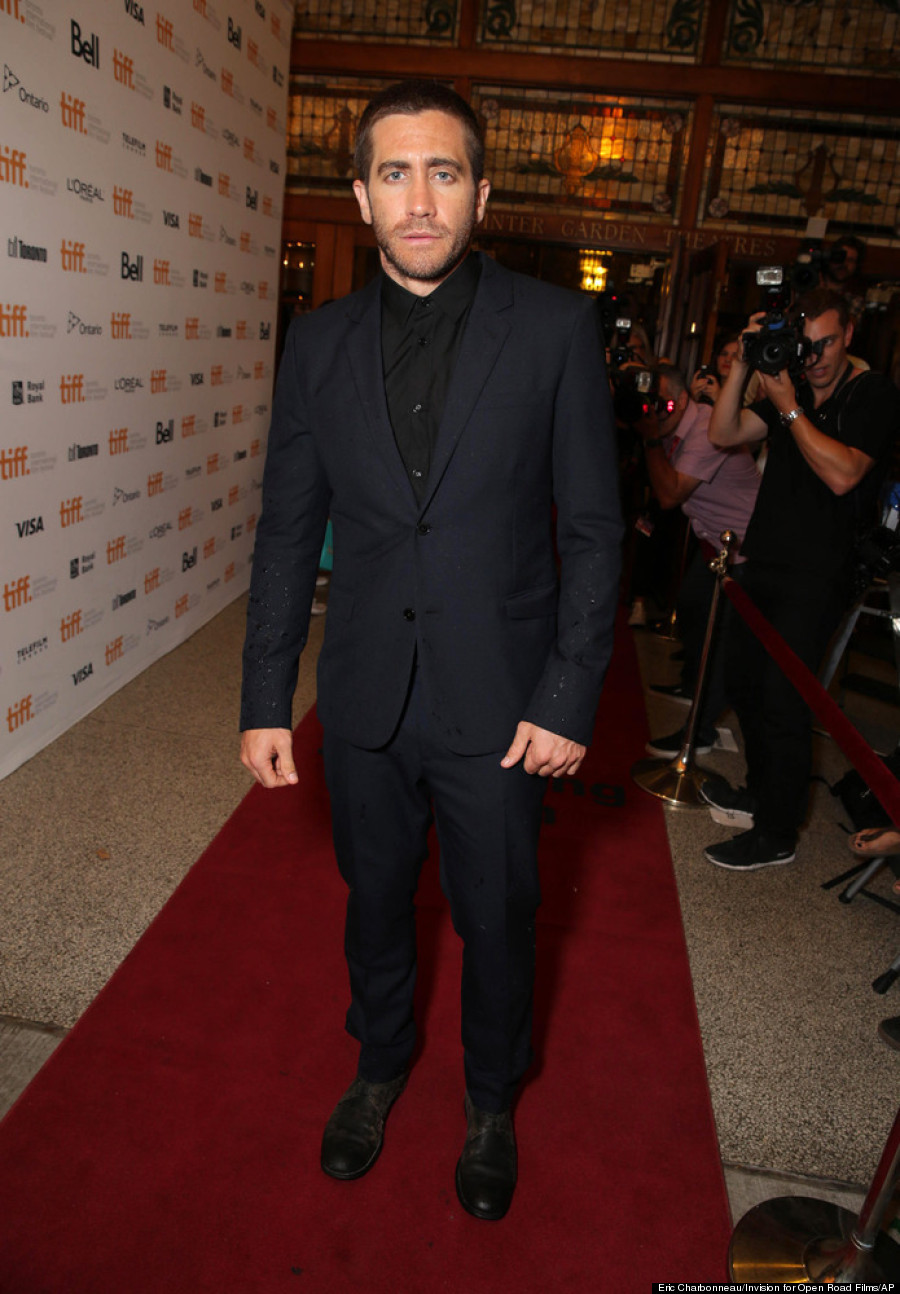 Jake joined a long list of celebs at TIFF this year: