It's a British invasion!
Just a few hours after young UK studs Douglas Booth, Max Irons and Sam Claflin hit up the TIFF 2014 red carpet, along came the Internet's boyfriend, Benedict Cumberbatch, who attended the Hollywood Foreign Press Association & InStyle's 2014 Toronto Film Festival party on Saturday night.
The 38-year-old "Sherlock" star went casual (for him) wearing a blue blazer over a navy button-up and white tee, which he paired with a newsboy cap. Benedict was also sporting something that he's been growing for a few weeks now: facial hair! Yep, the Brit, who normally goes clean-shaven, had some noticeable scruff on his face and we have to admit that we like it!
Benny is in Toronto for the next couple of days as he's due to attend the premiere of his film "The Imitation Game" on Tuesday alongside co-star and fellow Brit Keira Knightley, who will no doubt be wearing some spectacular Chanel frock.
We can't wait to see him wear his red carpet best!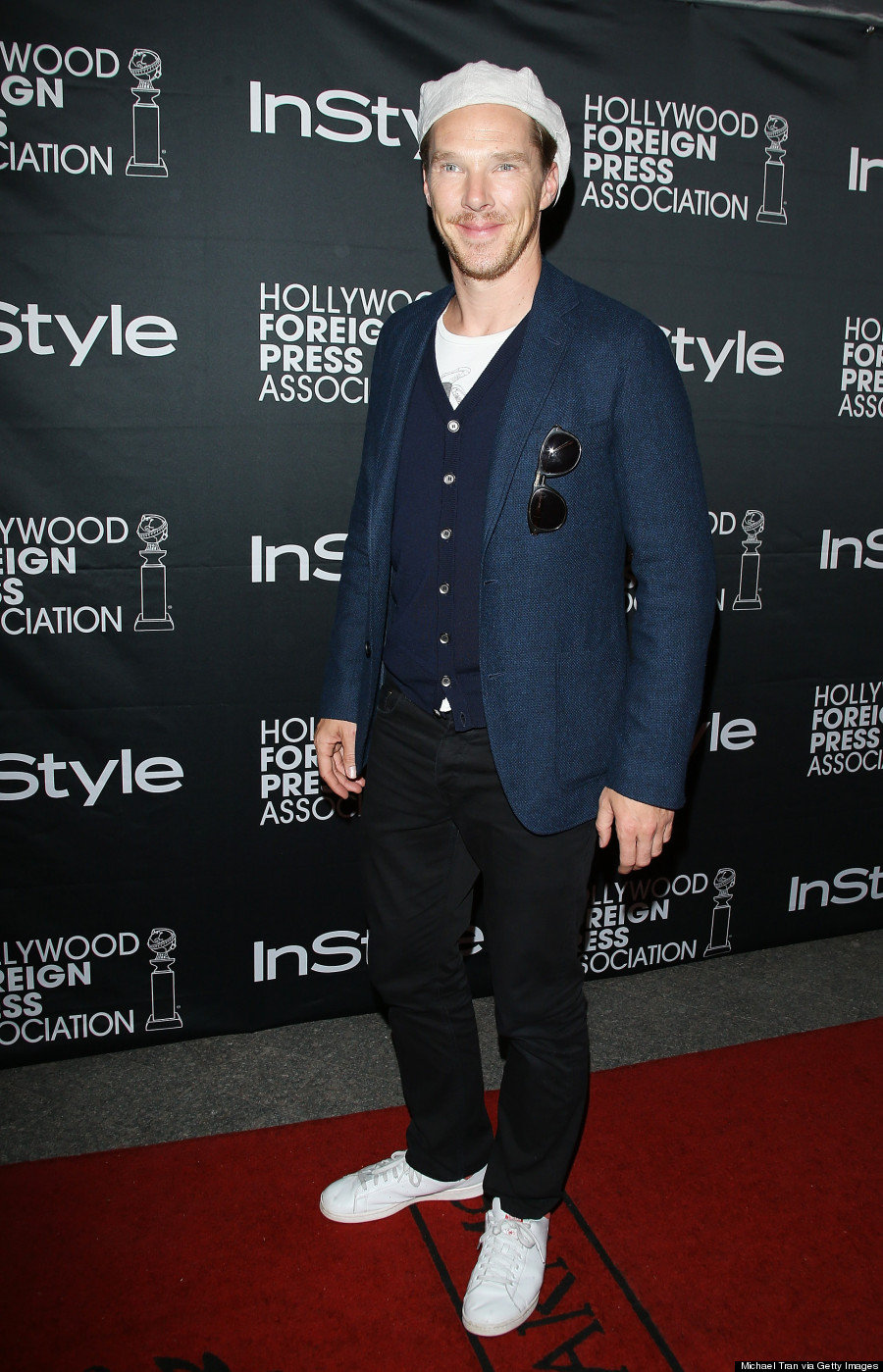 Benny was joined by lots of other celebs at TIFF this year: