Oops, looks like someone spilled the beans.
A truck carrying a massive load of green beans tipped over on a B.C. highway on Monday, and Twitter user Jeff Forsythe captured the peculiar scene.
@news1130traffic pic.twitter.com/KJcOI0IdIP

— Jeff Forsythe (@jeffF001) September 8, 2014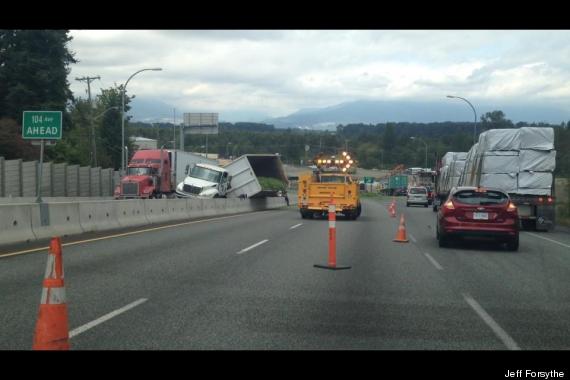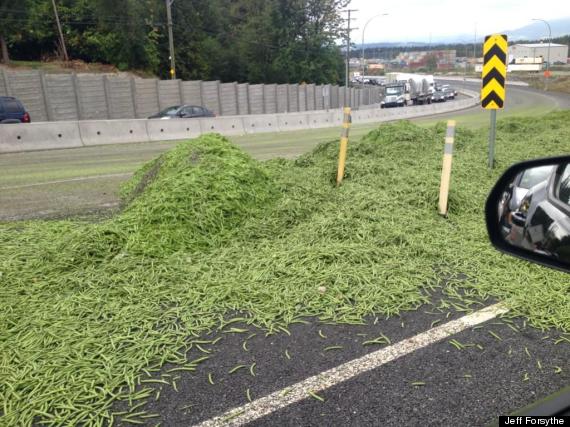 The sea of green occurred on Highway 17 in Surrey, according to News 1130.
2:25 #SURREYBC #SFPR #BCHWY17 update: delays after a truck spilled load of beans near 104th Ave. Front-end loaders are cleaning up the beans

— News1130 Traffic (@news1130traffic) September 8, 2014
But hey, at least they weren't fish heads. (Or bottles of wine.)
Where's the Green Giant when you need him?
Like Us On Facebook

Follow Us On Twitter
EARLIER ON HUFFPOST: