Fans were waiting behind barricades along Toronto's King Street hours before the "Sherlock" star was due to arrive for the Toronto Film Festival premiere of his movie "The Imitation Game" on Tuesday.
But when their boyfriend arrived, it was worth the wait.
This person gave an accurate account of the 38-year-old Brit's arrival:
This person was very very excited:
This person was also excited:
(But show us the selfie!)
So what was our favourite Brit wearing? At first it was hard to tell because our boy got totally mobbed like WOAH:
When the crowd briefly parted, we got a good look at "The Hobbit" actor and he was wearing one of his best looks this year (and that's saying something cause playa has some amazing style): a navy blue suit over a white starched shirt with a tie and sexy nerd glasses.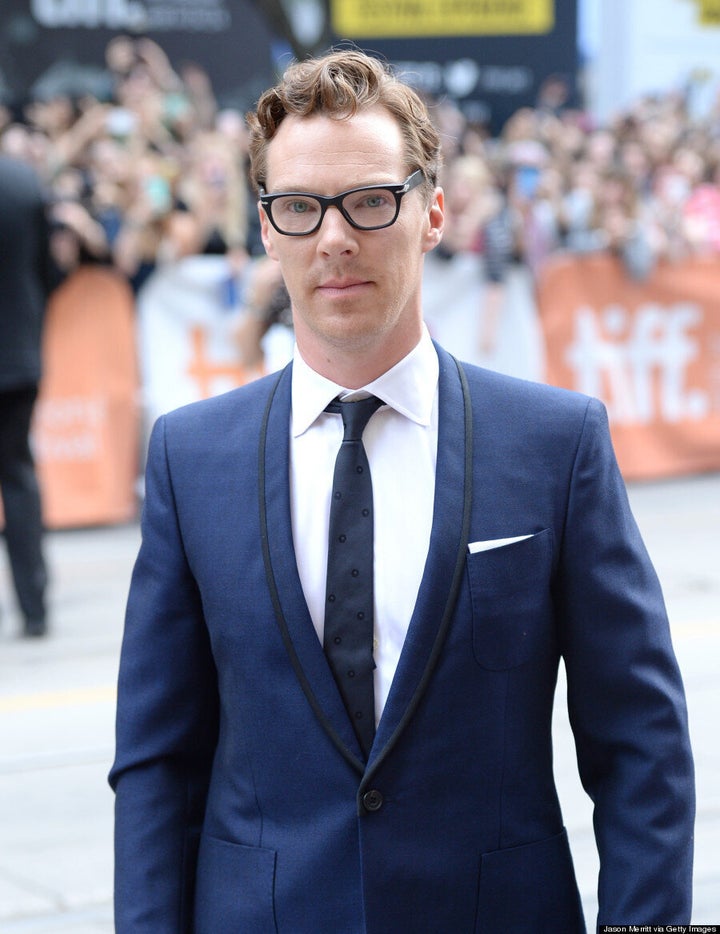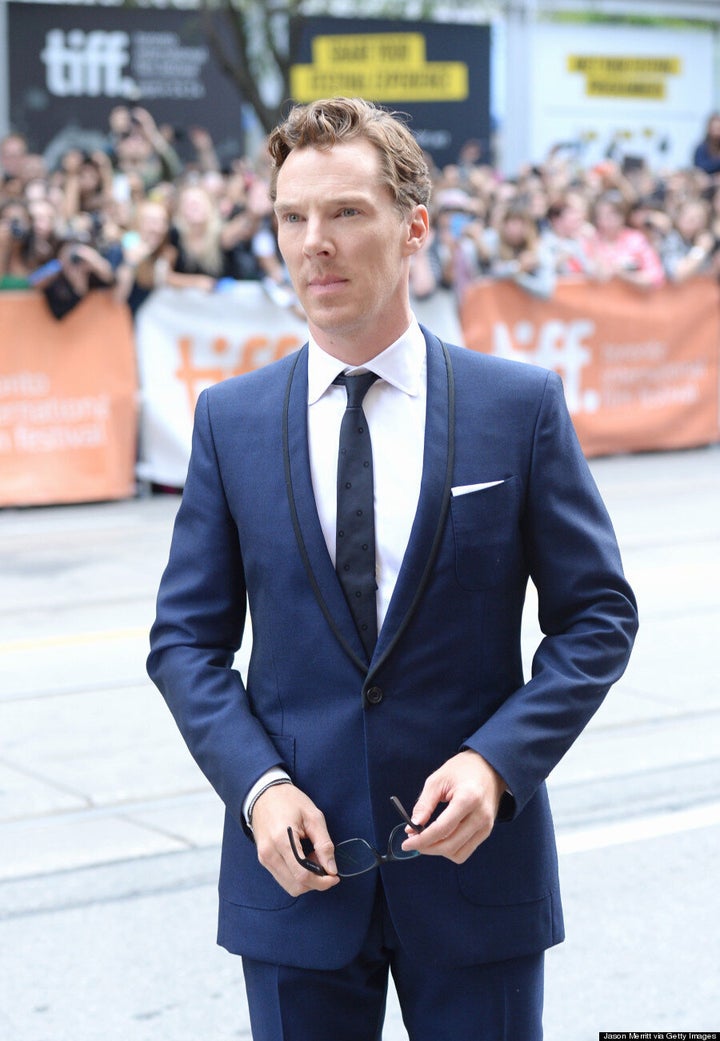 There's a reason why we love him: