Benedict Cumberbatch hadn't even started walking the TIFF 2014 red carpet before Twitter started having a meltdown.
Fans were waiting behind barricades along Toronto's King Street hours before the "Sherlock" star was due to arrive for the Toronto Film Festival premiere of his movie "The Imitation Game" on Tuesday.
At the start of the scheduled carpet @TIFF_NET this is absolutely insane #TheImitationGame #BenedictCumberbatch pic.twitter.com/3TQ4IkRdYp

— Claire Charness (@clairecharness) September 9, 2014
But when their boyfriend arrived, it was worth the wait.
This person gave an accurate account of the 38-year-old Brit's arrival:
Wow I can hear those screams from here! #imitationgame #tiff14 Benedict Cumberbatch has arrived

— cumberbatchforum (@cumberbatchfrm) September 9, 2014
This person was very very excited:
OH MY FUCKING GOD ITS BENEDICT CUMBERBATCH HE'S HERE AND BONDING WITH HIS FANS

— Michelle (@ExtremelyMinor) September 9, 2014
This person was also excited:
BENEDICT CUMBERBATCH JUST TOOK A SELFIE WITH MY PHONE

— dimitra michelis (@_its_dee) September 9, 2014
(But show us the selfie!)

So what was our favourite Brit wearing? At first it was hard to tell because our boy got totally mobbed like WOAH:
Sidewalk on King Street completely packed right now with fans mobbing Benedict Cumberbatch. #TIFF14 pic.twitter.com/QXD5xZluZl

— Laura Kane (@ellekane) September 9, 2014
When the crowd briefly parted, we got a good look at "The Hobbit" actor and he was wearing one of his best looks this year (and that's saying something cause playa has some amazing style): a navy blue suit over a white starched shirt with a tie and sexy nerd glasses.
Witness: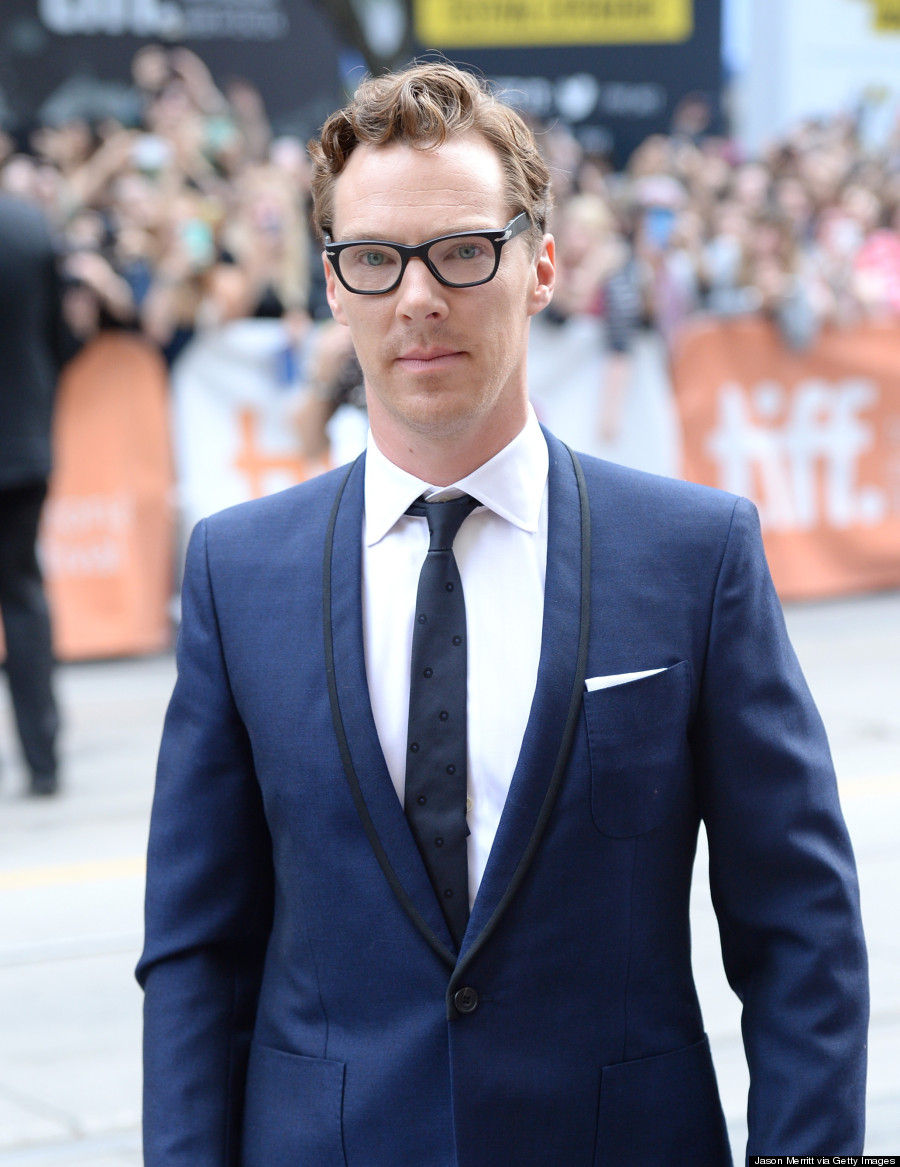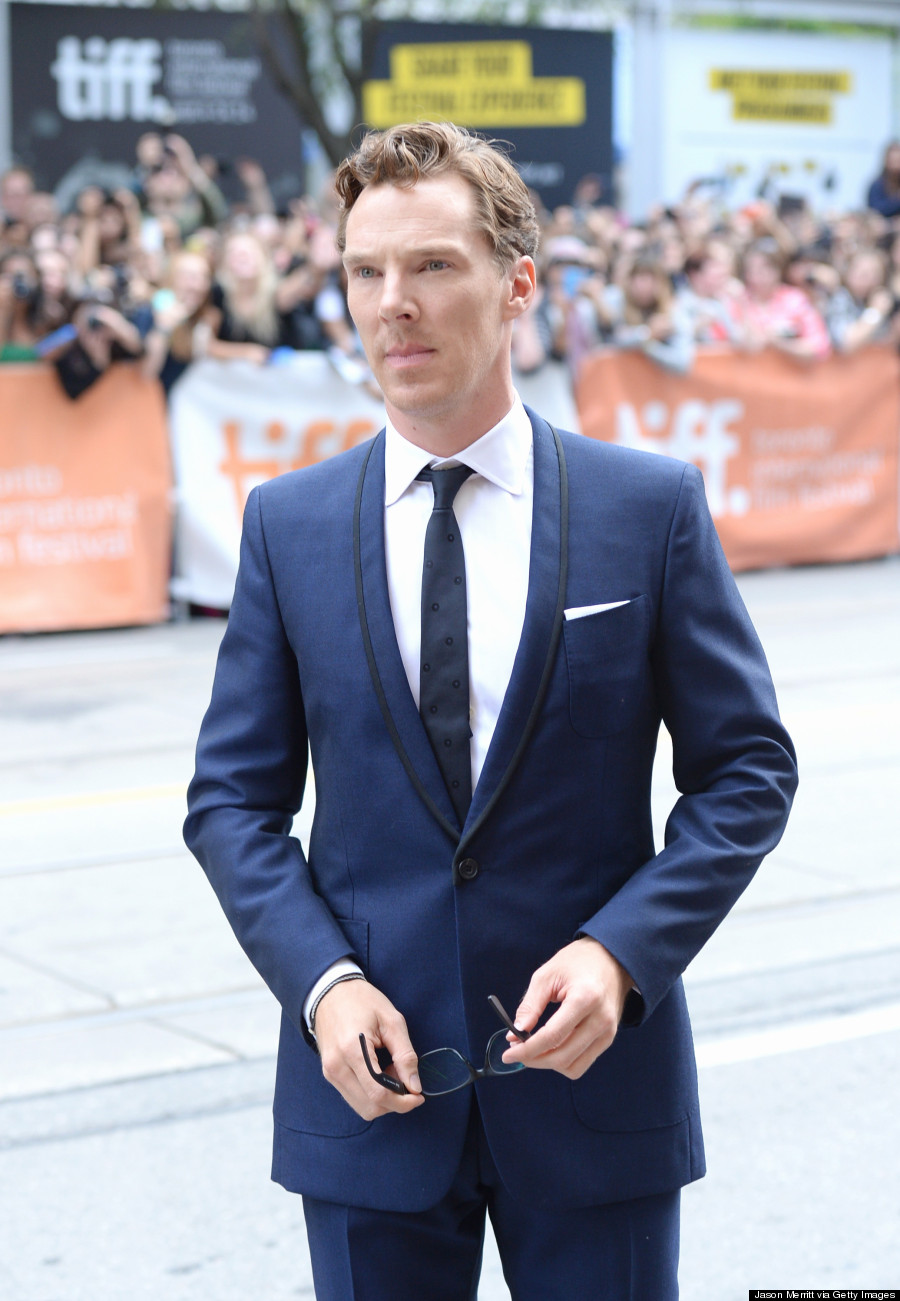 There's a reason why we love him:
RT @TIFF_NET: Benedict Cumberbatch when asked why he's always asked to play geniuses in film and television #TIFF14 pic.twitter.com/np6xh8ULvW

— slippery cleft (@onapedalstool) September 9, 2014
Also on HuffPost