Britney Spears' isn't really known for her style savvy (never forget that denim dress) so it was a pleasant surprise when we saw her latest outfit.
Brit introduced the line in front of a handful of models who were wearing the beautiful lace garments and although we were really impressed with her foray into underwear, we couldn't keep our eyes off the "Womanizer" songstress's chic ensemble: a plunging orange jumpsuit, which showed off more than a little cleavage.
Brit let the outfit speak for itself by wearing minimal jewelry and natural makeup. The recently single star also styled her blond tresses into loose waves.
When asked if being the creator of the undergarments makes her feel as sexy as she's looking, Spears told Cosmopolitan.com: "Not all the time, no," she said. "I'm a mom, so I'm really busy cleaning up poop and all those kinds of things — from dogs and kids." (Yes, you read that right.)
She continued: "So I think it's important for us women to make that special time for ourselves, to feel sexy and make an effort to light the candles and put on something really beautiful for ourselves."
We're going to take that advice to heart, Brit!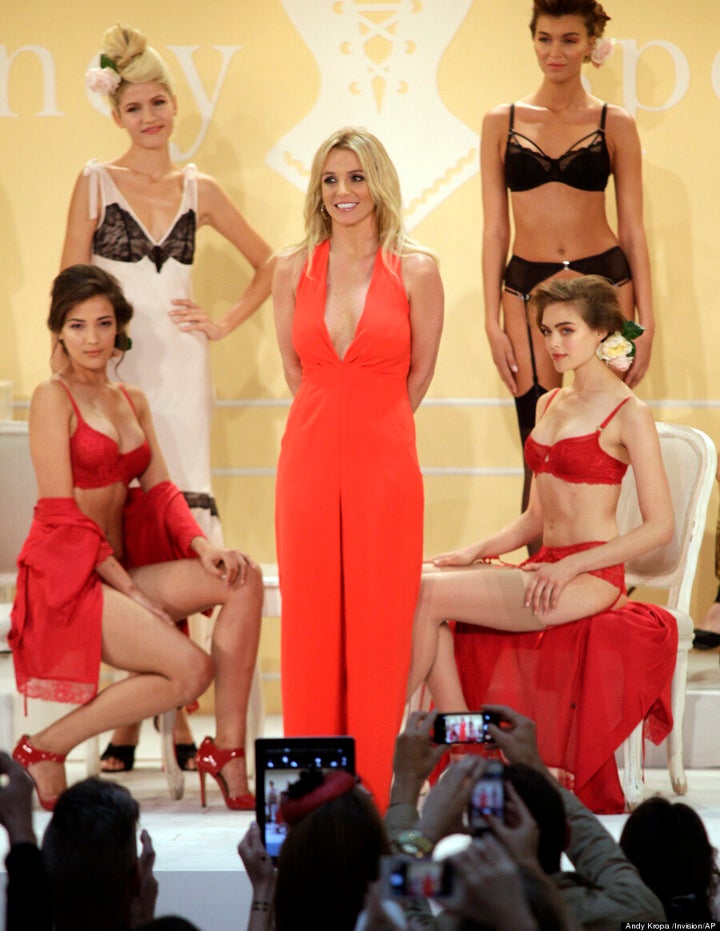 Britney's come a long way: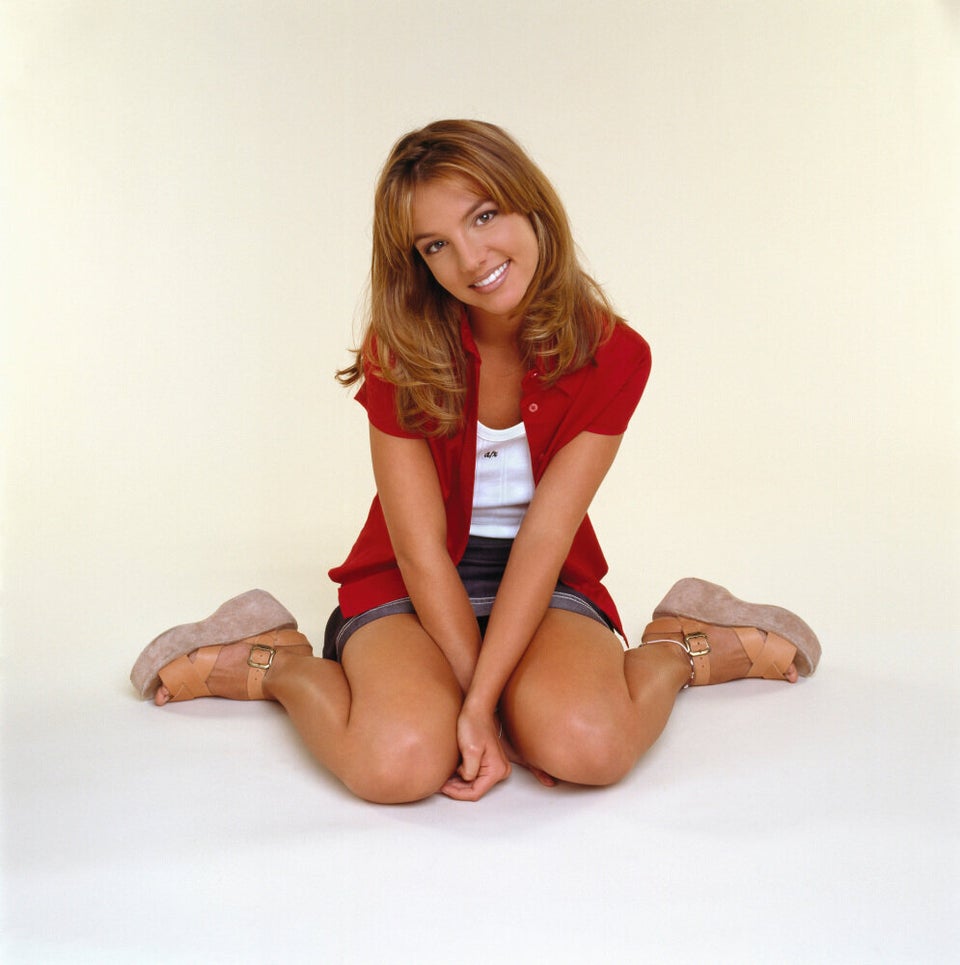 Britney Spears' Style Evolution